1952 Ariel Square Four
1952 ARIEL SQUARE FOUR BACKGROUND
The original Ariel Square Four was created by legendary engine designer, Edward Turner in 1930. In its original form, it displaced 500cc and had four cylinders arranged in a 'square'. It was unusual in that it had two crankshafts, one behind the other, each with two cylinders. These cranks were geared together 180 degrees out of phase. The cast iron one-piece cylinder block and removable head had a single overhead cam (SOHC). Also rare for the times, it had horizontally-split crankcases made of aluminum alloy. Before its official 1932 introduction, it was expanded to 601cc. In 1937, it was completely redesigned as a 995cc pushrod-operated OHV 4-cylinder and was dubbed the Model 4G, but carried the nickname "Squariel".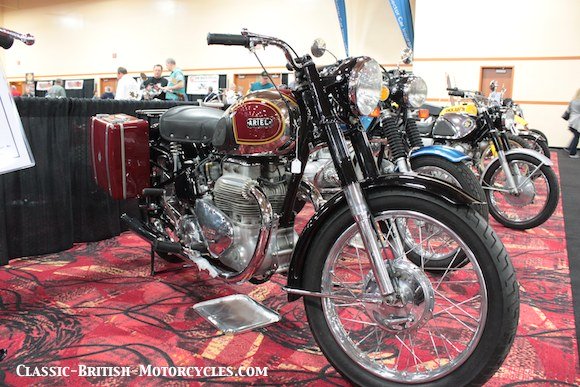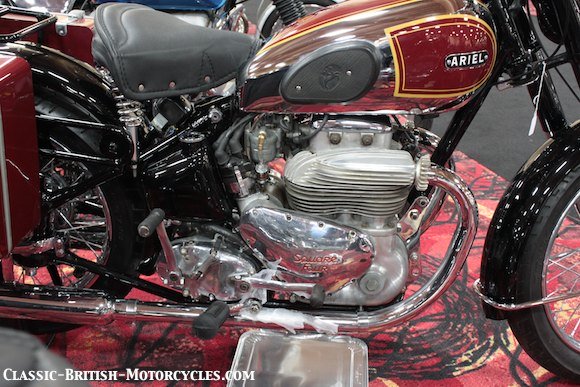 1952 ARIEL SQUARE FOUR DESIGN
The Model 4G ditched the rigid rear frame in 1939 in favor of an Anstey-link plunger rear suspension, and a new frame to go along with it. In 1946, when civilian production resumed after World War II, a new telescopic front fork replaced the old girder forks. In 1949 the Mark I emerged, ditching the old cast iron cylinder block and head, in favor of aluminum alloy pieces, which both saved some 30 pounds of weight and aided cooling. This and other changes allowed the new Mark I, now with a whopping 35 horsepower at 5500rpm, to reach 90 mph-plus. 1953 would be the final year of Mark I production, as it would be succeeded by the Mark II (what else?).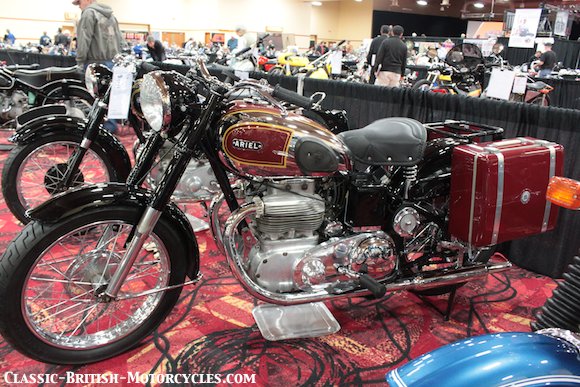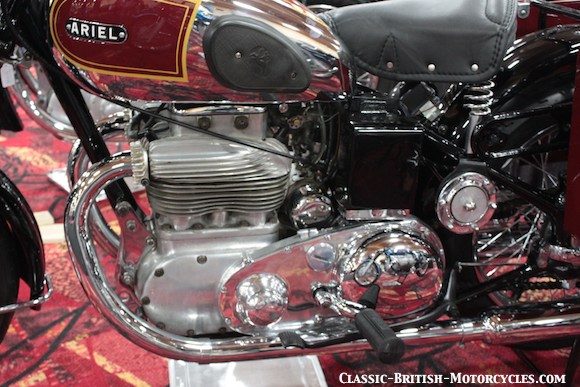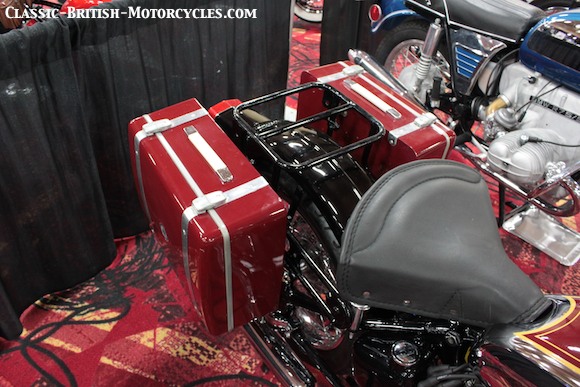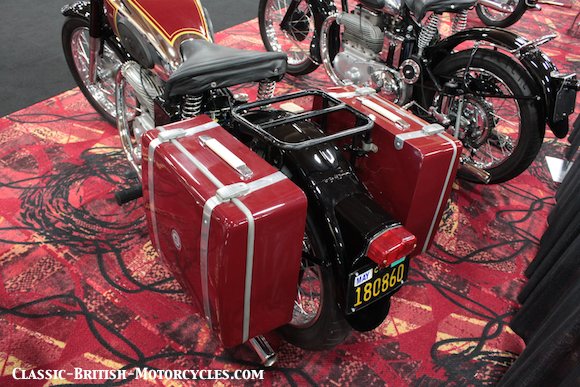 A WORK IN PROGRESS
In our efforts to complete our online index, and make this the world's greatest website about classic British motorcycles, we're building pages as fast as we can. The first thing we add are the pictures. Then come the history & specs. So, if you see a page that just has only pictures on it, please check back in a few weeks to see if we have it done. Thanks for your patience. And thanks for visiting Classic-British-Motorcycles.com. Please tell your friends about us.
---
1952 Ariel Square Four SPECIFICATIONS
Engine type

Displacement

Bore & Stroke

Compression

Carburetor

Engine output

Ignition

Charging

Primary drive

Clutch

Gearbox

Final drive

Frame type

Suspension, front

Suspension, rear

Brake, front

Brake, rear

Wheel, font

Wheel, rear

Tire, front

Tire, rear

Fuel capacity

Wheelbase

Seat height

Ground clearance

Dry weight

Top speed

Fuel economy

Air-cooled OHV twin-crankshaft 4-cylinder

997cc

65mm X 75mm

6.0:1

1- SU side-draft

34.5 bhp @ 5400 rpm

Lucas coils & distributor

Lucas dynamo

1/2″ X .305″ chain

Multi-plate, wet

Burman 4-speed, right foot shift

5/8″ X 3/8″ chain

Steel tube, full-cradle

Ariel telescopic fork, hydraulic damping

2- plunger-type w/short trailing arm

7″ full-width SLS drum

7″ SLS drum

WM2-19  (19″)

WM3-18  (18″)

3.25″ X 19″ Dunlop, ribbed

4.00″ X 18″ Dunlop, universal

4 gal

56.0″

31.0″, unladen

5.5″, unladen

430 lbs

98 mph

42 mpg