1949 VELOCETTE KTT BACKGROUND
Velocette was an early pioneer of advanced overhead cam (OHC) engine designs. Designed by Percy & Eugene Goodman (sons of the owner of Velocette, John Goodman), all OHCs were designated K-series. The "K" was for "kam", the German word for "cam", meaning overhead cam. OHC designs in the 1920s were almost unheard of, as most 4-stroke engines were side-valve (flathead) designs, and only a few were OHV. These advanced engines helped a small manufacturer like Velocette stand out against the giants of the industry. The earliest K-series bikes were race machines whose development led to street bikes, the first being the KSS. However, that overhead cam was driven by an exotic shaft-drive system with bevel gears at both ends, and it was slow, difficult and expensive to build, requiring hand-assembly by highly-skilled craftsmen. This slowed production to a crawl and drove up costs. In the end, the long-term answer was the abandonment of the K-series OHC bikes in favor of the simpler, cheaper-to-build OHV M-series bikes, which ended up being Velocette's biggest sellers.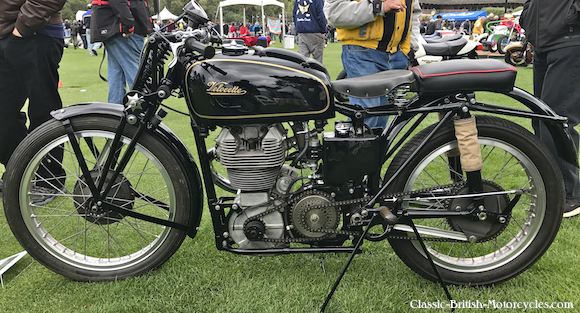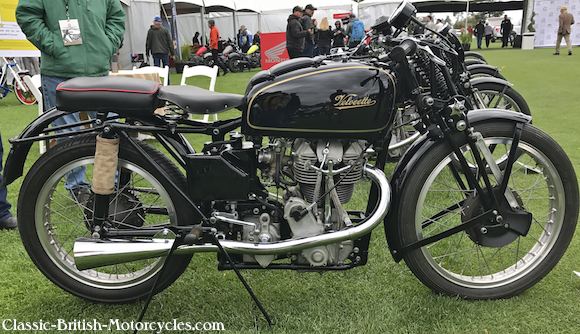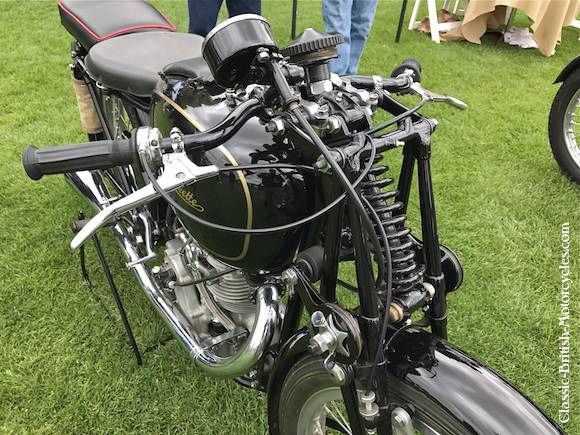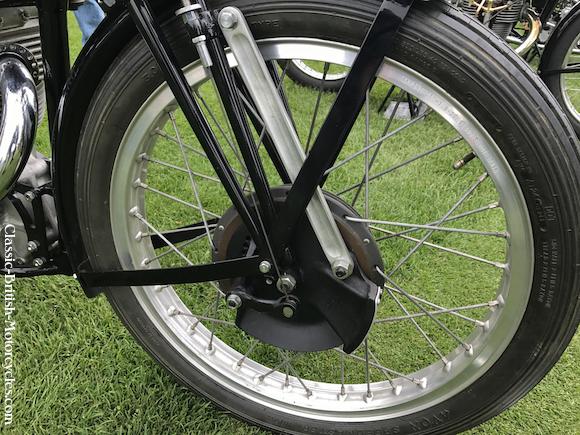 KTT's DISTINGUISHED CAREER
The Velocette KTT has earned many distinctions, not the least of which being the first motorcycle ever to employ a positive-stop sequential foot-shifted gearbox. We don't even think about it today, but that 'one-down, four-up' move you've done a million times didn't exist prior to this bike. Above, you can see that long housing rising up and back from the crankshaft, that's covering the chain that drives the Lucas magneto. It's also a great shot of the shaft-drive for the OHC. Notice the fully-enclosed top end. Previous KTTs had exposed valve springs (hairpin springs) in an iron head and cylinder. These later Mk III KTTs used a heavily-finned all-alloy top end that fully-enclosed the valve gear.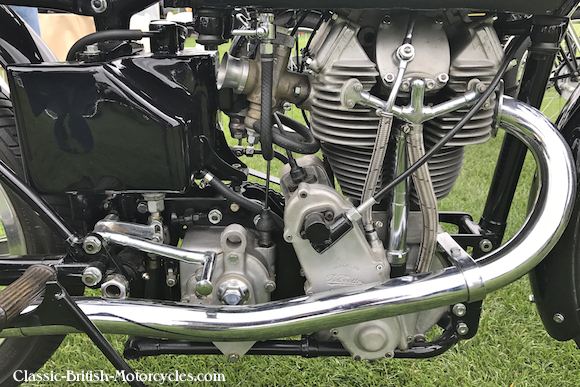 ---
1949 Velocette KTT SPECIFICATIONS
Engine type

Displacement

Bore & Stroke

Compression ratio

Fuel system

Ignition system

Primary drive

Clutch

Gearbox

Final drive

Suspension, front

Suspension, rear

Brake, front

Brake, rear

Air-cooled SOHC single

348cc (350)

74mm X 81mm

8.75:1

Amal carburetor

Bodine magneto

Chain

Multi-plate dry

4-speed, right-foot shift

Chain

Girder (std) / Telescopic (optional)

Swing arm w/2 dampers

SLS drum

SLS drum