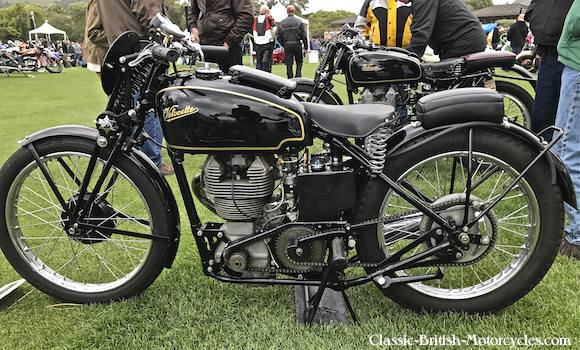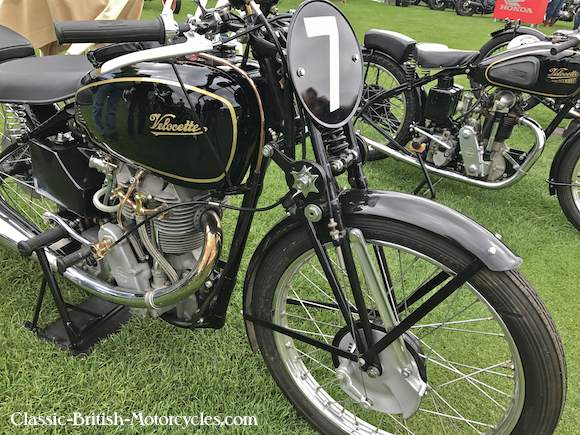 1938 VELOCETTE KTT RACING DEVELOPMENT
Velocette was not only a trail-blazer in the field of advanced engine design, they were also the first and (for a while) only major manufacturer who was willing to sell the exact same race bikes and race parts that their factory teams were using to the general public. This opened up the privateer market, and many private teams sprang up, kicking off a long tradition of privateers that continues to this very day. The Mk I KTT won the 1928 and 1929 Junior TT, a Mk III KTT won in 1938 and 1939, than after the war, Mk III KTTs again too the checkered flag at the Junior TTs in 1947, 1948 and 1948. Numerous victories in between, all over England and Europe, along with the inevitable losses and breakdowns, led to the slow but steady development of this legendary engine, and motorcycle.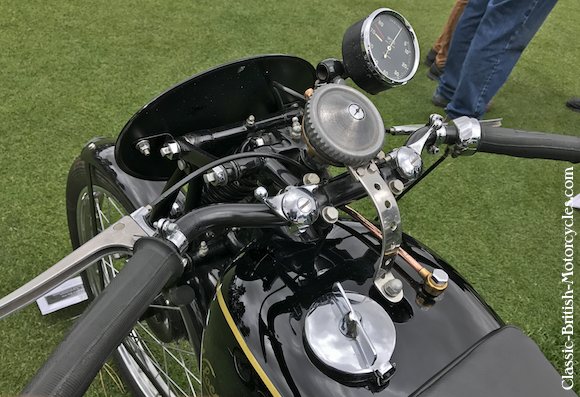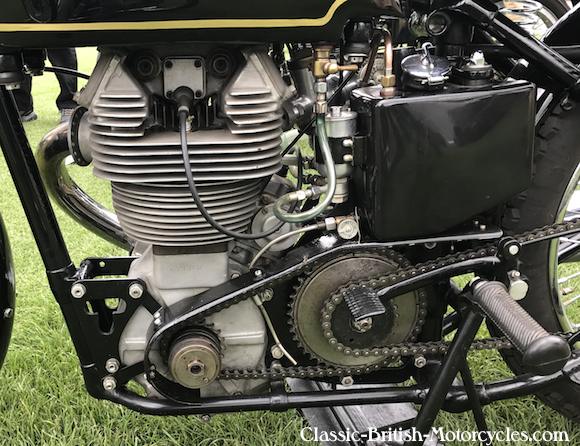 1938 VELOCETTE KTT's ADVANCED OHC ENGINE
Velocette was an early pioneer of advanced overhead cam (OHC) engine designs. Designed by Percy & Eugene Goodman (sons of the owner of Velocette), all OHCs were designated K-series. The "K" was for "kam", the German word for "cam", meaning overhead cam. OHC designs in the 1920s were almost unheard of, as most 4-stroke engines were side-valve (flathead) designs, and only a few were OHV. These advanced engines helped a small manufacturer like Velocette stand out against the giants of the industry. The earliest K-series bikes were race machines whose development led to street bikes, the first being the KSS. However, that overhead cam was driven by an exotic shaft-drive system with bevel gears at both ends, and it was slow, difficult and expensive to build, requiring hand-assembly by highly-skilled craftsmen. This slowed production to a crawl and drove up costs. In the end, the long-term answer was the abandonment of the K-series OHC bikes in favor of the simpler, cheaper-to-build OHV M-series bikes, which ended up being Velocette's biggest sellers.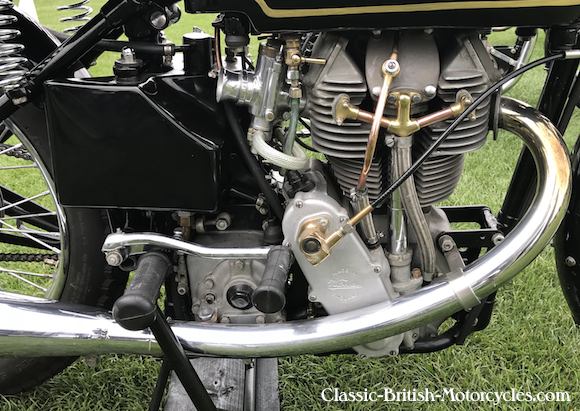 ---
1938 Velocette KTT SPECIFICATIONS
Engine type

Displacement

Bore & Stroke

Compression ratio

Fuel system

Ignition system

Primary drive

Clutch

Gearbox

Final drive

Suspension, front

Suspension, rear

Brake, front

Brake, rear

Air-cooled SOHC single, all-alloy

350cc

74mm X 81mm

8.75:1

Amal carburetor

Lucas magneto

Chain

Multi-plate

4-speed, right-foot shift

Chain

Webb girder forks w/friction damper

Rigid

SLS drum

SLS drum