According to Deloitte on Forbes, the projected sales of e-bikes between 2020 to 2023 will reach figures of around 130 million—almost double the total amount of cars sold worldwide each year. Due to demand, many brands have entered the scene, bringing with them a much-needed influx of innovation and improvement.
With the world moving towards sustainability and carbon neutrality, it also makes sense for the public to adopt technology that upholds these values. As a result, eBike manufacturers worldwide aim to accommodate all manner of users, from commuters or inner-city riders to off-roaders and mountain bikers.
It's not biased to say that some brands simply do things better—and with so many models on the market, making an educated choice can be overwhelming. To help you narrow down your choices, here's our list of the 15 best eBike brands of 2021—starting with the biggest.
The Biggest eBike Brands in the Industry Today
Pedego
Founded in 2008, Pedego strives to be the "very best brand of electric bikes on Earth." Since their humble beginnings, they've exploded to over 200 locally-owned stores worldwide.
Throughout 2020, Pedego reported approx. $121 million in retail sales. Don DiCostanzo, the company founder, stated that they were "already growing 20-30% each year," and they're already one of the best-selling eBike brands on the market.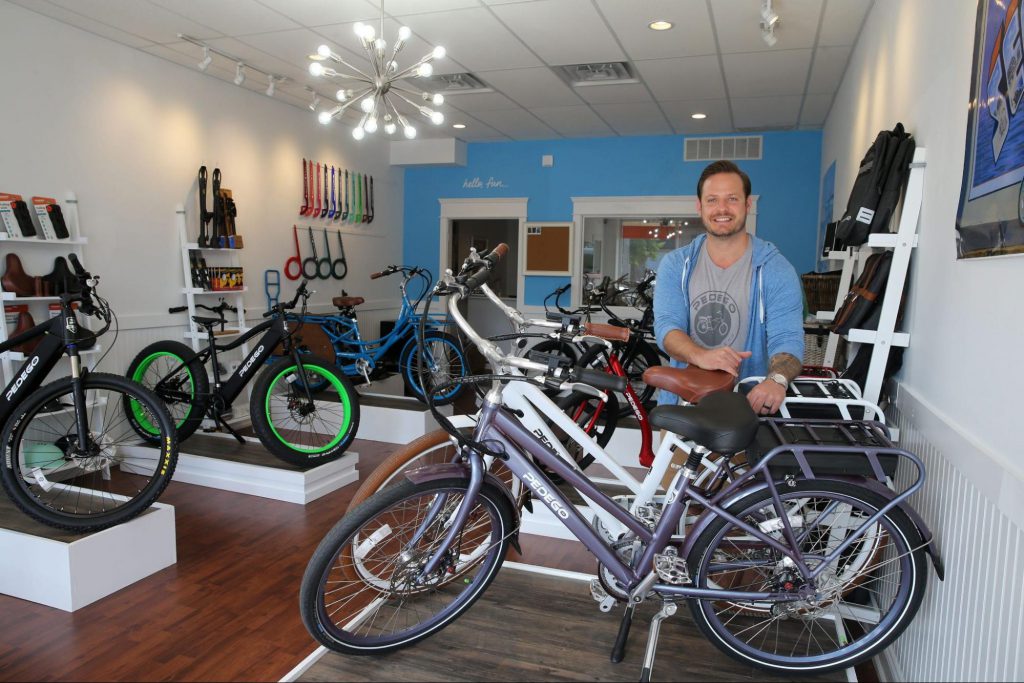 Image Credit: app.
All of their eBikes and accessories are of brilliant quality, which they back up with an exclusive 5-year warranty (this is actually one of the longest warranties we've seen offered as standard service). They also offer high-quality accessories—we love the replaceable Pedego leather seat that comes in multiple colors.
Pedego's selection of models covers most requirements, from an electric city bike for commuting to hardy off-road models for the rugged rider. Pedego is also one of very few vendors to sell pre-owned or refurbished models at a discount—while still including a 12-month warranty on each!
It's clear that Pedego always puts the rider first. They've stated that the most important part of their eBikes isn't the technology they use but the person riding them. In that sense, we feel like Pedego has more than earned such an explosive rise to prominence; keep an eye on this company, as we believe they're only going to get bigger!
Giant Bicycles
Located in Taiwan, the aptly named Giant Bicycles is considered the world's largest manufacturer of bicycles. As such, it seems only natural for them to branch out into the electric bike market. Offering both budget and high-performance models, their variety of ranges remains suitable for all manner of needs—from mountain bikers to inner-city commuters.
In 2017, Giant Bicycles reportedly made an incredible 6.6 million bicycle sales, for a net revenue of $1.9 billion (USD). With numbers like that, we don't see this behemoth brand going anywhere soon!

Image Credit: Giant.
Accell Group
As one of the largest eBike companies in Europe, Accell Group owns brands like Haibike, Sparta, Raleigh, and more. Last year, they reportedly earned over half their revenue from eBike sales alone, shipping a total of 433,780 units. To meet this massively increased demand, they claim to have increased production from 30% to 70-80% of capacity in March, which clearly shows their desire to continue expanding.
During the same month, they released the Carqon e-cargo bike, which offers a remarkable range of up to 140 kilometers and is available in numerous European countries. View their website for more details on this model and other planned offerings.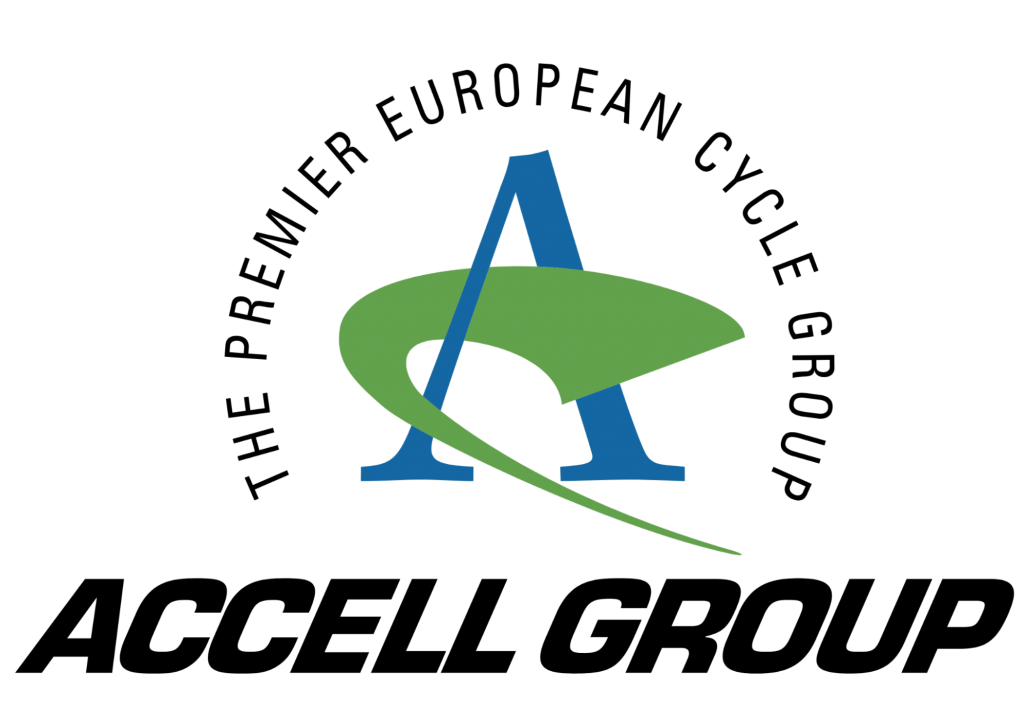 Image Credit: Accell Group.
Aventon
Aventon is one of the highest-rated eBike brands available—and also one of the biggest. Since they were founded in 2011, they've sold over 200,000 bikes, with each model rated close to 5 stars by thousands of happy customers.
All Aventon bikes come with a one-year warranty, and they offer a range suitable for everyone from mountain bikers to casual commuters. We're amazed by how much this company has grown in just ten years.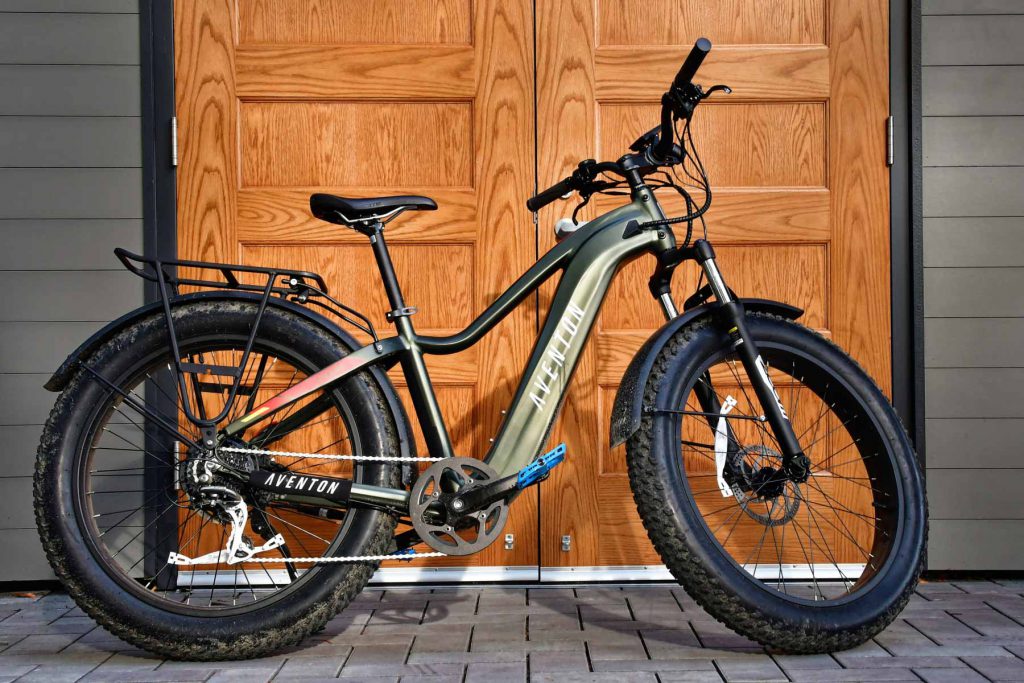 Image Credit: cyclevolta.com.
There are 316 locations worldwide, with most of them in the US and Canada. While European distribution does exist, it's much harder to find this brand outside North America.
According to most company directories, Aventon bikes have turned over an estimated $10–25M in web sales and attract approx. 263,000 monthly visitors to their site. From our perspective, it's no surprise these top-quality eBikes are flying off the shelves, we're just amazed to see them still in stock! To learn more, browse the complete collection of Aventon Bikes for yourself.
Yamaha
Although not strictly known for their electric bikes, Yamaha was surprisingly one of the first brands on the eBike scene. They produced one of the earliest eBike prototypes in 1989 before developing the pedal-assist system in 1993.
Of course, both of these technologies see widespread use today, all thanks to Yamaha. These days, they typically design and produce mid-drive motor systems for electric bike conversions (if you're interested in that, you might want to read more about hub-drive vs. mid-drive motors).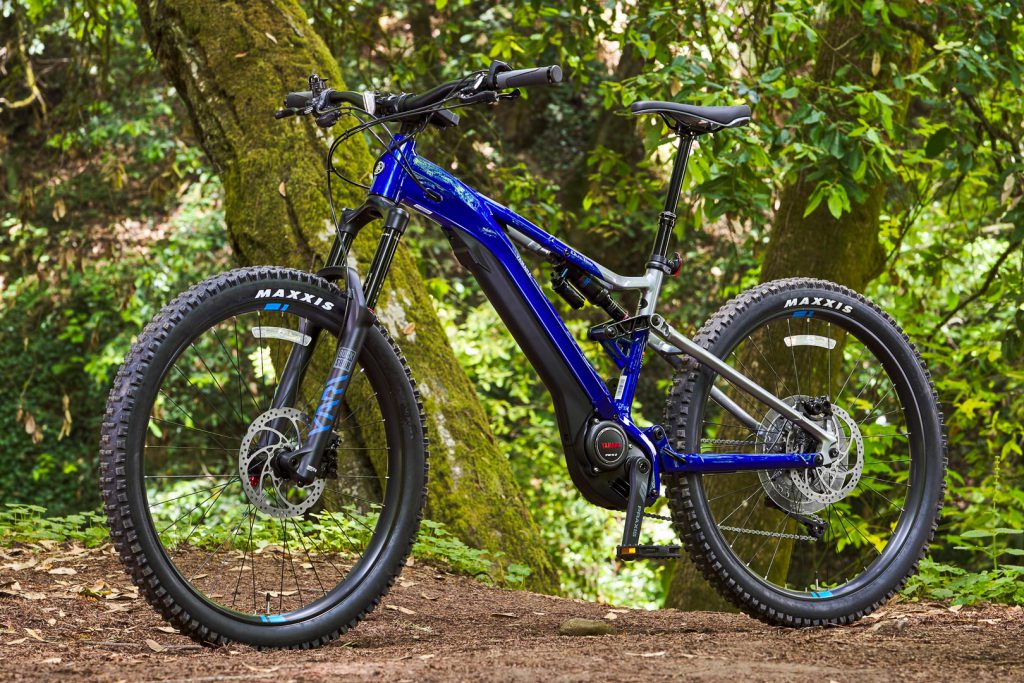 Image Credit: Yamaha.
However, Yamaha has finally returned to manufacturing their own models, recently revealing their new Yamaha YDX MORO line. This electric mountain bike incorporates Yamaha's latest mid-drive motor system and a highly innovative frame design.
It's clear that the quality and performance of every Yamaha model are outstanding, so we excitedly await their next line of eBikes. Visit their website for yourself to learn more.
Highest-Quality eBike Brand
Trek Bikes
Founded in 1975, Trek claims a long history of designing and manufacturing top-quality bikes suitable for beginners, intermediates, hobbyists, and elites all over the world. As such, we found it no surprise that this brand moved quickly with the times and now offers a range of excellent electric bikes. Their overall selection is remarkably broad, including over 100 eBikes to choose from and suited to various budgets.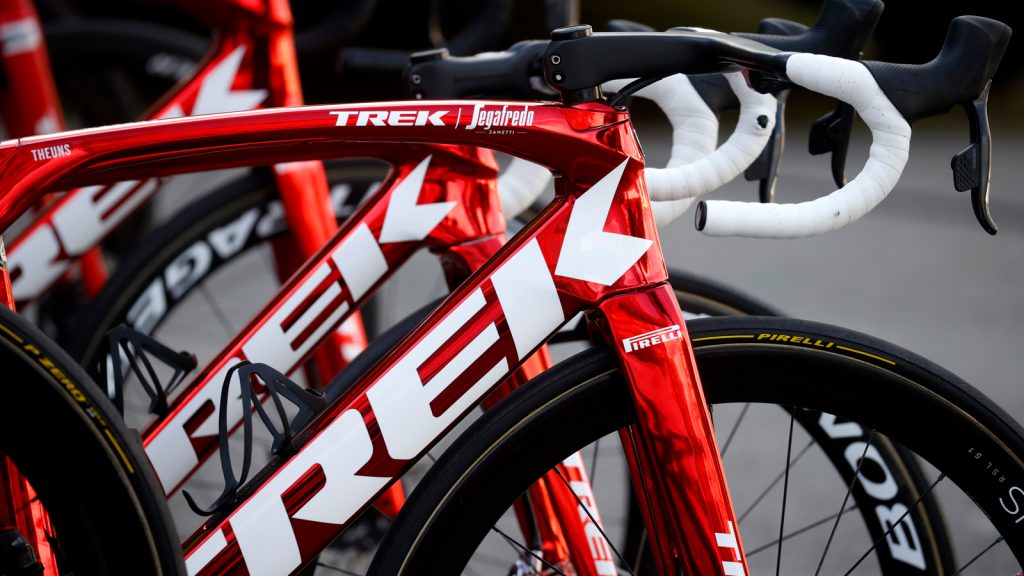 Image Credit: Trek Bikes.
These models are marketed through at least 1,700 independent bicycle shops throughout the world, including Europe, Asia, Africa, and many more—distributed in a total of 90 countries. Due to the renowned quality and prestige of this brand, Trek bikes often start between $2000–$3000 and can reach prices of over $12,000. But if you need a premium ride to rely on, Trek Bikes will have your back.
Most Useful / Best Utility eBike Brands
Rad Power Bikes
Rad Power Bikes is one of the largest eBike brands in North America, recently extending to Europe and other markets. Their "RadCity 4" offers outstanding performance at a highly competitive price.
Winning numerous awards in 2021, this model is the ultimate choice for inner-city riders and commuters alike. It boasts puncture-resistant tires, 7-speed gear indexing, reflective side strips, and much more. We think the rear fender cargo hold is a much-appreciated addition, offering even more utility/convenience and simply perfect for city delivery drivers.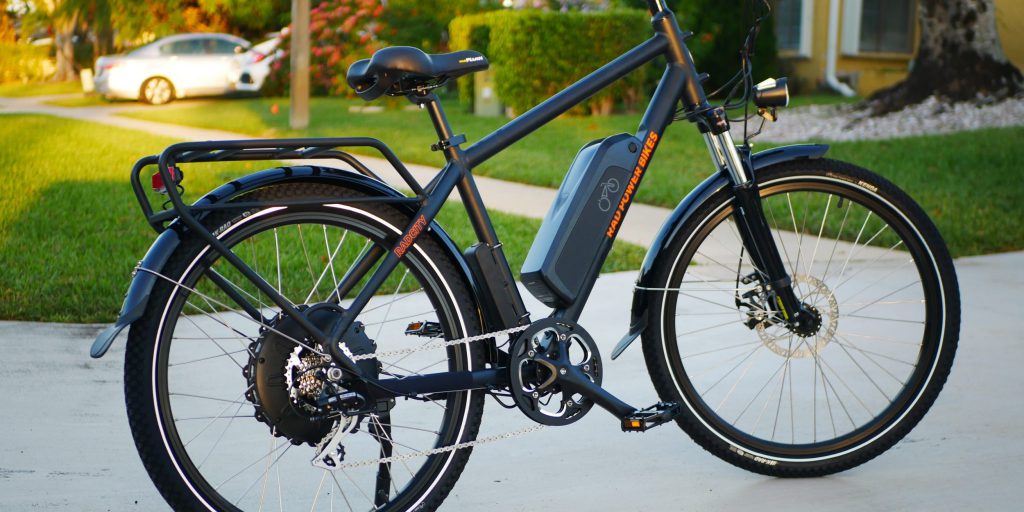 Image Credit: Electrek.
The 48V Samsung Lithium NMC battery is rated for 800 charge cycles and allows for a maximum mileage of up to 45 miles per charge. As it stands, the RadCity 4 is one of the best received electric bikes on the market, rated 4.8 stars from ~1500 reviews. Overall build quality is excellent, with no expense spared on the lightweight aluminum alloy frame.
The thing is, many of these features seem to be standard practice for all of their models, helping to maintain a great level of functionality for each bike. RadBikes have a number of 'cargo' based electric bikes that make perfect utility vehicles. See their website to learn more.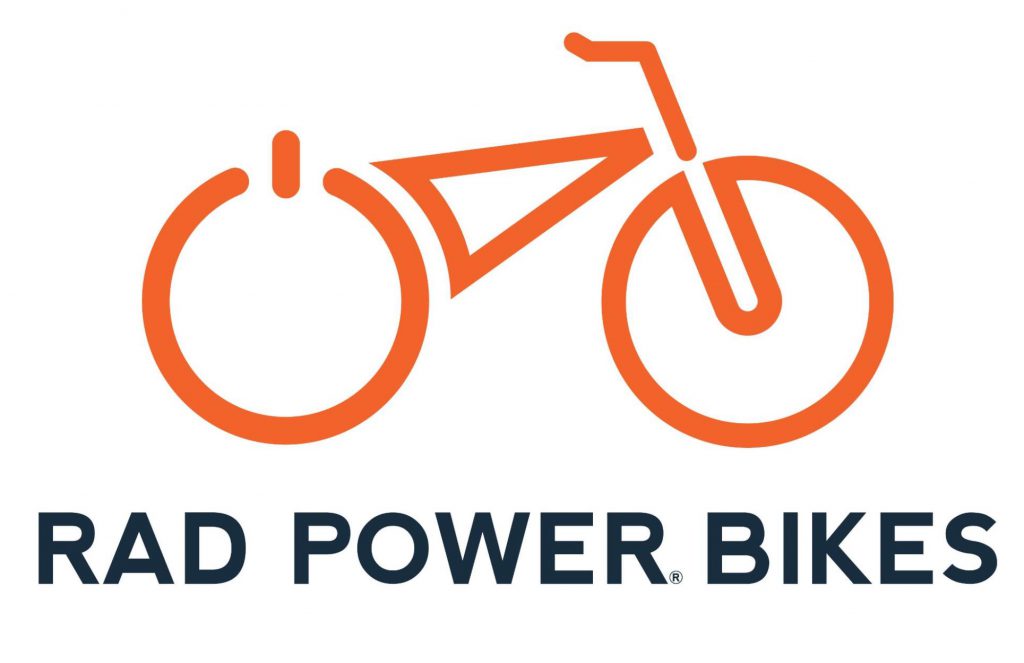 Image Credit: RadPower.
GoCycle
This company shares its name and branding with its flagship product: the GoCycle. We had a tough time choosing between placing this brand in the "most useful" or "most innovative" sections.
GoCycle was founded in 2002 by Richard Thorpe—an industrial designer once working for McLaren racing. Incredibly, GoCycle didn't debut an official model until 12 years later, releasing the first production eBike to claim Bluetooth connectivity. Their next entry into the market incorporated Daytime Running Lights (DRL) for another industry first.

Image Credit: GoCycle.
Now, these folding eBikes remain one of the best choices an inner-city commuter can make. All models are highly compact, fully-folding, and portable, with integrated lighting and a lightweight carbon fiber frame. Currently, GoCycle offers four models to pick from, alongside a number of accessories.
We have to say that overall, the innovation and build quality seen throughout these designs is incredible. However, due to this, the price tags for most models remain somewhat steep for casual riders and hobbyists. Still, we wholeheartedly recommend commuters and city-riders check them out.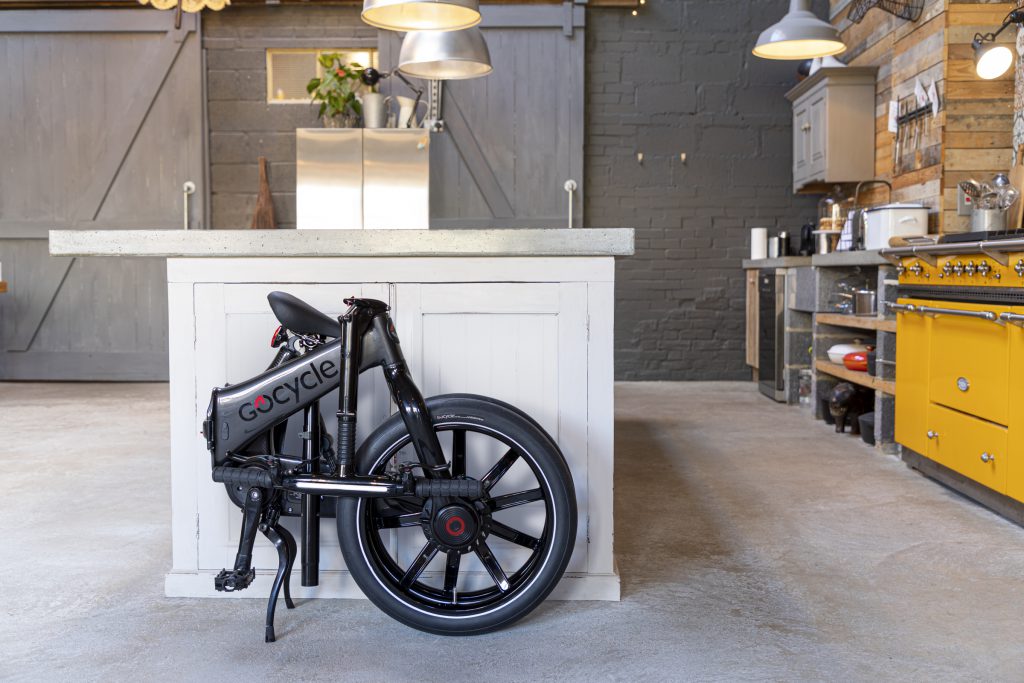 Image Credit: Amazon.
GOTRAX
GOTRAX remains a fairly fresh-faced company, seeing creation just four years ago in 2017. Interestingly, this company started out selling hoverboards, which had reached peak popularity around that time. All of their products are fairly priced and quite affordable, including their electric scooters, hoverboards, and eBikes.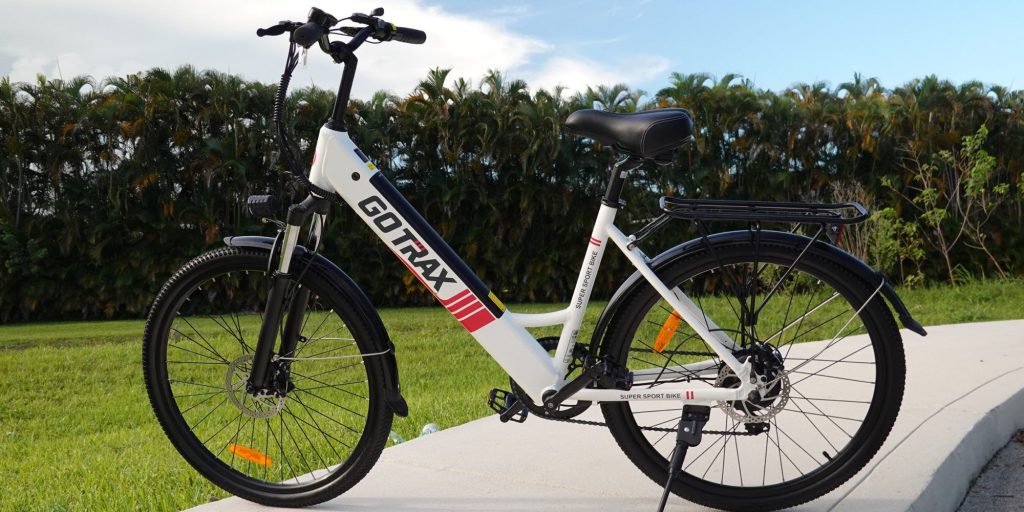 Image Credit: Pinterest.
The company's eBike range varies from commuting and off-road to folding eBikes and more, all of which boast excellent build quality. Although the performance of most models isn't anything outrageous, we feel that the results are often more than fair for the price paid.
We're quite impressed with how fast GOTRAX has expanded, especially into the electric bike market. According to Zoominfo, GOTRAX averages a yearly revenue of ~$5M, with other sources claiming a figure closer to $4.2M.
Although their turnover isn't the highest on this list and their selection is still limited, we feel that this brand deserves a spot as one of the top electric bike brands of 2021. Visit their website here, then keep reading to discover Amazon's bestsellers in Europe and North America.
Amazon Best Selling eBikes & Top Performers in the EU and US
Swifty
In Europe, the Swifty electric mountain bike has consistently been ranked as the best-selling electric bike in its class. This model offers great performance for the price, featuring a 36V 9.6AH Li-ion battery capable of ~30-mile ranges.
Although a relatively small brand, Swifty has done well in delivering a top-quality model for the price, supported by hundreds of 5-star reviews. We recommend checking out the listing for yourself, then reading about the USA's best-selling eBike below.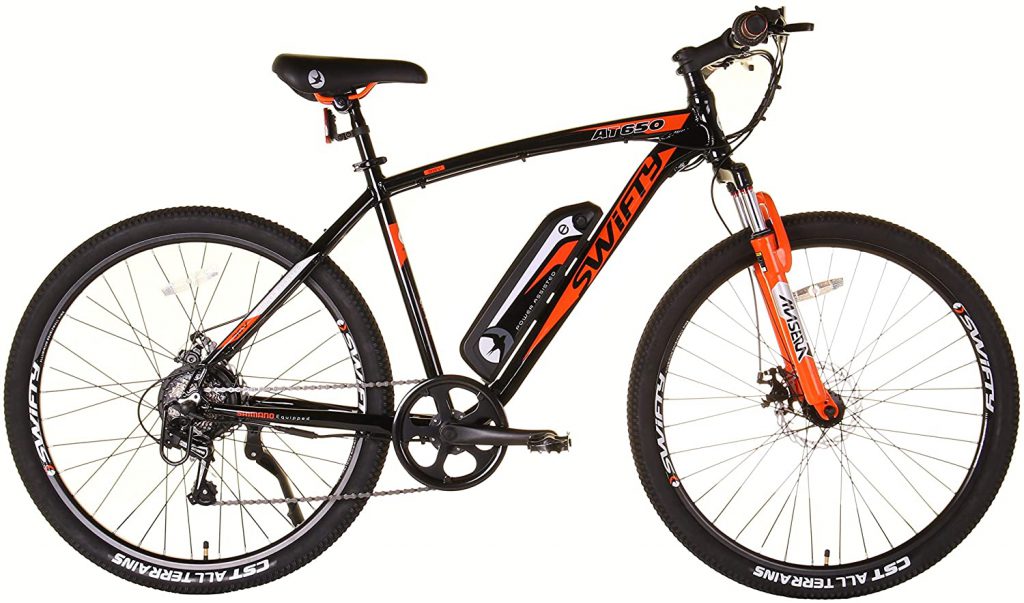 Image Credit: Swifty.
Ancheer
In the US, the 'ANCHEER' mountain eBike is firmly the best seller on Amazon, with over 900 five-star reviews. It comes available in a number of colors, and we were really impressed with the light and sleek yet robust design.
While definitely not the best-performing model available, this eBike offers more than enough for such a reasonable price. Riders can reach speeds of 20 mp/h without issue and a total mileage of up to 40 miles per charge.
We feel that although geared towards mountain bikers, this eBike model makes a top choice for any eBiker on a budget. ANCHEER has been steadily growing as a brand for a few years now, so we can't wait to see where they go next.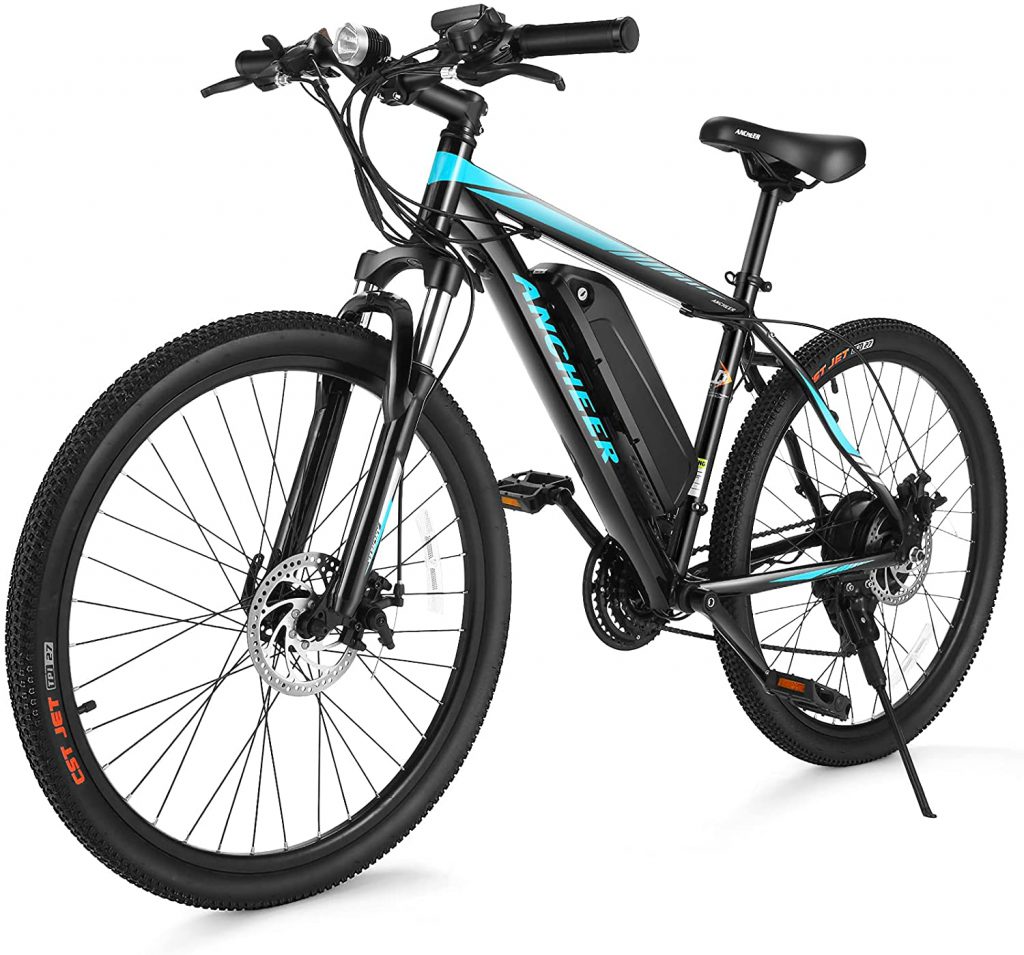 Image Credit: Ancheer.
Most Innovative eBike Brands
JIVR
After two years of market research and development, the world's first folding, chainless electric bicycle was created: the JIVR. This 40 lb eBike folds or unfolds in just 10 seconds, affording riders an outstanding level of portability and easy transportation. When folded, the JIVR electric bike takes up nearly half the size of its original form.
The JIVR packs a fairly standard 250W motor with three pedal assist modes and a top speed of 15.5 mp/h. Go at your own pace for up to 19 miles on a single charge and ride without restraint, thanks to its all-terrain capabilities and regenerative braking technology. We feel that this makes a great inner-city eBike for commuters—although it remains unsuitable for strenuous use.
We really loved the clean yet unique design and innovative features this brand brings to the eBike market. It takes a certain level of bravery to put out a new design for the first time, so well done, JIVR! Make sure to watch this brand, as they will surely release more noteworthy models in the future!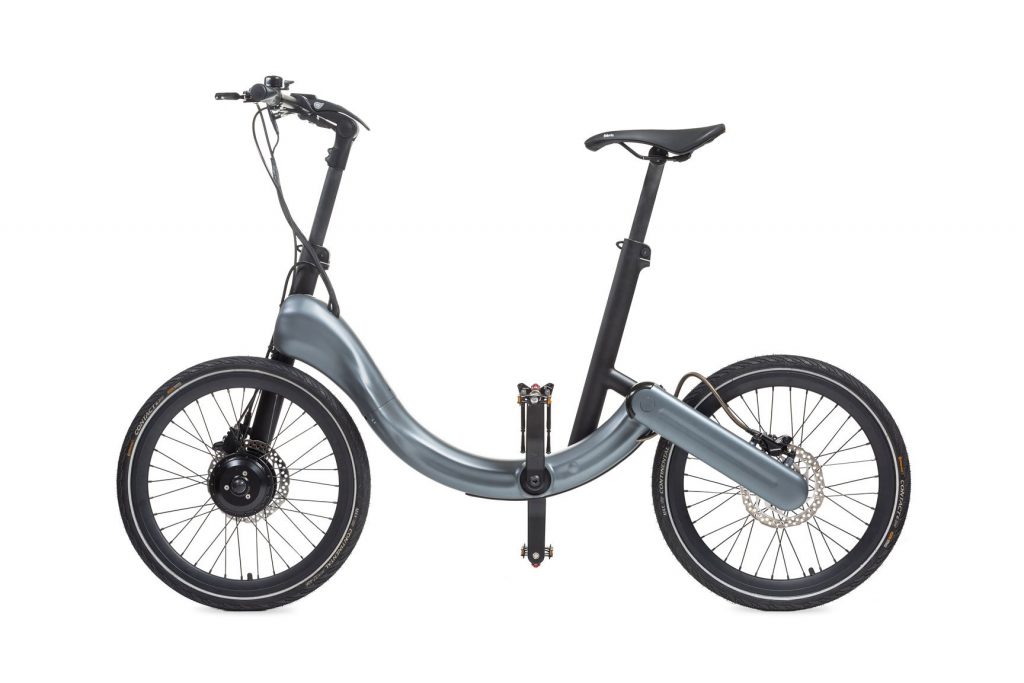 Image Credit: JIVR.
Valeo
Are you tired of shifting gears in response to the terrain, but do you still want a little help pushing the pedals? The Valeo smart e-bike system is for you. First debuting at a Paris professional trade show in July 2021, Valeo has pioneered the latest advancement in mid-drive motor design.
This new motor design produces 96 ft-lbs of torque, which (according to Valeo) magnifies your pedal power by up to eight times. It also claims to offer improved efficiency, despite running at a mighty 48 volts.
What really excited us was that this is one of few eBike brands offering models that respond to the rider. The 7-speed adaptive gearbox means no more fussing to find the right gear—just relax and enjoy the scenery, whether you're going uphill or down. Much like JIVR, we eagerly await the next big release from this company!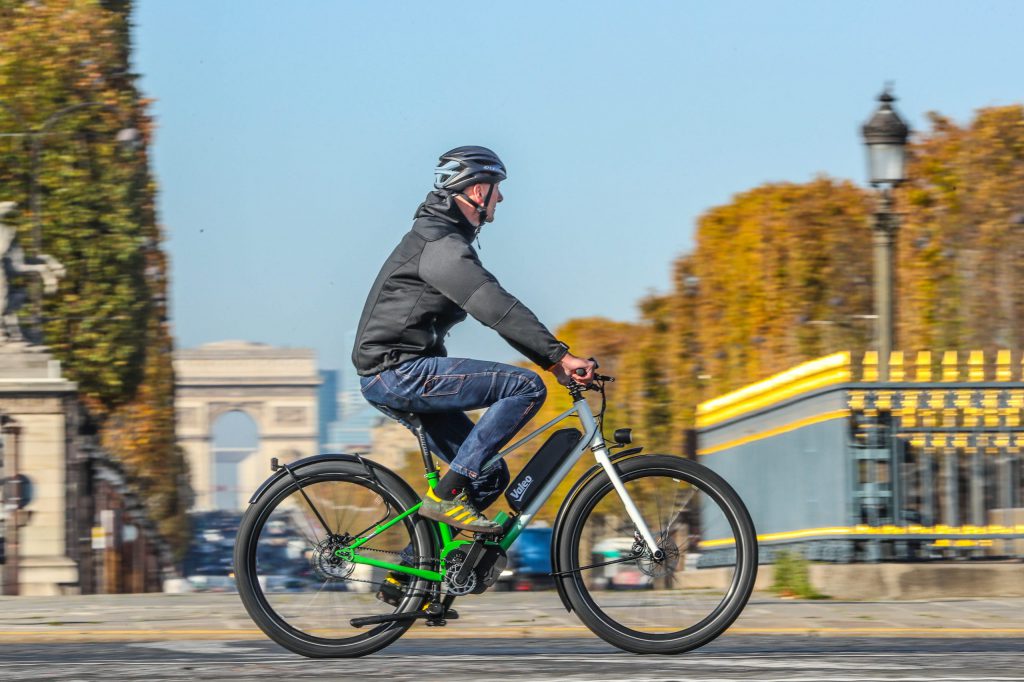 Image Credit: Valeo.
Superstrata
Time Warp, the world's biggest indoor techno festival, has collaborated with Superstrata in a celebration of both music and technology. How was this achieved, we hear you ask? With an e-bike that shines brightly in the darkness!
The Superstrata Time Warp has an electroluminescent coating that's nearly invisible until it's turned on, making the eBike look like it's glowing bright with light itself. It claims the world's first "true unibody" out of carbon fiber' printed in one piece and custom-fit to requested dimensions.
Image Credit: Superstrata.
We loved these design choices, both of which contribute to the strength and utility of this expertly-built eBike. The unique glowing paintwork is easily enabled or disabled by the rider, while the bright and reflective surface keeps riders stylishly visible at all times. We're not sure how much the "shine" feature impacts battery life, but even alone, it's a brilliant safety feature.
This eBike comes in two variants to choose from, the 'C+' and 'E+', each offering different strengths. We've never seen an eBike brand even attempt anything like this before, so huge respect to Superstrata for this! Learn more about these models here.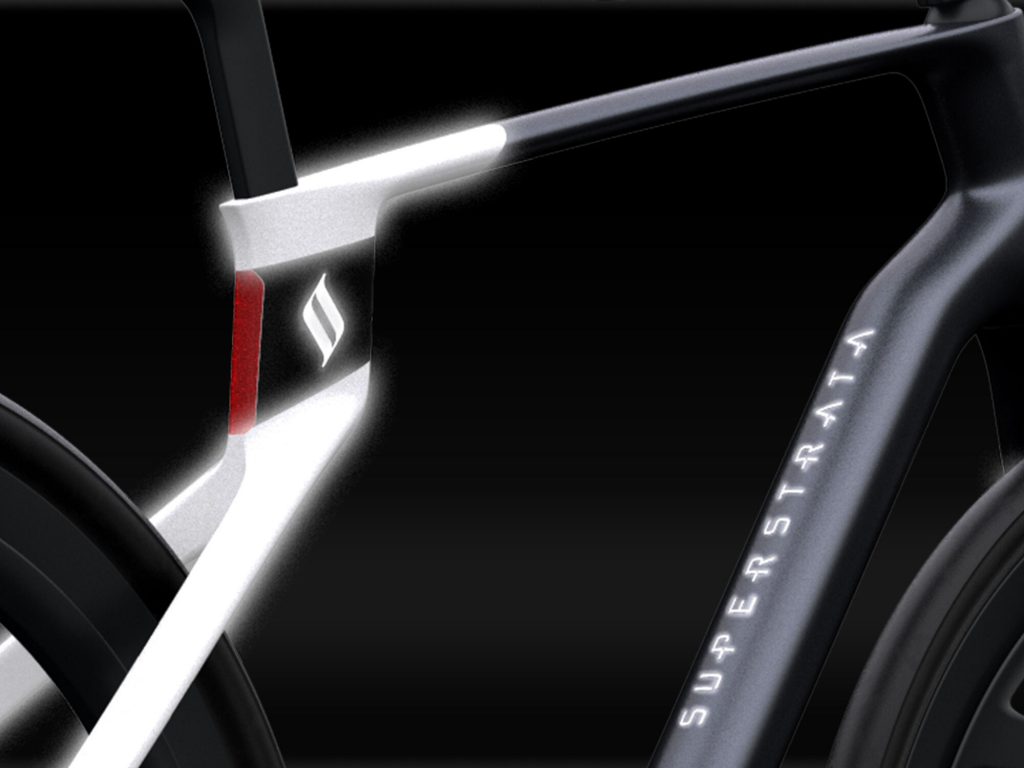 Image Credit: Superstrata.
Fastest Growing eBike Brand
VanMoof
Out of the many brands on this list, VanMoof showed the most promise, with their eBikes hitting nearly 4,400 sales within just 24 hours of launching in April. Since then, total sales for their S3 and X3 models have surpassed 20,000 sales worldwide. Both designs are sleek and stylish, incorporating many innovative technologies.
Although founded in 2008, VanMoof has only recently entered a "hyper-growth" phase, effectively quadrupling their revenue from €10 million to €40 million by 2019. They have expanded into US, European, and even Asian markets, with no signs of slowing down.
We wholeheartedly recommend checking out their S3 and X3 eBike ranges here.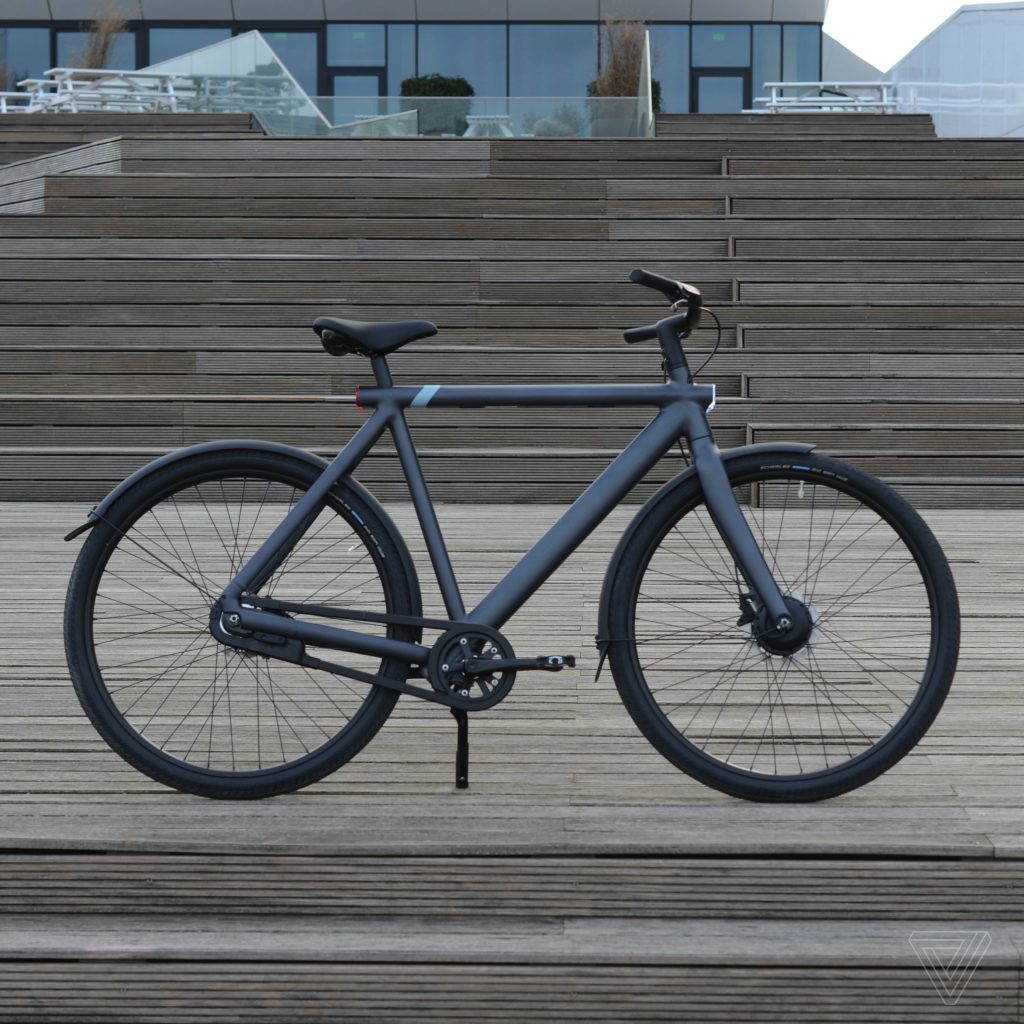 Image Credit: The Verge.
Mainstream Automotive Brands Making eBikes
With such an explosion of popularity in the PLEV industry, a few mainstream automotive brands have also decided to have a go. Although their models are usually just 'proof-of-concept' or a side product, one or two still show great promise.
However, one should always remember that premium brands are often followed by a matching price tag. Regardless, we love to see bigger brands try their hand at electric vehicles and further fuel interest in this industry. Learn all about BMW, Harley Davidson, and Jeep eBikes below.
BMW
When you think of BMW, you probably think of cars, V8 engines, or fuel-and-electric hybrids. However, they have finally branched into the light vehicle industry, releasing a range of BMW branded electric bikes.
Now, this is a brand that places extreme emphasis on quality control and maintains very high standards. Unsurprisingly, these models also prove higher-priced than similar competitors—although overall performance, design, and build quality are outstanding. We can't wait to see what new models and innovations BMW will bring to the market in the coming years!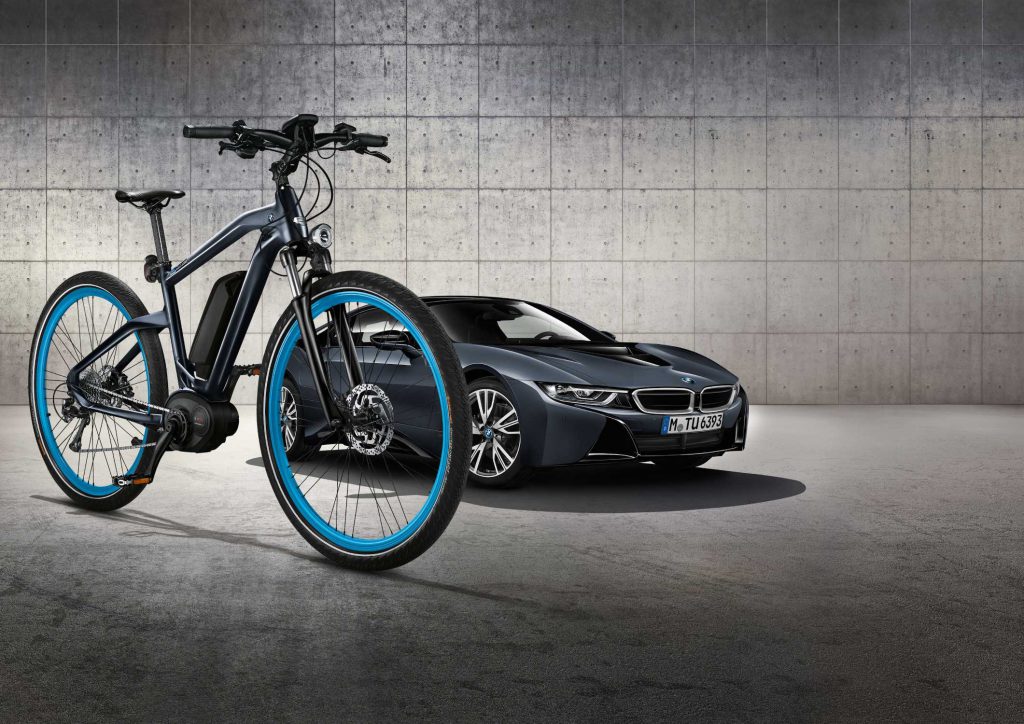 Image Credit: BMW.
Jeep
Alongside BMW, Jeep has recently had a go at breaking into the electric bike market. The Jeep eBike comes in 3 sizes and, in fairness, looks remarkably well-built.
The motor possesses a potent peak output of 1500W and a 14.5aH/48V Panasonic battery offering ranges of up to 58 miles. With 160NM of torque and a load capacity of 300 lbs, it's clear Jeep has spared no expense throughout production.
Despite remaining Jeep branded, the muscle behind this operation comes from QuietKat, who handles its production. This actually put us at ease, since QuietKat is a renowned brand known for producing top-quality models. However, this also translates into a ~$6,699 price tag, which is certainly a lot higher than many competing brands.
It's still early days for the Jeep eBike, so we can't attest to its overall lifespan. However, for that price, we hope it will last a good decade!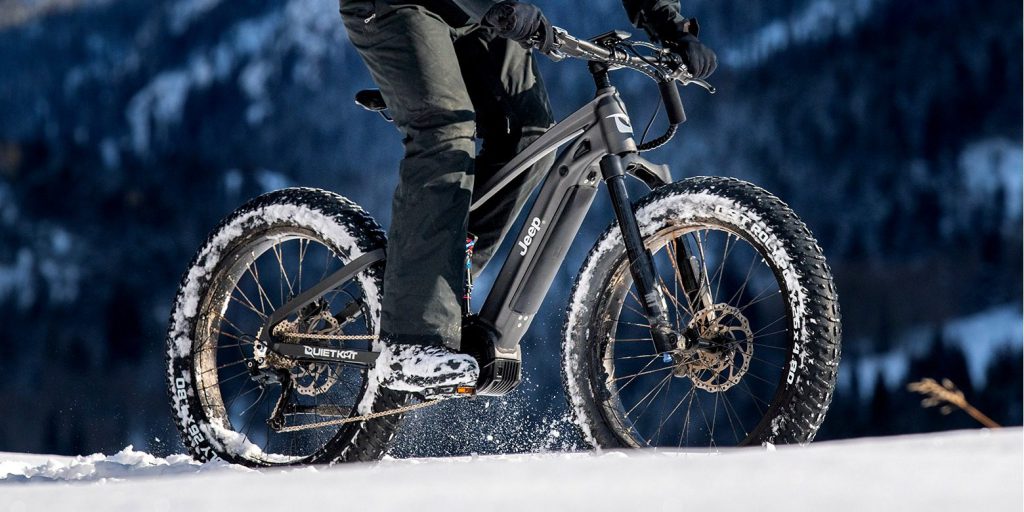 Image Credit: Electrek.
Harley Davidson
Harley Davidson has been synonymous with two-wheeled vehicles for decades and remains a famous name within the motorcycle industry. But more recent years have also seen the potential for a line of Harley Davidson eBikes.
Inspired by the vision of the original founders, Harley Davidson recently released the "Serial Number One". The design is somewhat retro, although no sacrifices were made on build quality or attention to detail. For example, the spring-coil suspension in the seat is a welcome feature for keeping riders comfortable on long or rough rides alike.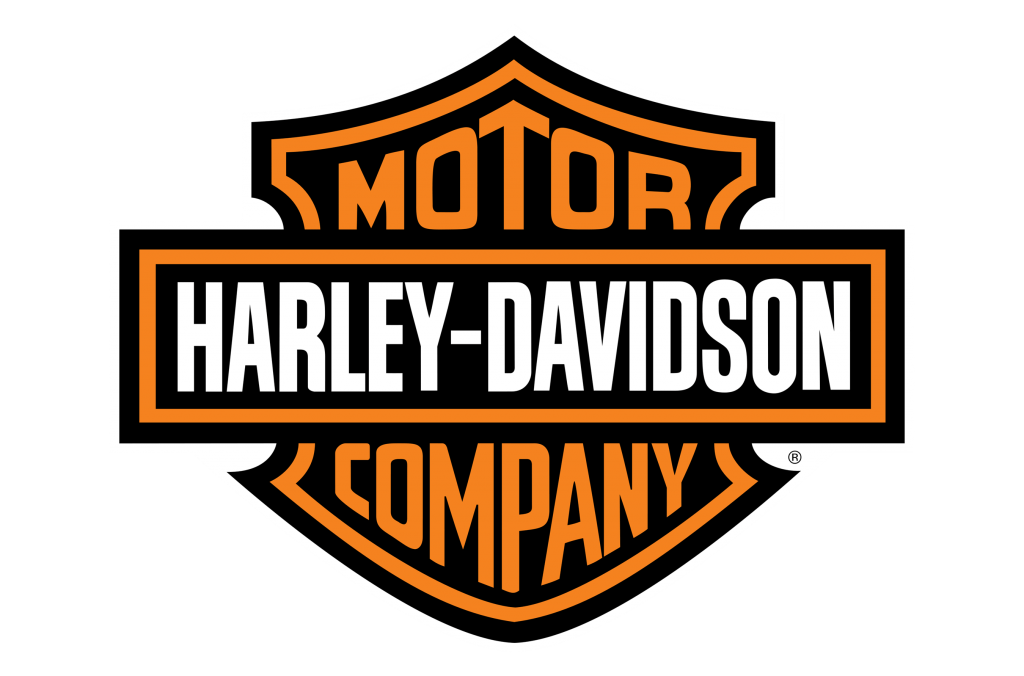 Image Credit: Harley Davidson.
Unlike many other models on the market, customers have size choices between XS and XL, which we found very accommodating. Without getting too deep into the specifications of this model, it offers excellent performance driven by a 529Wh removable battery.
Much like BMW and other big brands debuting eBikes, Harley's first model is quite expensive and currently only available for pre-order, with delivery set near the end of 2021. Even so, we eagerly await our chance to ride this brilliant-looking eBike.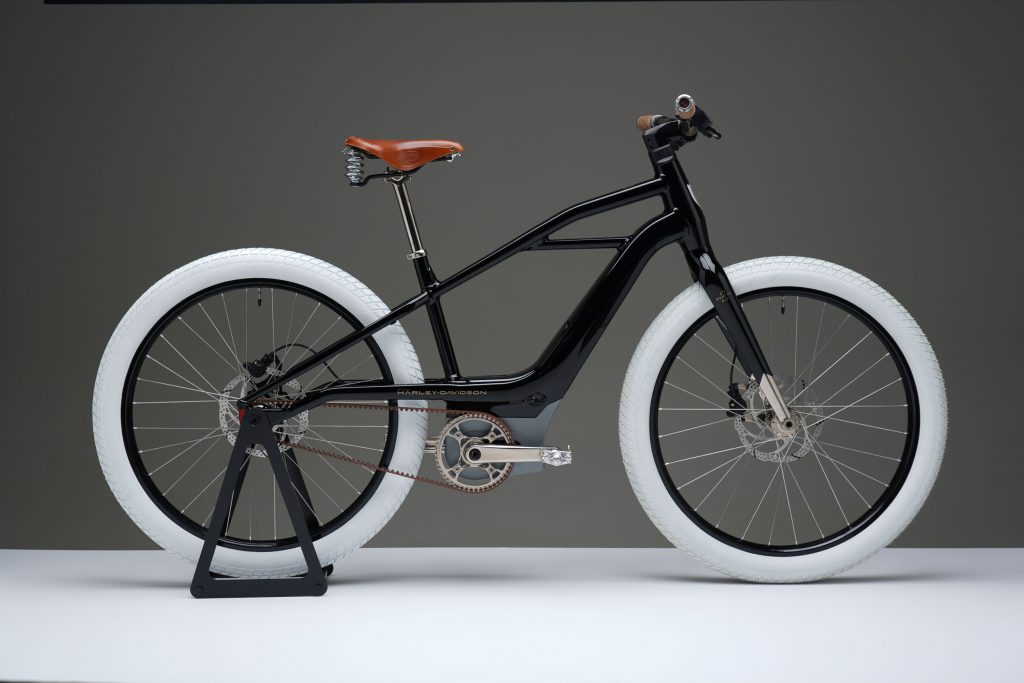 Image Credit: The Verge.
Our eBike Brand Honourable Mention
Swagtron
Although not strictly renowned for their electric bikes, we feel that Swagtron deserved mention. Their range is surprisingly broad, featuring designs from fat-tire and folding to full-frame city bikes and more—and almost all of them fairly priced.
Although the performance offered by these bikes is nothing outstanding, the designs are comfortable, and the overall build quality is good.
Originally starting with hoverboards, Swagtron has quickly expanded to offer new products to their customers, and so we feel that it's worth keeping an eye on this fast-moving company.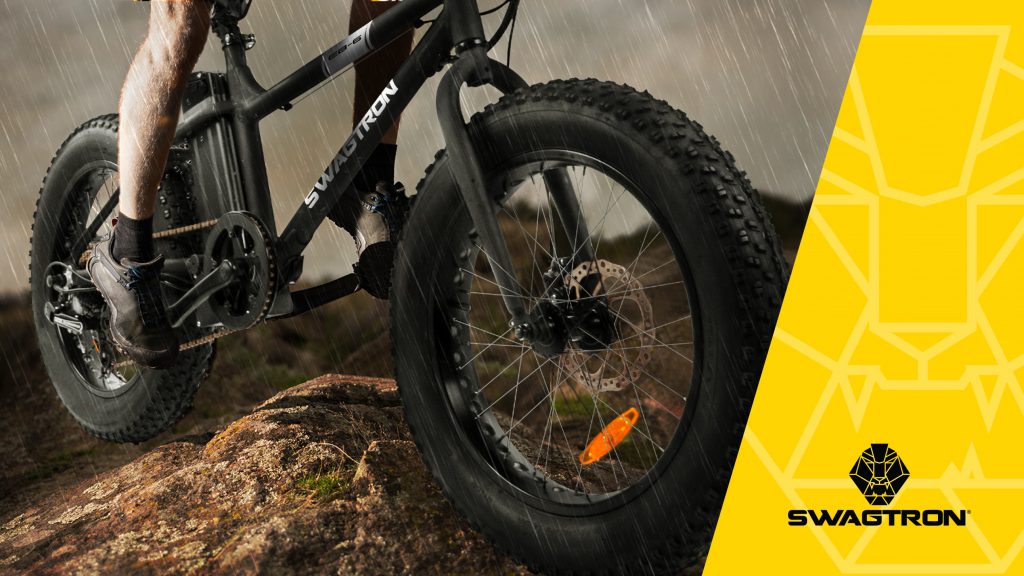 Image Credit: Swagtron.
Finding the Best eBike Brand for You
Thanks for reading our collection of the 15 best eBike brands of 2021! As you can see, every eBike brand has its own specialty; some produce highly affordable models, whereas others sell only top-quality performance eBikes. It's essential to know these details before deciding to buy from one of these companies.
We hope we were able to help you make an educated decision for your next electric bike purchase. To learn more, read through more of our electric bike reviews, or check out our piece on the environmental impact of popular PEVs. And please leave us a comment if you have any questions or opinions you'd like to share.