Lack of Sponsorship Means 2019 is It
I'm a pretty big fan of all things on two wheels that make me laugh, and a Canadian Scooter Rally that covers 600 km (roughly 372 miles) in under 24 hours definitely does that. If you didn't know about it, The Mad Bastard Scooter Rally is a killer event just for scooters, and 2019 will be the last one.
The folks at BECO Motors put on the rally. Because the company no longer imports KYMCO bikes to Canada, KYMCO pulled its sponsorship of the event. That meant the team had to forego any future rally plans after 2019.
Like I said above, the rally is a goofy event that covers 372 miles. Costumes and humorous bike accessories are encouraged, though nothing but a scooter, helmet, and registration for the event are required.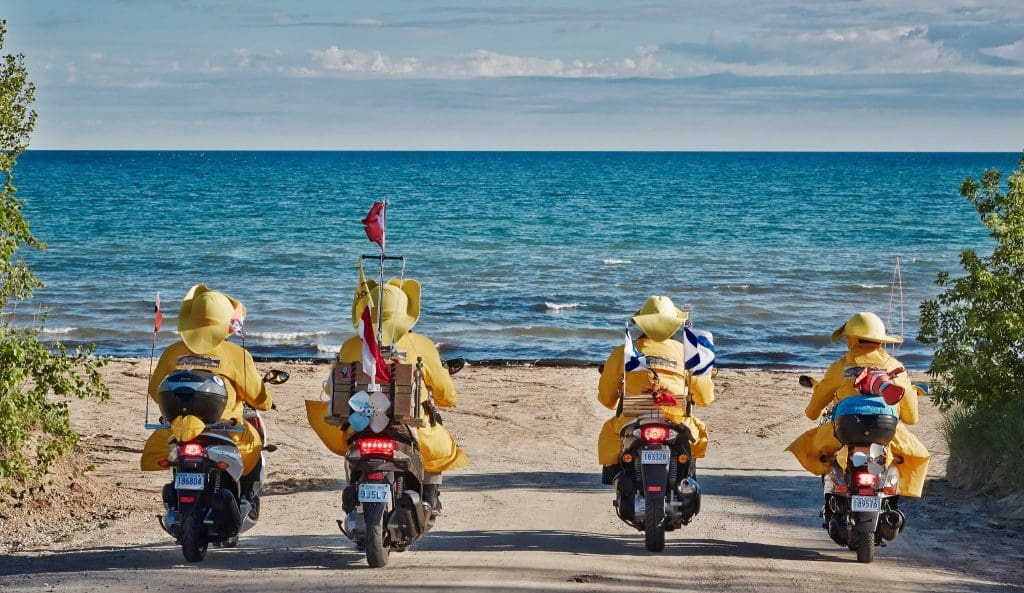 The Mad Bastard Scooter Rally a scooter-only event. It must be a pass-through scooter not a small displacement motorcycle. There are four scooter classes that run the race: up to 50cc, up to 110cc, up to 200cc, and more than 200cc. The lower two categories have 24 hours to finish the race, the higher two categories have to finish the race in 18 hours and 16 hours respectively.
The rally will take place from June 21st to 23rd in Peterborough, Ontario. Further registration details will come soon. If you have a scooter or can get one super cheap, why not head to Canada for a fun time with a bunch of other weird two-wheel aficionados?
While I'd never trade my motorcycle for a scooter, I can't deny they're fun little machines, especially if you have others to ride with.