In collaboration with Yamaha Europe, Bottpower has created a carbon/composite fairing kit for the Yamaha Triple line-up. Per motorcyclenews.com, the Bottpower "XR9 Carbona" kit can fit onto any MT09, XSR900, or Tracer 900. This kit was inspired by the experience Bottpower gathered at the Pikes Peak race in 2017. It's notable to mention, Bottpower won in two categories and fourth overall at the event. 
The BOTT XR9 Carbona fairing kit can be fitted to your Yamaha Triple with no extra modifications. That takes all of the "headache" out of the equation when installing aftermarket fairings. 
The standard kit is comprised of four main pieces and assemblies:
Front "number plate" which includes two integrated LED strips acting as your DRL (running lights).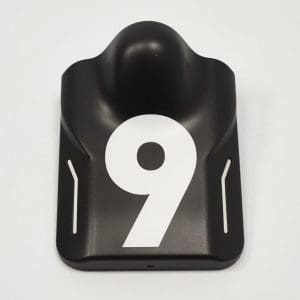 The radiator covers assembly has integrated winglets and two headlights similar to the late model Yamaha R1. These headlights do not comprise the intended aesthetic of the XR9 kit while still maintaining excellent functionality.
A carbon-fiber fuel tank cover that includes two air ducts, feeding fresh air to the airbox.
The carbon fiber seat assembly includes a seat pad upholstered in Alcantara. The tail houses the brake lights which have integrated indicators. 
Now that you have the details on this sharp-looking kit, you must be wondering what the cost is. For an XSR900, the base kit becomes €4975 (roughly $6000), with extras like a number plate bracket adding €390 to the bill. Keep in mind, the graphics like the one pictured are roughly €1200. Sounds like a lot of money, but considering the workmanship and the amount of carbon this kit includes, it's worth configuring your own kit on Bottpower's website.