Yamaha will be able to bring new models to market faster with the selection of Siemens to provide their product lifecycle management (PLM) software.
In a joint statement, the companies say they will use Siemens' Teamcenter digital lifecycle management software and NX computer-aided design, manufacturing and engineering software.
They say these will facilitate "efficient and direct collaboration between product development designers and engineers".
What this means for riders is that new models and niche products will be available sooner.
Yamaha has been the leading Japanese developer of new models since the GFC.
Their Masters of Torque series (pictured top of page) has been particularly successful, tapping into new segments and evolving trends.
This new software could also help Yamaha move more quickly into electric motorcycles.
The company has had several electric products on the drawing board and introduced a couple of moto and off-road bikes in a few markets.
Perhaps new software can help them bring the technology to more models and more markets.
It may also be deployed in their development of autonomous motorcycles and all-terrain vehicles.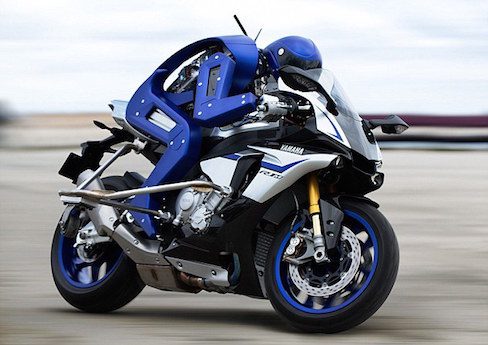 Siemens is a Texas-based company, but a Japanese-based subsidiary will handle the introduction  of the software to Yamaha's factories.
"With the environment surrounding the manufacturing industry significantly changing in recent years, we believe that digitalisation enables continuous business transformation and innovation," says Simens Japan spokesman Kunihiko Horita.