Yamaha has debuted two variants of their iconic Ténéré 700 at the Lyon Two-Wheel Show in France – and we've got off-roading AND touring inclinations to add to Yammie's range of rev-happy ADV machines.
Let's break down the differences between these two 689cc beauties:
Ténéré 700 Extreme Edition 
If you're set for a mad hoon about off-road, Yamaha says this bike is for you; featuring a high enduro-style front fender, 20mm more ground clearance, 20mm longer travel for the KYB suspension (230mm in the front and 220mm in the rear), and 43mm front forks blessed with a Kashima coating, the Ténéré 700 Extreme Edition screams "I am special." 
All of this is added to a neat 5" TFT display with three themes, as well as "larger titanium footpegs, aluminum radiator guard and chain guide" (via ADVPulse). 
We should also mention that the rear shock is fully adjustable, and the saddle has been padded for a slightly taller perch. Can't go wrong with seeing above the trees, can you?
Ténéré 700 Explore Edition
Touring aesthetic for the win; with this variant heading in the opposite direction of the Explore for suspension (190mm/180mm of front and rear wheel travel, respectively), comfort is a big priority. 
Lower the seat height to 860mm, spruce up the spring rates so that baggage doesn't drag the bike down, add a 5" TFT display and a higher/wider windscreen, and you've got a cushy ride, indeed. 
Pannier brackets fitted as standard.
New quick-shift system included.
Stupid grin, optional.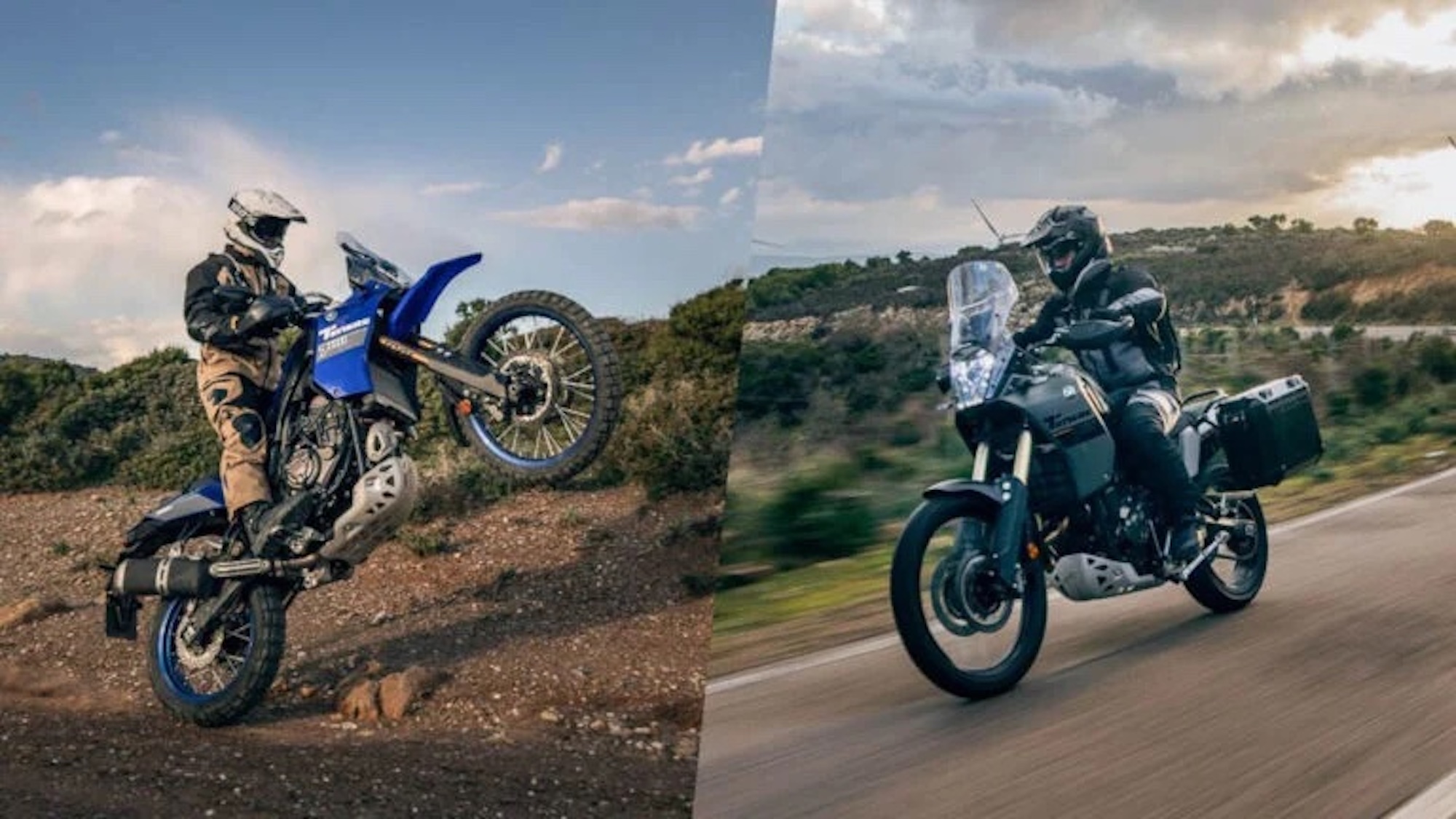 We haven't yet figured out when these two variants will be coming to the Americas, but for now, we can take a gander at the Extreme / Explore price points of €11,899 / €11,799 and get a rough idea of how much they'd cost. 
Expect to see these two out and about on Europe's roads starting  in April, which is when they're slotted to arrive at their dealerships.
Are you a Ténéré fan?
*Media sourced from ADVPulse*