Yamaha will introduce the R3 to the Australian market next year to tackle the competitive LAMS sportsbike market.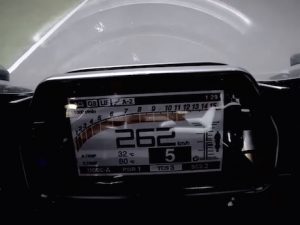 The Indonesian-made sportsbike will lead a host new models from the Japanese manufacturer over the next year including a new hi-tech R1 which will be unveiled at the EICA motorcycle show in Milan next week. It is believed to be loaded with hi-tech rider aids such as traction control, stability control, launch control, a choice of engine power modes, suspension adjustment, and "QS" and "LIF", whatever they are.
Yamaha Motor Australia spokesman Sean Goldhawk says there is no due date yet, but it may arrive in two variants, one with all the hi-tech gear and the other without.
However, Sean did confirm that the R3 would arrive in June with "390 performance and a 300 price tag". He is referring to the KTM RC390 and Kawasaki Ninja 300 and Honda CBR300.
The new YZF-R3 is powered by a 321cc parallel-twin with 31kW of power and 27Nm of torque. It's basically a bigger version of the YZF-R25 which was unveiled for Asian markets in May.
The R3 has a tubular steel frame, a wet weight of 169kg, ABS standard with a single 298mm floating front disc and 220mm rear.
Sean wouldn't comment on rumours about an MT-09 adventure bike at EICMA, but did say it would be interesting and mentioned that the Newcastle dealer was customising an MT-09 as a flat tracker.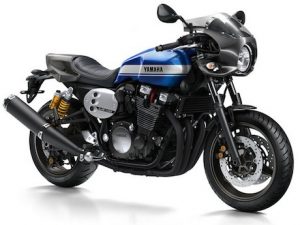 However, he did suggest that the new-style model XJR1300 and Racer variant would be coming, but they would probably not sell the old-style model which Yamaha will continue to build.
"Not at this time, but we are investigating and confident we will eventually get it," he says.
"If we do, we won't continue with the old model. We wouldn't sell the two side by side."
Yamaha has updated the ever-popular XJR1300 with a slim fuel tank, solo-seat, aluminium bodywork, four-into-one black exhaust, shortened sub-frame, tapered aluminium bars, compact headlight and new instruments.
Suspension has been upgraded with an Öhlins rear suspension and DLC coated front fork.
Long-time fans of the bike may not like the modernised look, but it may attract a new breed to the brawny muscle street bike.
The Racer variant comes loaded with carbon bodywork and clip-on bars inspired by Yamaha's collaborations with custom builders such as the Wrenchmonkees and DEUS Ex Machina. It will certainly appeal to a younger audience, although it also has a very '70s feel thanks to that bikini fairing.
Both XJRs are powered by an unchanged DOHC 1250cc engine which is the biggest in-line-four air-cooled engine on the market.
The old XJR1300 has been a "steady seller" and some devotees may rue the loss of this retro model.