Yamaha Motor seems to be branching out from motorcycles and scooters with the addition of a leaning three- and four-wheelers and even a pick-up truck!
On the Japanese manufacturer's stand at the Tokyo Motor Show yesterday was this electric-powered pick-up truck called the Cross Hub Concept.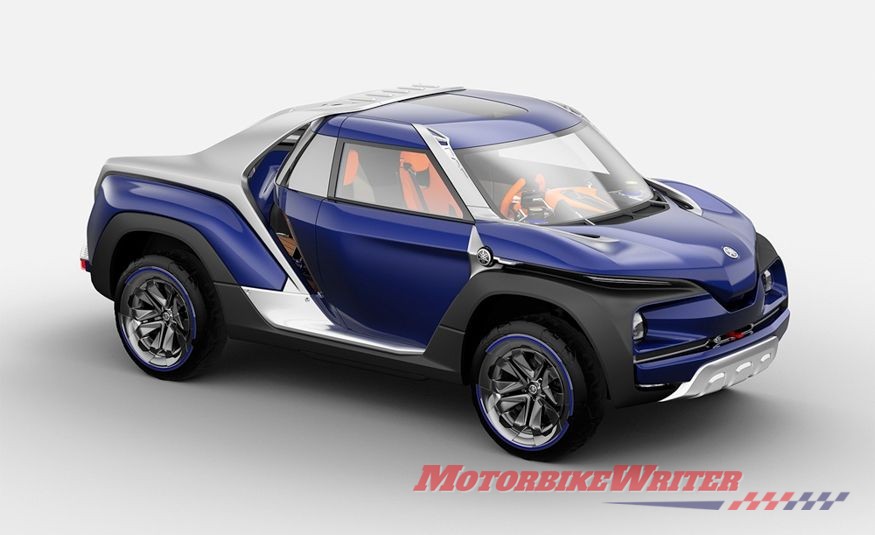 It isn't their first foray into four wheels. They have developed engines for Toyota, the Lexus LFA V10, Ford's SHO V6, Formula One racers. In the early 90s, they also made the 335kW V12 OX99-11 supercar.
In 2013 Yamaha exhibited a prototype 1000cc engine car and an electric-car battery at the Tokyo Motor Show and in 2015, it unveiled the Sports Ride Concept show car.
There is no word from Yamaha on whether the Cross Hub Concept will make it into production.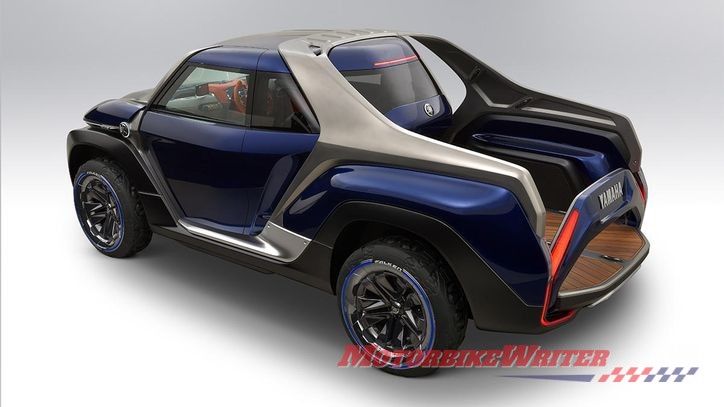 However, Yamaha seems intent on branching out into four wheels as it also showed the MWC-4 concept four-wheeler.
It's a combination of car and motorcycle with conventional car layout, but handlebars instead of a steering wheel and it leans into corners.
It is powered by two electric motors and an internal combustion engine as a range extender.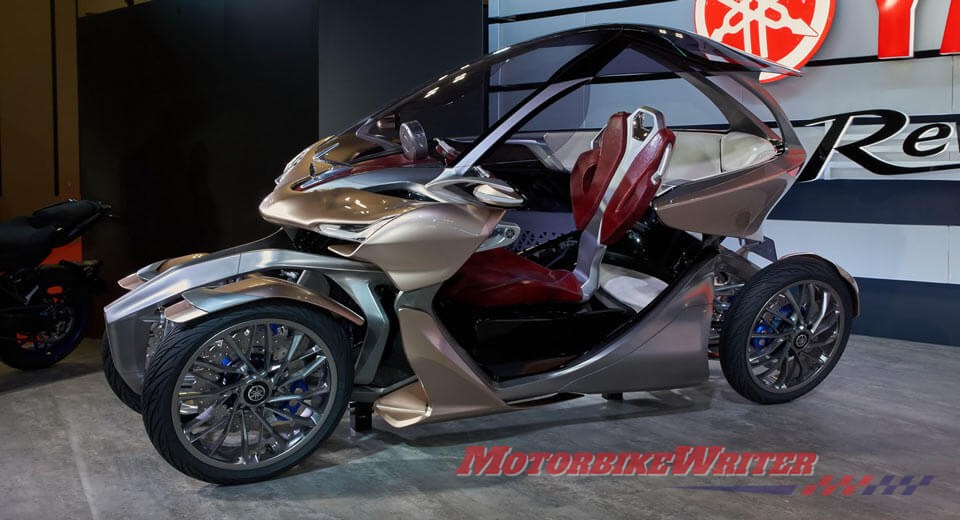 Leaning into the future
Meanwhile, their large-displacement leaning three-wheeled Niken looks like it will make it into production.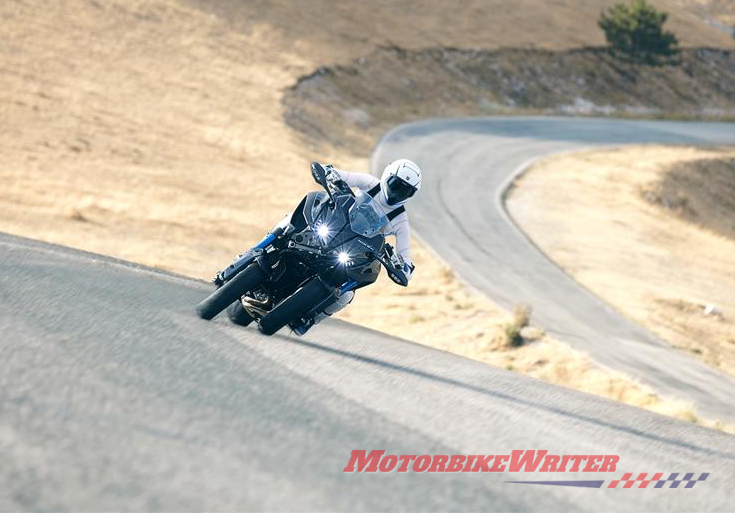 It's also not their first leaning three-wheeler.
In 2014, Yamaha introduced the Tricity leaning scooter powered by a 125cc single-cylinder engine.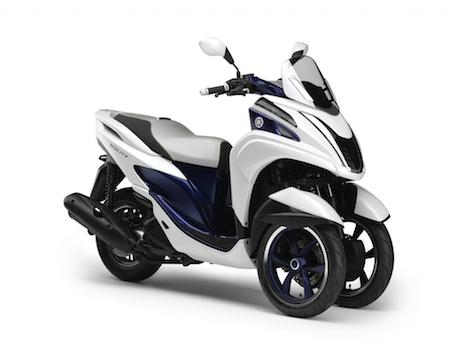 The new Leaning Multi-Wheeler (LMW) is powered by a liquid-cooled in-line three-cylinder engine, but Yamaha has not yet disclosed the capacity.
Last year there were rumours that Yamaha would produce a leaning three-wheeler based on the popular M-09. It was called the MWT-09.
More details on the new leaning three-wheeler will be available at the EICMA motorcycle show in Milan on November 6, 2017.
However, we do know it's quite a big machine standing 2150mm long and 885mm wide.
On the smaller side of things, check out their leaning three-wheeler Tritown scooter-bike!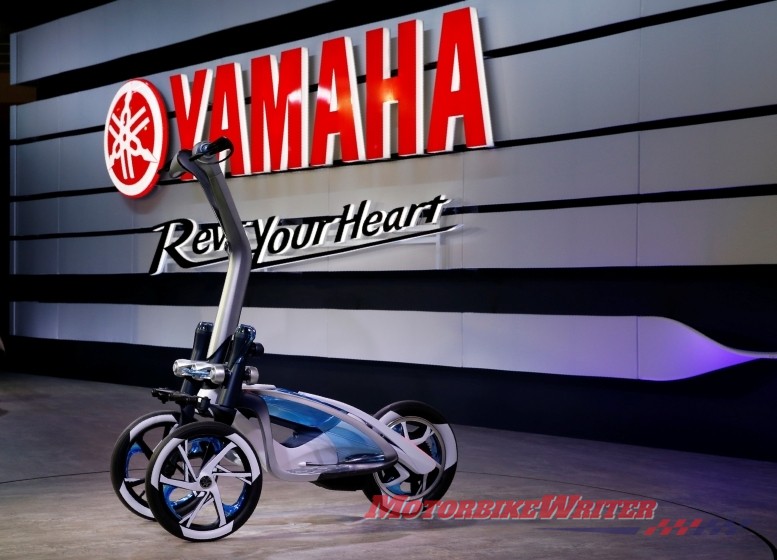 Artificial intelligence
Meanwhile, the company is also branching out into artificial intelligence and robot-ridden motorcycles in recent concepts that were also on show in Tokyo.
These may be a long way off from production, but the company certainly seems intent on a near future with leaning multi-wheeled vehicles and probably even cars and pick-up trucks!