On top of Yamaha celebrating 25 years of their R1 (and commemorating 50 years of the YZ range), the marque has just punted out a new sport touring flagship: The TRACER® 9 GT+. 
From the new Millimeter Wave Radar unit generating Adaptive Cruise Control and radar-linked Unified Brake System to the semi-active floating duties, lean-sensitive rider aids, ride modes, and device connectivity, this baby is packed with extra perks – and Yammie's Motorsports Motorcycle Product Line Manager is pretty happy about it.
"We are excited to mark the return of the much-lauded TRACER 9 to the model lineup in the form of this extremely advanced new 2024 TRACER 9 GT+," enthuses Derek Brooks in Yamaha's press release.
"Already offering an incredibly sporty riding experience with its thrilling 890cc CP3® inline-triple engine, well-sorted lightweight chassis, and semi-active suspension, the new TRACER GT®+ ups the level of capability and comfort significantly with a long list of features that make it equally adept at attacking canyon twisties as it is tackling a multi-state tour."
That "significantly long list" is partially due to the six-axis IMU, which gives data to an engine control unit (ECU) to enable the following: 
Traction Control System (TCS)

Slide Control System (SCS)

front-wheel LIFt control system (LIF)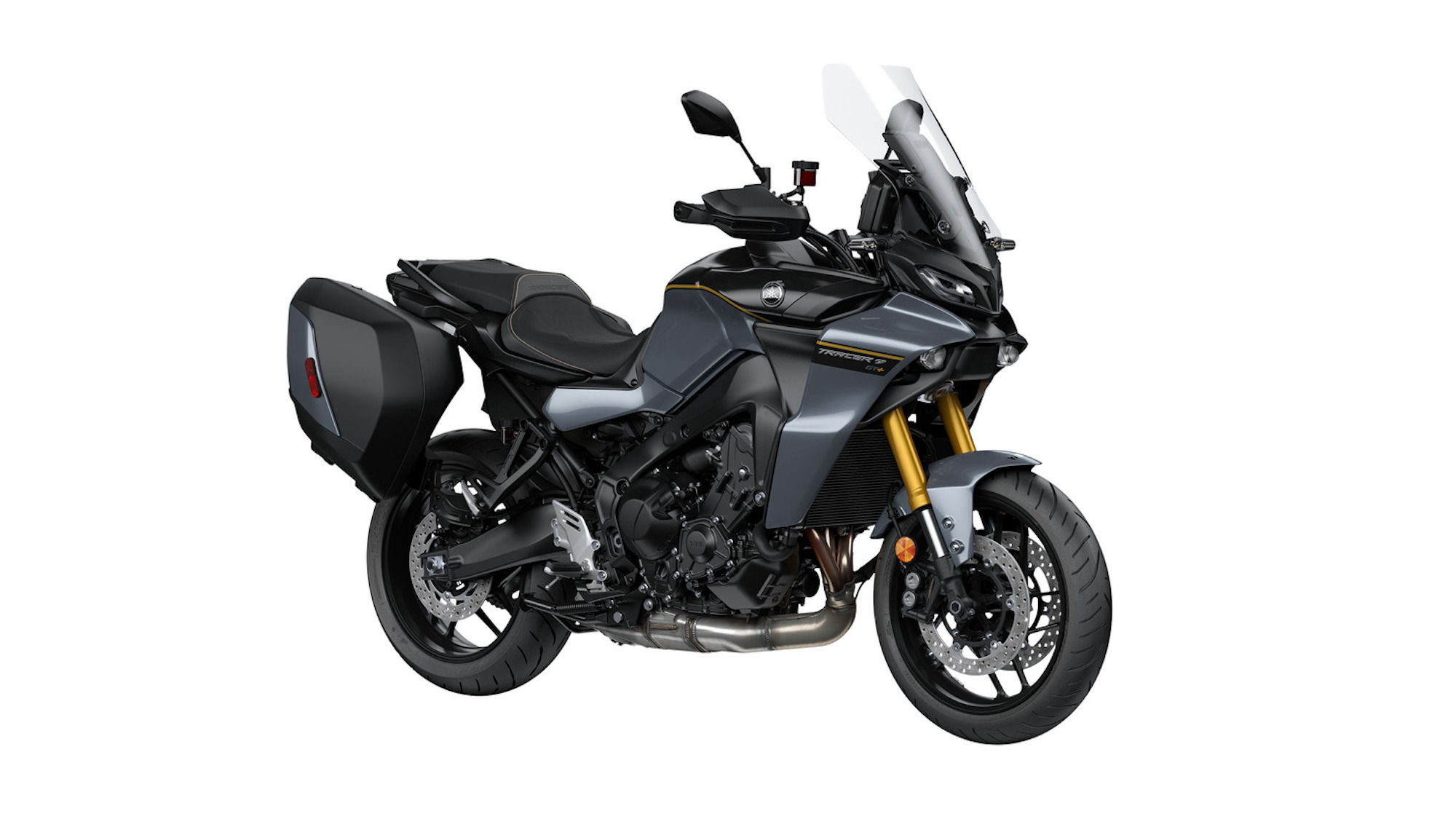 The TRACER also apparently has a Brake Control System that works separately from the ECU, "[modulating] front and rear brake pressure based on data from the IMU as well as the front and rear wheel speed sensors."
The end result?  
A "seamless system" with multiple components that can be turned on or off (or even adjusted to the preferred level of interference). 
Floating duties are carried out by KYB® Actimatic Damper System® (KADS) electronically controlled, semi-active suspension, which works in tandem with the ACC and UBS, as well as a quickshifter. 
Why is this cool?
Well, we're told that shifting up and down with the quickshifter can now happen with the Cruise Control On. Big yay.
As if all that weren't enough, the TRACER® 9 GT+ comes with a 7" TFT (high-luminosity), a USB outlet for smartphone connections, and the additional option to connect wirelessly to the bike via Bluetooth (download the Yamaha MyRide-Link app if you're going to do this, you'll get extra features for free). 
Missing Turn-By-Turn navigation? No problem – download the Garmin® Motorize app, and your bike will be able to have its own system (with a subscription, of course).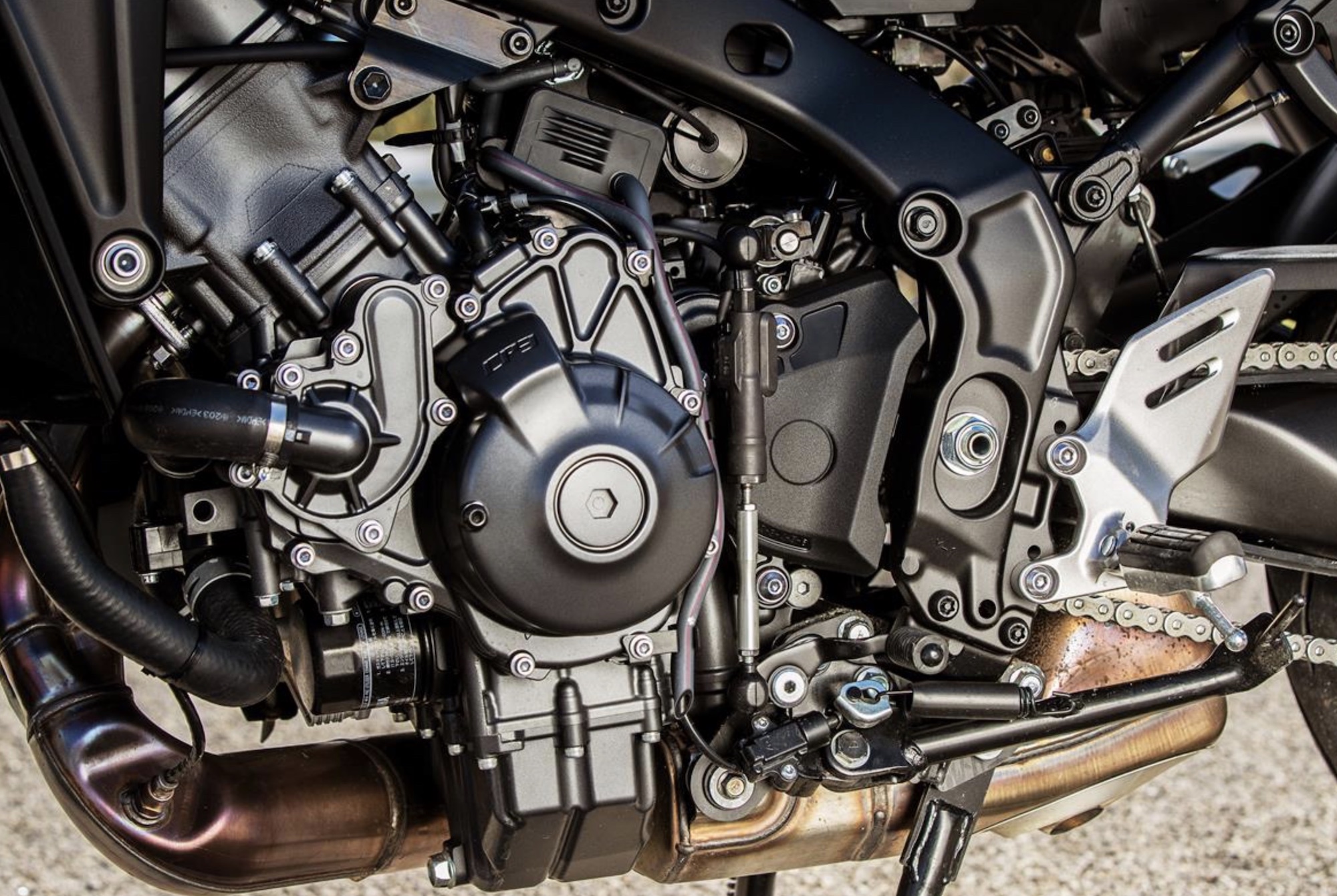 Extra features, both new and returning for the 2024 TRACER 9 GT+:
10-level adjustable windscreen

height-adjustable seat with new padding

adjustable footpegs

10-level heated grips

side case stays with built-in dampers

advanced cornering lights
Expect this machine to hit markets at an MSRP of $16,499 USD. 
What do you think of the 2024 Yamaha TRACER® 9 GT+?
*Media sourced from Yamaha*