American motocross pro Alex Harvill will attempt to break Australian rider Robbie Maddison's Guinness World Record for the longest motorcycle jump.
The 24-year-old has already broken two world records; one for jumping nearly 130m (425 feet) in a dirt-to-dirt leap and the other when he jumped 90m (297 feet) on a ramp-to-dirt stunt.
Robbie's current ramp-to-dirt record is 107m (351 feet), but Alex hopes to go an extra 15m (50 feet) at the Talladega Superspeedway on May 7, 2017.
"I feel great about going to Talladega to do this jump," says Alex.
"Talladega is the biggest and fastest, and it's only fitting that I'm jumping the furthest at that track."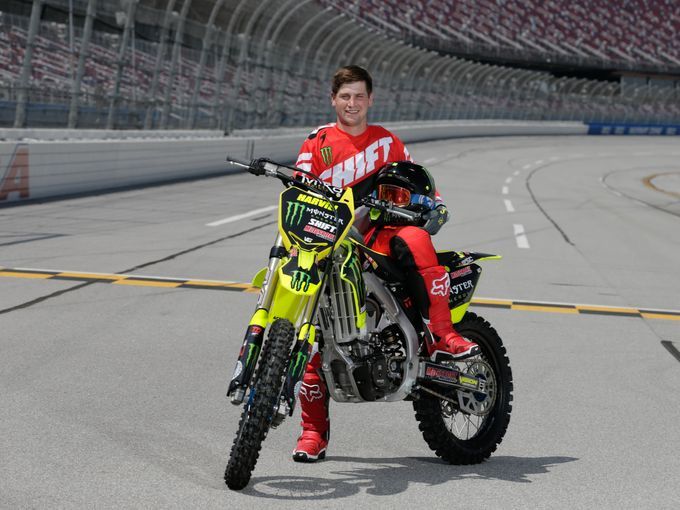 Alex will ride a modified Suzuki RM-Z450 motocross bike down a 300m (1000 foot) runway, launching off a 27m (88 foot) ramp at almost 170km/h (105mph) traveling 122m (400 feet) and then precision landing on a narrow 9m-wide (30 foot) ramp on the other side. 
Interestingly, Alex comes from Ephrata Washington where famous stunt rider Evel Knievel made his first of many death-defying leaps.