Apart from being considered dangerous by motorcycle riders, wire rope barriers are also unfair and discriminate against motorcycle and scooters riders, says an Australian university road safety professor.
The professor who wishes to remain anonymous points out that WRBs are officially acknowledged as posing more danger to riders and therefore discriminate against them.
Many riders refer to WRBs as "people slicers" and "cheese graters".
The professor says WRBs also do not address the "Towards Zero" policy because it excludes one road user group, albeit a minority.
He says road safety initiatives should be addressed to all road users, not the majority.
His comments have been endorsed by Victorian Motorcycle Council chair Peter Baulch whose state is one of the most prolific in its use of WRBs.
WRBs discriminate
The professor gave two excellent analogies of how WRBs discriminate against riders:
Accessibility: If you build a building it should be accessible to all user groups. Now, if we use the road groups' arguments, stairs are a healthy option for the majority of the building user group so there is no need to install elevators. Could you imagine the trouble they would get into in today's society if they were to follow this approach? But this is the approach they take with crash barrier installation.
Occupational health and safety: If you have a piece of equipment then you need to make sure it is safe for all to use. This requires the installation of guarding to protect the user. Imagine a work safety assessment of a piece of equipment where a person had lost their hand! The owner of the equipment says to the government work safety assessor: "It is okay, we are not liable because we installed guarding that protected 96% of the users. This user fell outside the scope that we allowed for but their injuries are okay because the machine was guarded for almost all of the users." I will leave the outcomes of the law suit to your own imagination.
Safety for all road users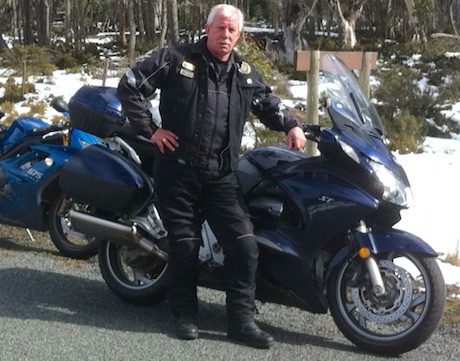 Peter says he will use two of the professor's analogies in the VMC's fight against the barriers.
He points out that some European countries are no longer installing WRBs, others are removing previously installed WRBs the Northern Ireland Department for Infrastructure recently acknowledged that "wire rope and steel post type crash barriers are hazardous to motorcyclists' safety in a collision".
"We now have the situation … providing a clear acknowledgement that WRBs do actually present a dangerous hazard to motorcyclists, where in fact, such a hazard did not previously exist," Peter says.
Therefore, WRBs discriminate against a portion of road users who are endangered by their installation.
He points out that the representative bodies on the panels that advise the Roads Minister and VicRoads, including VicPol, TAC, VicRoads, DoJ, Ministers Office, agreed the following:
On the topic of road safety, there are two key principles. The primary one is that road safety is a shared responsibility amongst all road users. The other principle is that the road safety of one road user group should not come at the expense of the safety of another road user group.