A rider who clipped an unbroken white line at the end of a painted traffic island on the Centenary Motorway, Brisbane, has had his fine upheld in court.
Tristan Holland claims it is hypocritical for Queensland Police to fine him while not fining the driver whose car he it when it performed an illegal u-turn across double white lines.
He claims he didn't touch the white line and challenged the matter in court.
Police relied on blurry photographic evidence from a body cam taken about 90m from the scene.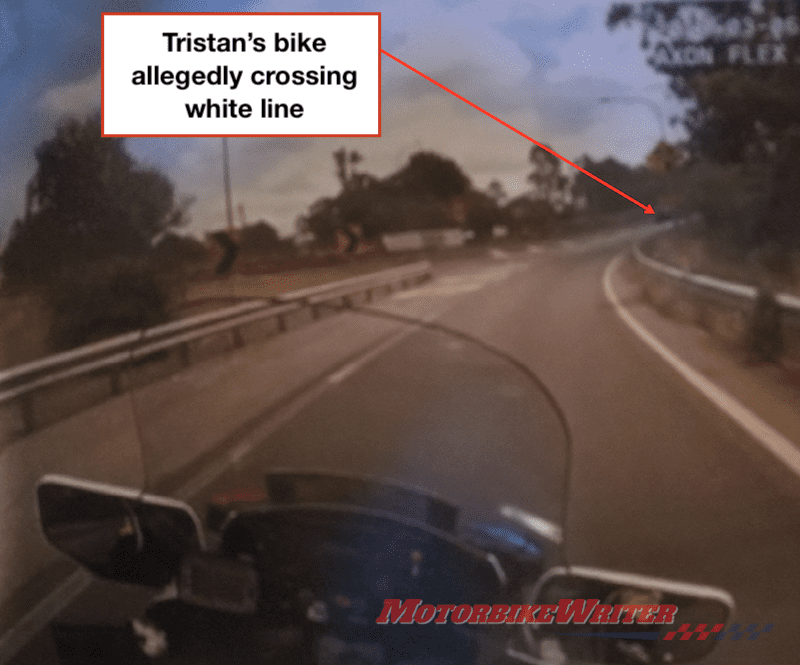 Tristan says the fine was upheld in court last week.
"The magistrate stated that if it was on the basis of the video footage alone it would have been thrown out," he says.
"When I mentioned safety during cross examining the QPS officer I was shut down as it was deemed not relevant.
"At the end of the day the officer stated that that intersection is notorious for this offence to occur so ergo the offence was deemed to have happened even though his line of sight at distance (90m) was impaired."
White line hypocrisy
Meanwhile, Tristan says a driver who caused him to crash his motorcycle into their car after dangerously crossing a painted traffic island has not been fined by police.
"This morning I had a car do an illegal u-turn off a 'turn left with care' slip road right in front of me leaving me with nowhere to go," says Tristan who was "battered and bruised".
His 2016 Suzuki Hayabusa was damaged, but still rideable.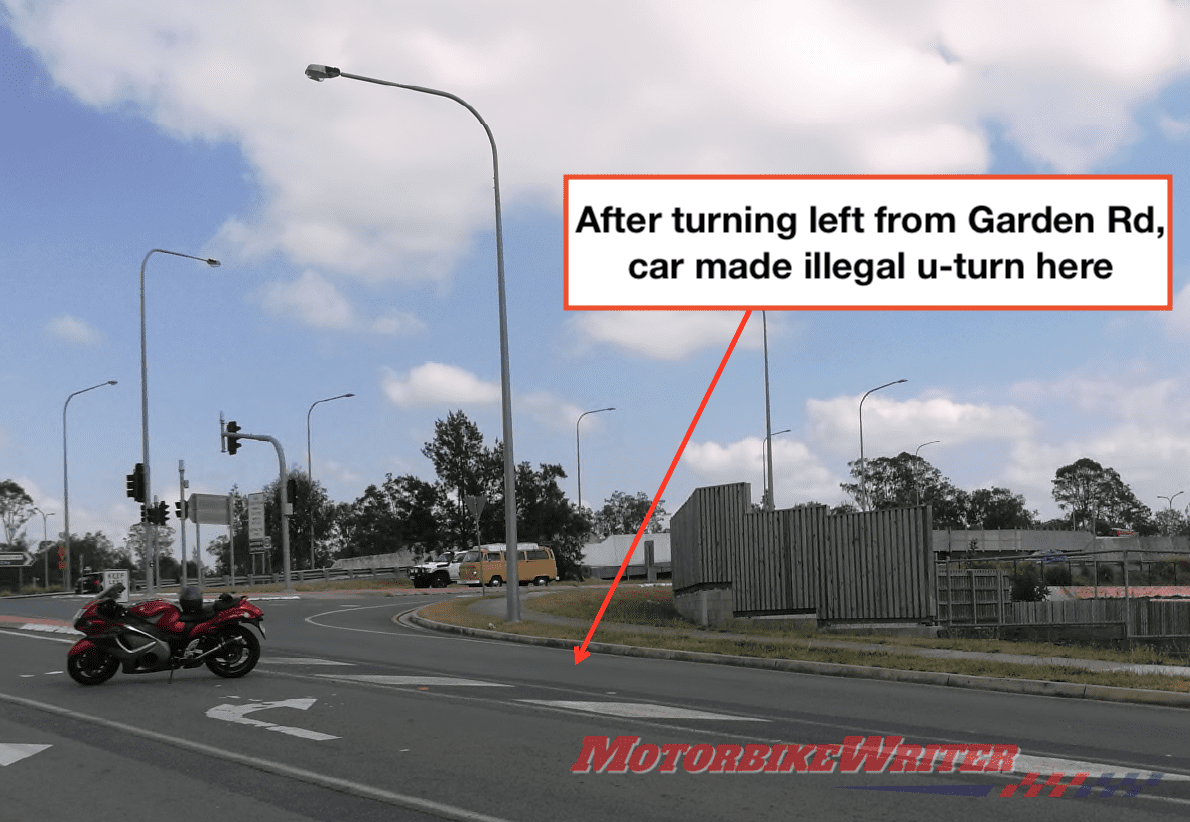 He reported the crash to Police Link, but says it was deemed a "non-reportable traffic incident" because no one was taken away in an ambulance.
"That means the QPS will not investigate nor issue any infringement notice to the driver," Tristan says.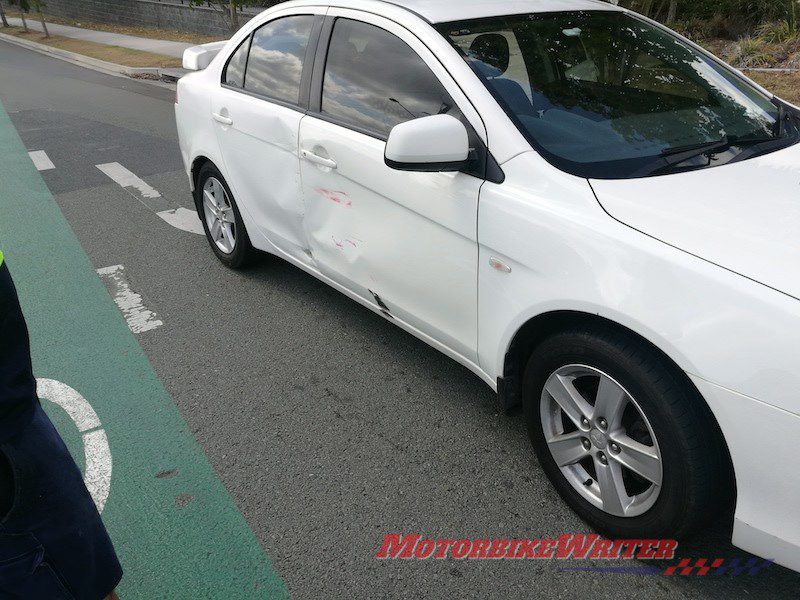 "There is no doubt the crash occurred because of the damage to the car's door and my bike, plus the driver admitted fault to his insurance company.
"So why no infringement notice?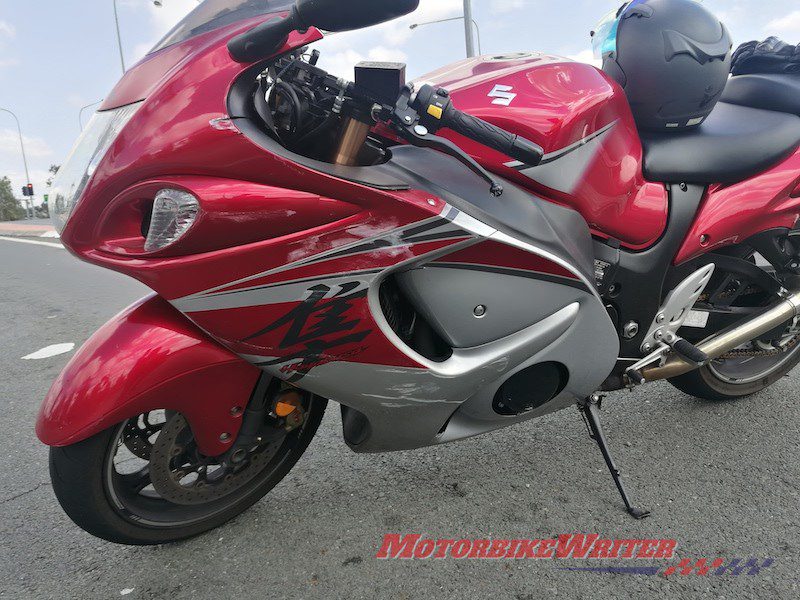 "I find it interesting that QPS will not investigate this, but will hound drivers/riders for allegedly crossing a solid white line based on questionable video footage from 90m away.
"So if you break the law, cause an accident, provided no one is injured, then you don't loose any demerit points.
"But, if you break the law, hurt no one and police have video footage you are treated like a criminal.
"On the plus side, the driver has accepted liability for repairs. I will have to wait until 2020 to see if they accept liability for CTP insurance."