If you've ever thought of turning your bike into stunt machine, MV Agusta has a good example of what might be required.
The Italian company enlists French stunt rider Thibaut Nogues to ride two special bikes in live shows in motorcycle exhibitions and fairs around Europe.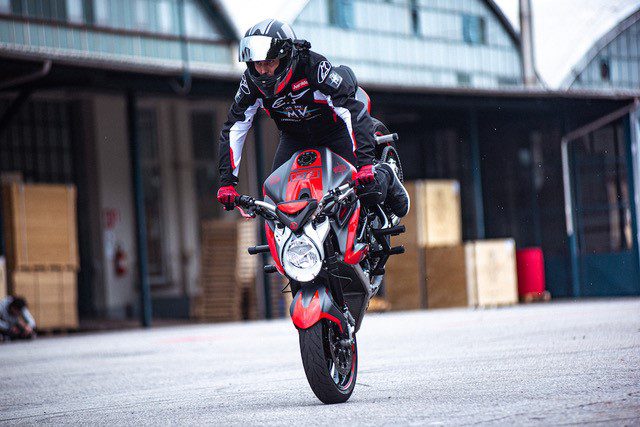 They are a Freestyle Division Edition Brutale 800 RR and F3 800 in black grey and red.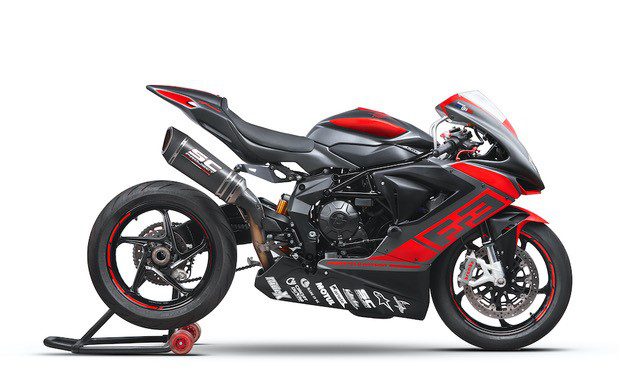 The bikes' special components include a steel protective crash cage, nylon crash inserts, a unique "non-slip" stand-up wheelie seat, a RAW SC-Project titanium exhaust, machined wheels, a reinforced rear swingarm developed and constructed in CRC, a hand-crafted oversize aluminium radiator, different final ratio and chain guards.
Additional components include a dedicated ECU map, full Öhlins suspension as well as an STM clutch for drifting performance.
The final touches include front fork triple-clamps with a different offset, a rear brake lever on the handlebar, additional rear brake calipers and a special rear brake pedal. Completing the modifications are the CNC machined passenger pegs.
Younger audience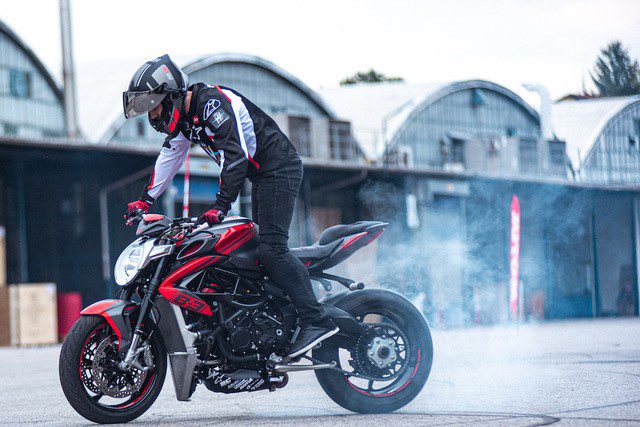 Thibaut helps MV reach out to a new and younger audience than the traditional mature-aged buyer.
MV boss Timur Sardarov says Thibaut's stunts have "contributed to raising the awareness of our brand among younger riders worldwide".
Thibaut has a very active social media account where he posts his adrenaline-packed videos that attract hundreds of thousands of views in more than 55 countries, plus 1.5 million web contacts each month.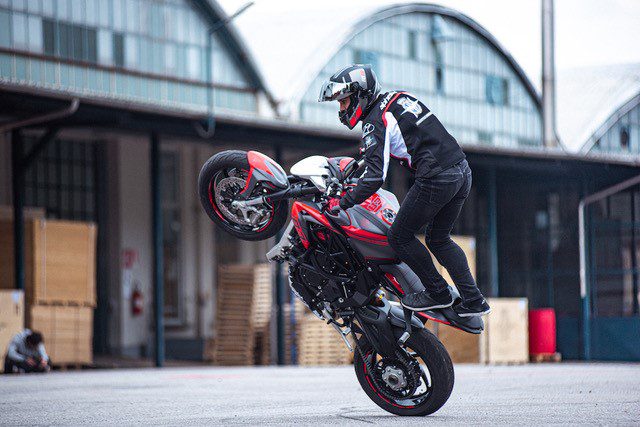 He participated in more than 20 events last year for the MV Agusta Freestyle Team, ranging from MotoGP and Superbike rounds, to the opening of new showrooms, Stunt and  Drift competitions, and fairs and exhibitions.
"I've been a Freestyle rider for 10 years, and I worked hard at developing and expressing an individual, classy riding style," Thibaut says.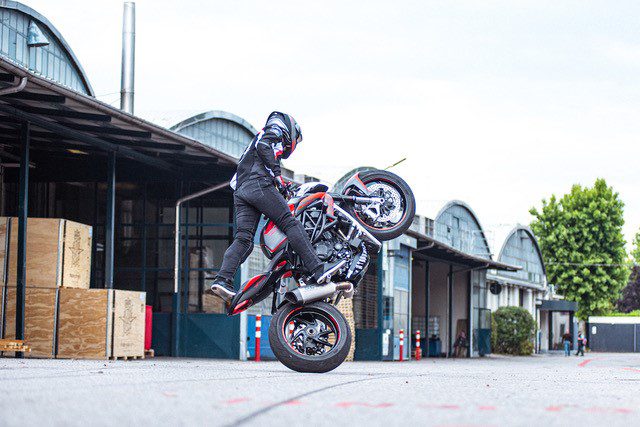 "I think it made a difference. Being a freestyle rider for MV Agusta gives me the opportunity to fully realize this aspiration. It's like a dream."