The latest ambassador for Covergirl Cosmetics is American pro racer Shelina Moreda who claims she races with make-up on.
It's great to see a female motorcycle racer getting some attention!
In announcing her new role with Covergirl, Shelina says her make-up sets her apart from the guys on the grid.
"All you can see are my eyes peering out of my helmet," she says.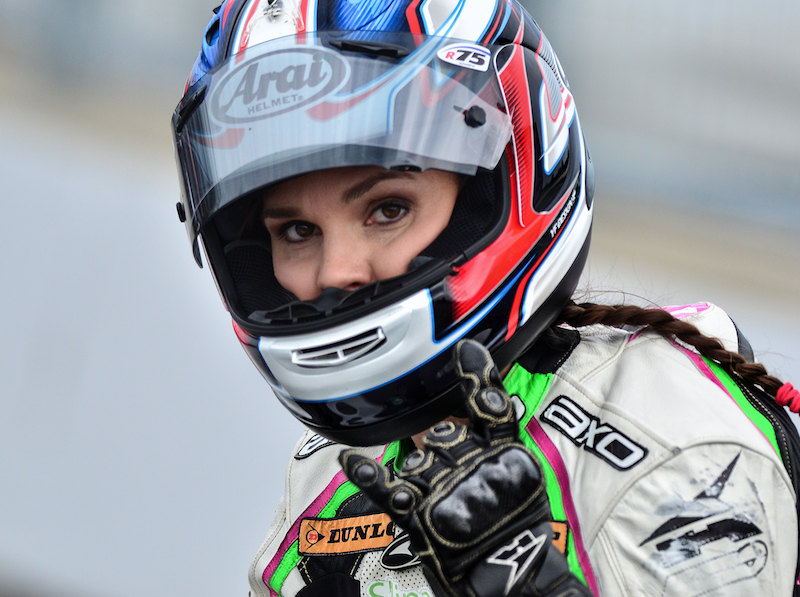 "Having my makeup on makes me feel pretty. More importantly, it makes me feel strong, and confident.
"As a female athlete who competes in the male-dominated world of racing, I'm proud and stoked to represent a brand who allows me to stand up and say that it is powerful to feel pretty."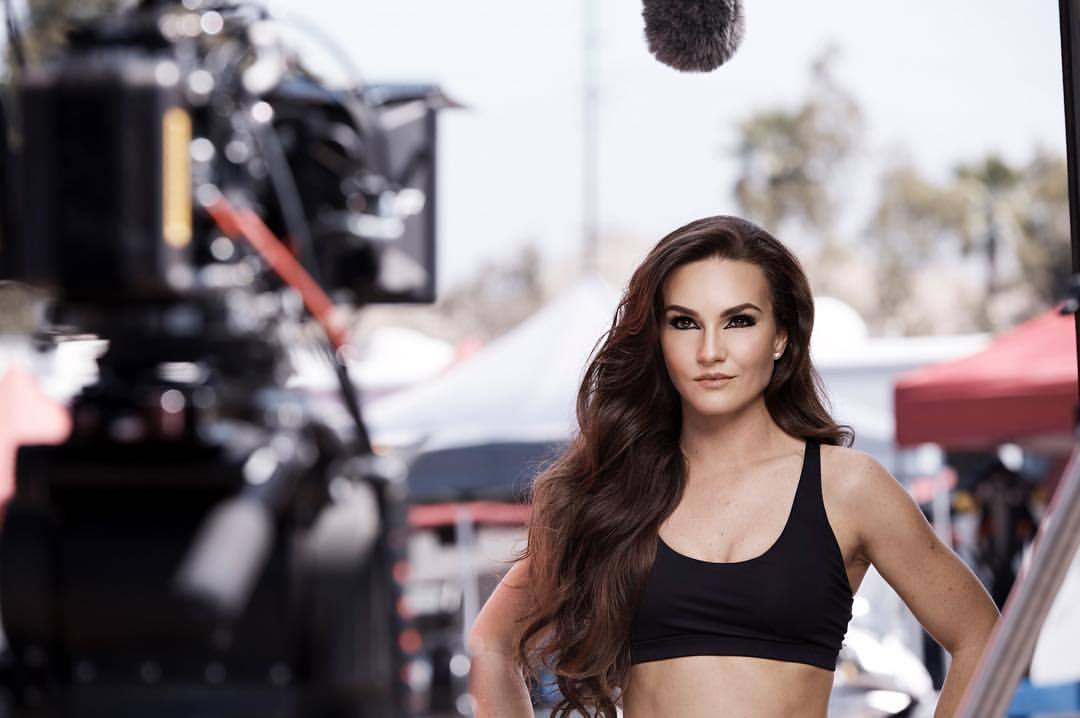 Shelina is not only pretty, but also a pretty good professional racer in the USA, China, Qatar, Japan, and Europe.
She is the first female to race a motorcycle at Indianapolis Motor Speedway, was part of the first female team to complete a Suzuka endurance race and the first female to race the Zhuhai International Circuit in China.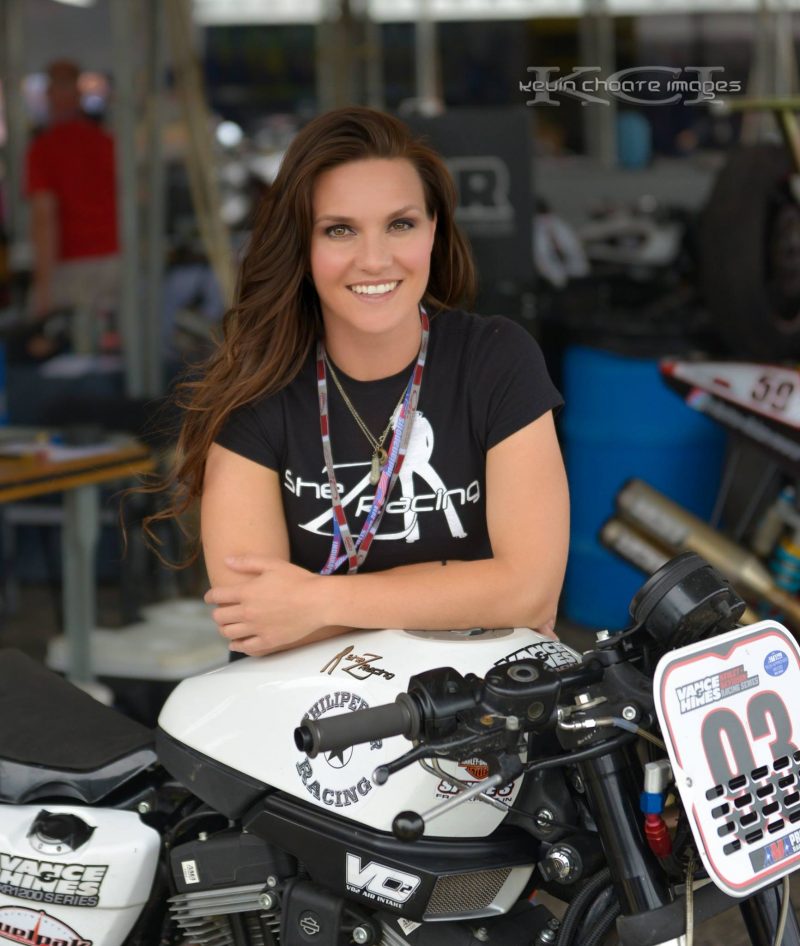 Cosmetics cause concern
However, her comments about cosmetics raise safety concerns about wearing make-up when you are riding.
We have experienced problems with sunscreen dribbling into our eyes when we started to sweat, so what happens with make-up, especially eyeliner and mascara?
Apparently there is make-up that won't dribble when you sweat, but does it prevent the natural sweating process?
Mrs MBW doesn't wear make-up when riding as she says it gets on the liner of her helmet. That will reduce the life of the lining and therefore the crash integrity of the helmet.
Click here to find out when you should replace your helmet.
Aussie racers comments
We also asked a couple of Aussie female racers what they thought about wearing cosmetics; Australian Superbike Championship rider Di Jones and former Canadian ice-racing and enduro champion Leigh Hutton.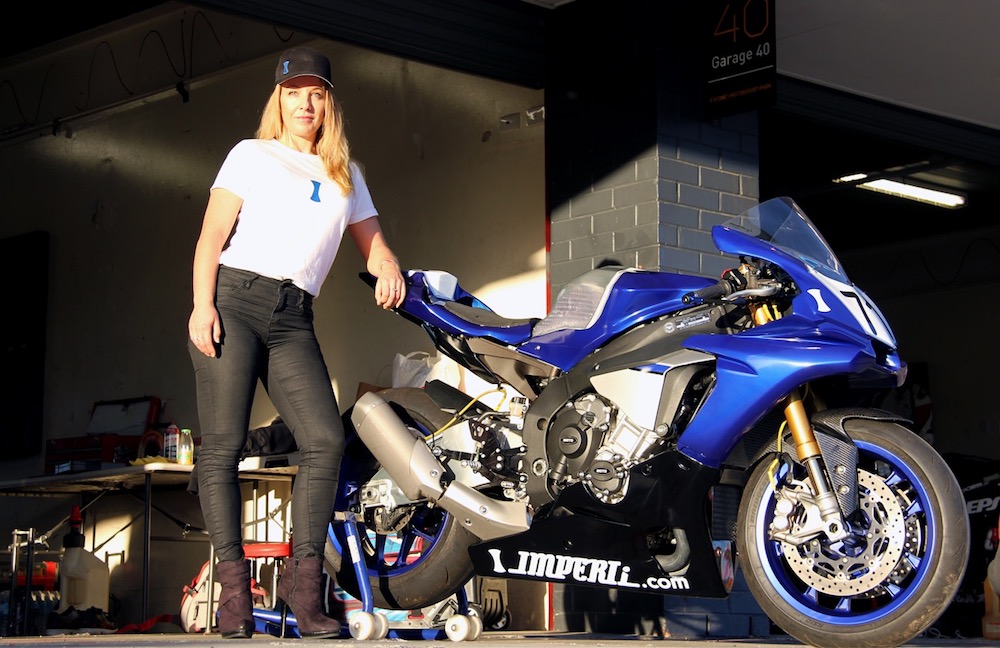 "I'm not a fan of wearing foundation so I couldn't imagine wearing it while racing," she says.
"Yuck! Not only would it sweat off, it would make a mess of the inside of the helmet.
"I guess being a model she (Shelina) has to wear it, but I tend to go racing for racing's sake so never really worry about how I look."
Leigh agrees that riding is no place for cosmetics.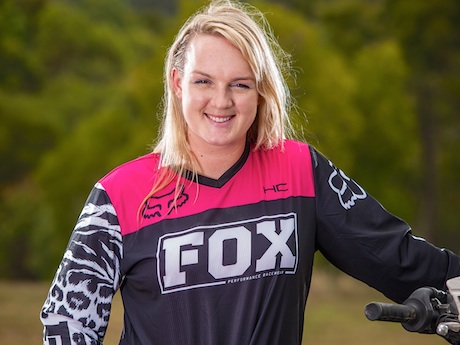 "I don't know how you could or WHY you would wear make-up when racing!" she says.
"Would definitely run into your eyes, sting, clog your pores etc. Could actually be dangerous!
"I never wore make-up when riding and imagine the 'guys' would take a female rider less seriously/pay her out if she did."
What do you think about wearing cosmetics while riding? Leave your comments below.