Australian motorcycle journalist Rennie Scaysbrook has posted a video of his record run at the recent Pikes Peak International Hillclimb in Colorado.
The event was marred by the death of four-time winner Carlin Dunne on the last turn while riding the Ducati Streetfighter V4 prototype. He was on his way to victory and a record run.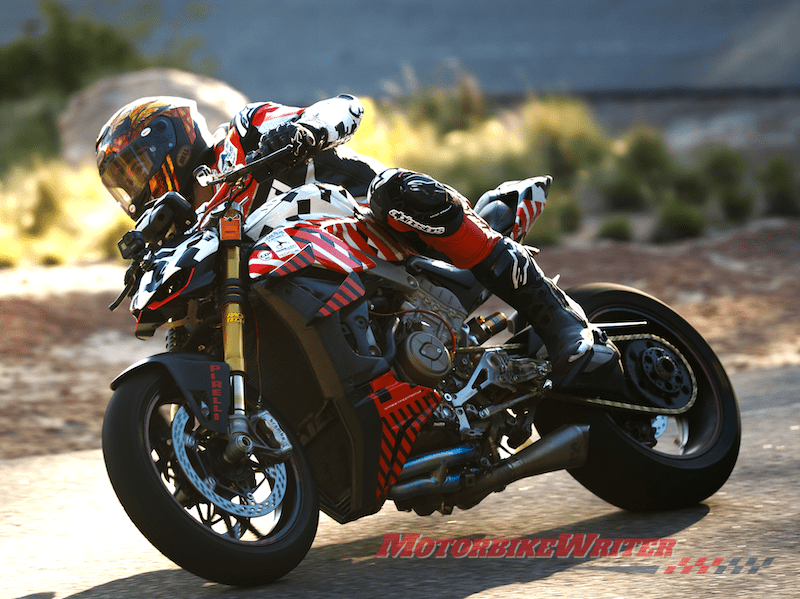 The Pikes Peak International Hillclimb organising committee is now considering the future of the motorcycle category in the event in the wake of two other motorcycle fatalities in 2014-15 and the fourth rider death in the event's history.
The event has run since 1916, but motorcycles did not race for 10 years from 1977-79 and 1983-90.
Organisers are investigating whether a series of bumps in the last corner caused Carlin's bike to high-side.
Rennie's record run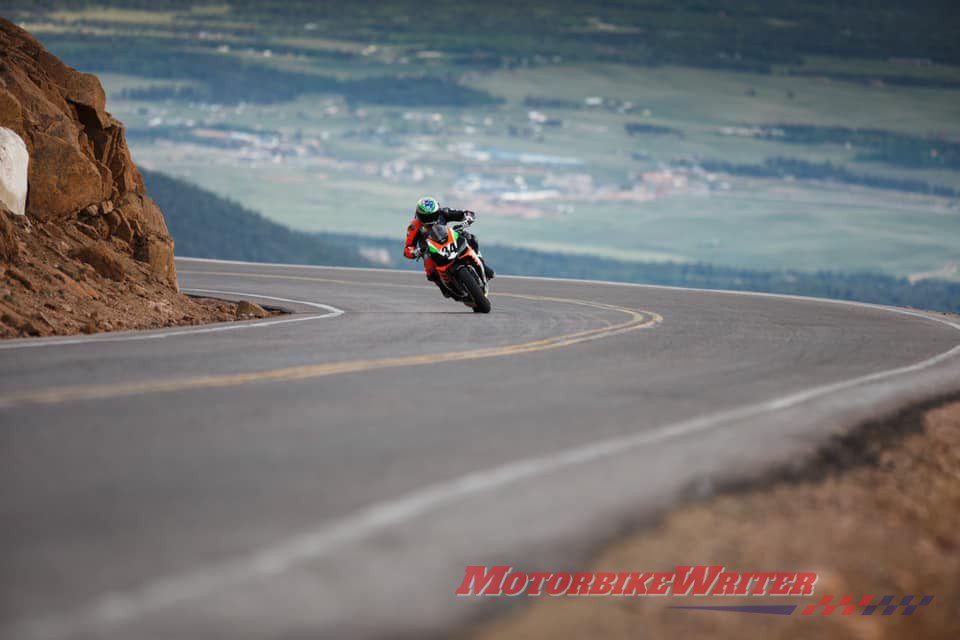 Carlin's sad fatality does not take away from Rennie's victory and record run in the heavy motorcycle class.
The Australian, who is now working in America at Cycle News, set a record time of 9:44.963 riding a 2018 Aprilia Tuono V4 1100. He smashed the record by five seconds.
The Tuono was in "nearly showroom stock" condition.
Rennie says he would like to dedicate his record-run video to the memory of the late Carlin Dunne. 
"This was a man who helped me to no end as a mentor in my rookie year, went head-to-head with me and came out on top in 2018, and was on course to smash the lap record again this year until fate struck," Rennie says.
"I'm honoured to have shared this race with him, and thanks to Aprilia for such an amazing team."
Pikes Peak International Hillclimb started a GoFundMe page on 4 July 2019 to raise money to pay for Carlin's funeral this month in Santa Barbara. Within hours it had raised about $US20,000 and is now almost 10 times that.
Meanwhile Ducati has announced that n umber five of the 500 limited-edition Panigale V4 25° Anniversario 916 motorbikes will be auctioned, with proceeds going to a fund raising effort in memory of Carlin Dunne.