If there's one bad thing about a motorcycle, it's the lack of storage. You can always supplement with a backpack, but it's nice to have some kind of storage system on your actual bike. That's where saddlebags, tank bags, tail bags, and other types of motorcycle-specific luggage come into play. 
Personally, I prefer the placement of saddlebags over the other types of motorcycle luggage out there. They just make sense, and even small ones give you a decent amount of space to put some equipment essentials, like tools, a tire patch kit, or a first aid kit—all of which are things you should take with you every time you ride. 
Recently I was contacted by Viking Bags to review the company's Sportster Swing Arm Bag. I was intrigued, but I don't own a Harley Sportster. The representative told me that didn't matter too much as long as I had a cruiser motorcycle. He said I should be able to make it work. 
What Is It?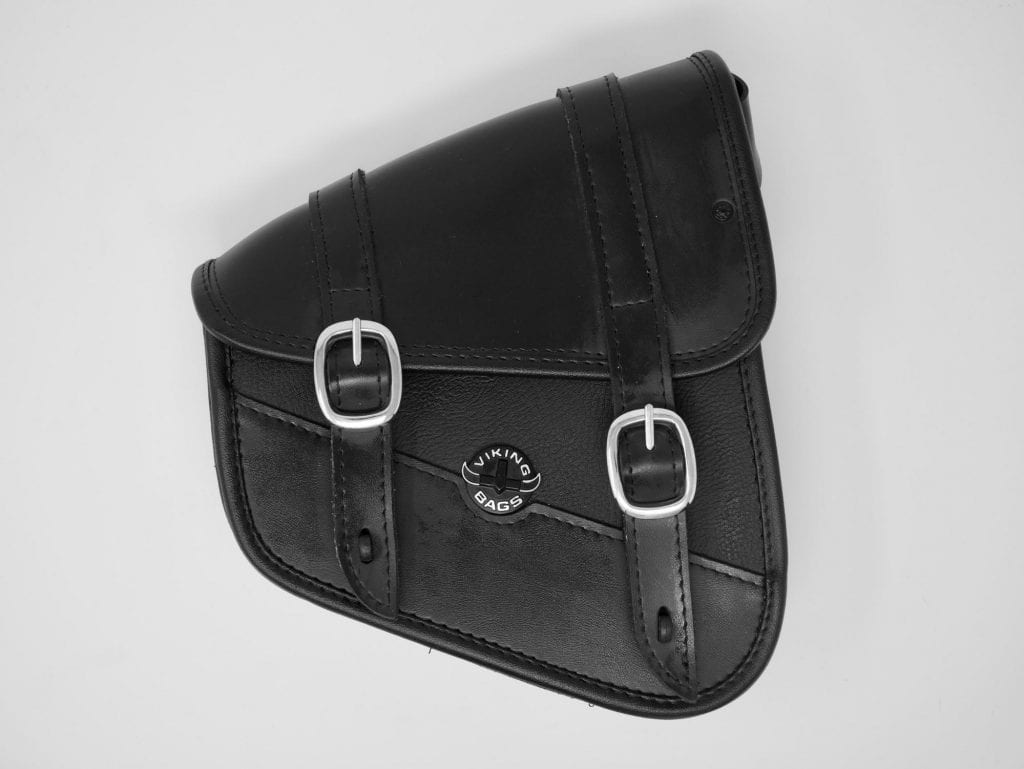 The Sportster Swing Arm Bag from Viking Bags works kind of like a saddlebag but it attaches to the motorcycle in a different way than typical saddlebags do. Many saddlebags go over or under the rear seat and hang to either side of the rear wheel. 
Designed for the Harley Sportster, the Viking Bags product is actually designed to attach to the swingarm of the bike with some straps at the back of the bag. From there, you have a handy place to store smaller items. 
It's also important to note that this bag is side specific. The bag I reviewed was designed for the left side of the motorcycle. I could have mounted it to the right side, but it would have looked weird. Keep that in mind when considering this bag.
The Bag's Specs & Features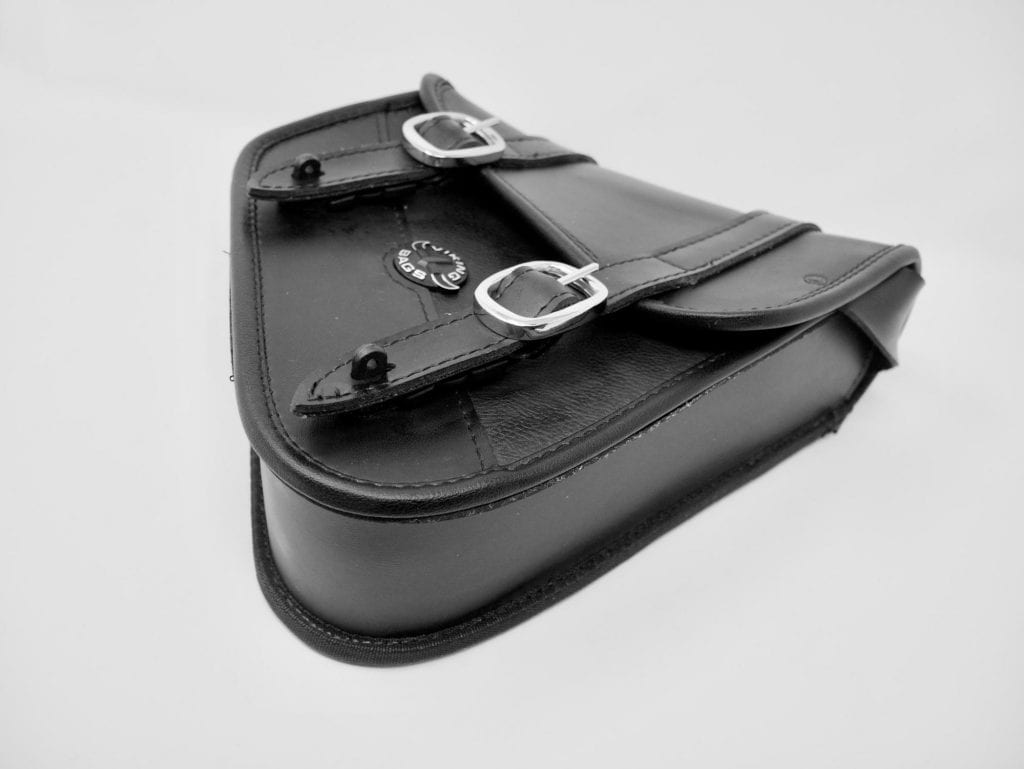 The bag features leather construction with a plastic framework to help the bag keep its shape as the leather ages. The back of the bag—the part that faces the motorcycle's wheel features an ABS plastic that's about as thick as the leather on the bag.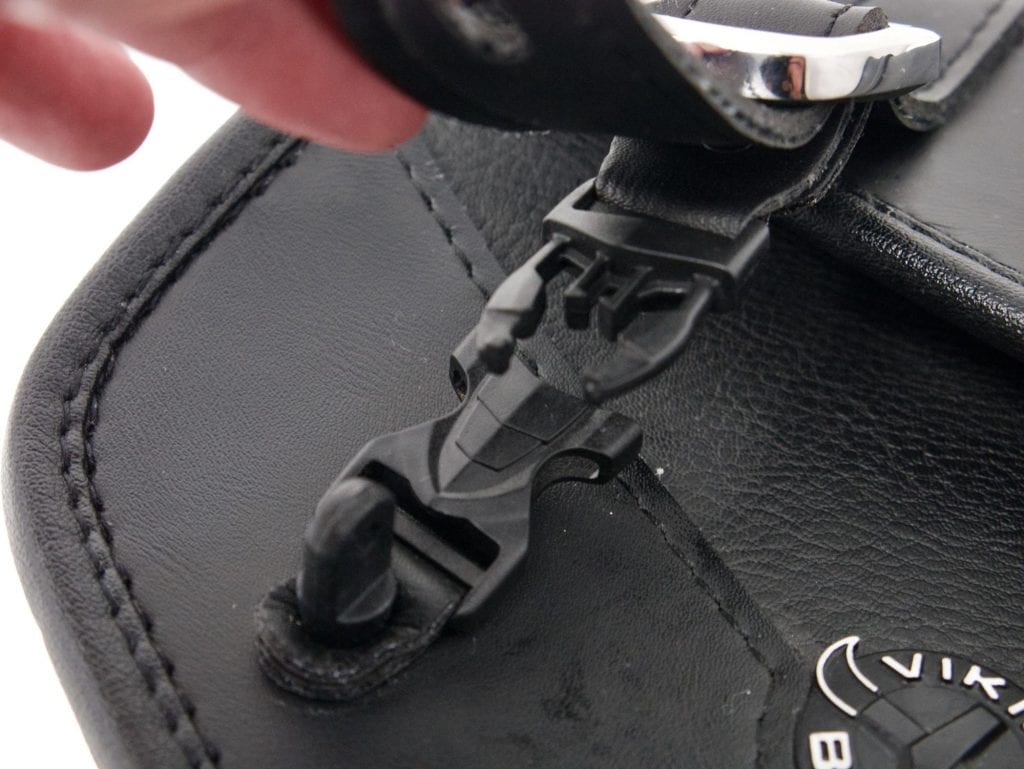 The dimensions of the bag are 10.5-inches long at its longest point, 9 inches high at its highest point and 3 inches wide. It's not a very big bag, so if you're thinking of an overnight bag, then you'd better keep looking. 
Additional features include some stainless steel buckles on the leather straps and a quick-release system that uses hidden plastic buckles. The leather straps also have a hole that goes over a little notch to ensure they stay securely strapped down. The notch has a hole in it so that you could add a little padlock if you want.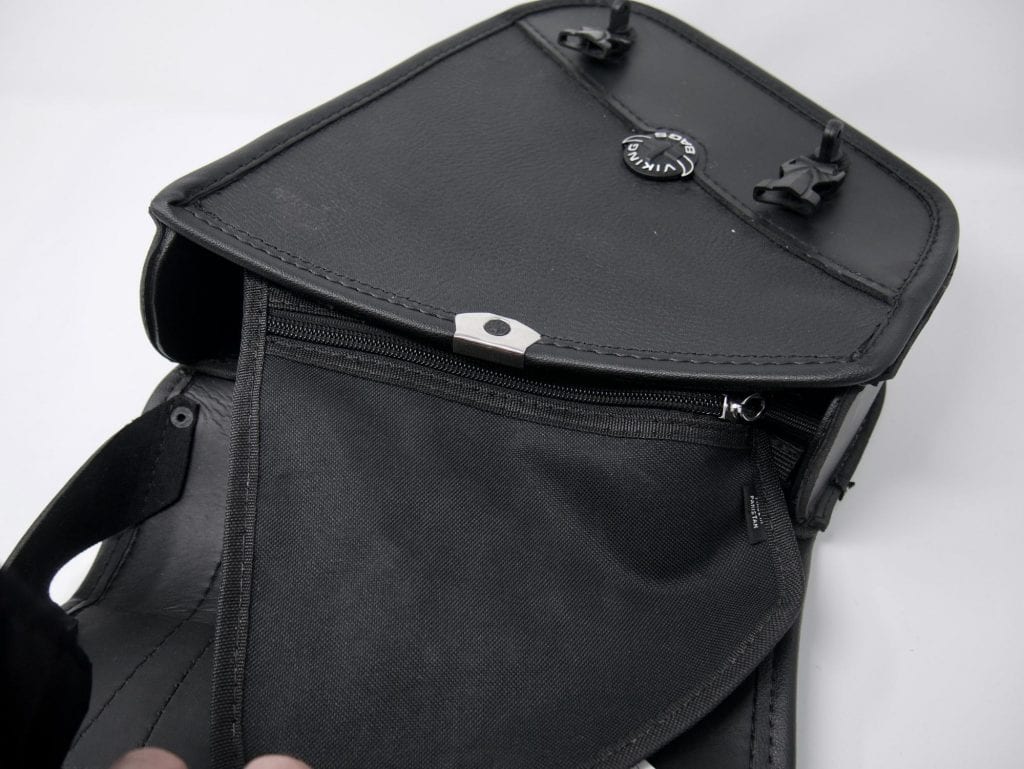 Inside, it's a super basic bag. There's an open space big enough for tools, a first aid kit or other essentials. There's also a small zippered pouch perfect for insurance documents, vehicle registration stuff, and maybe your cell phone. 
There are three straps on the back of the bag that allow you to attach it to your bike. The straps are adjustable and there's way more adjustment then you'll likely need. 
The Bag's Quality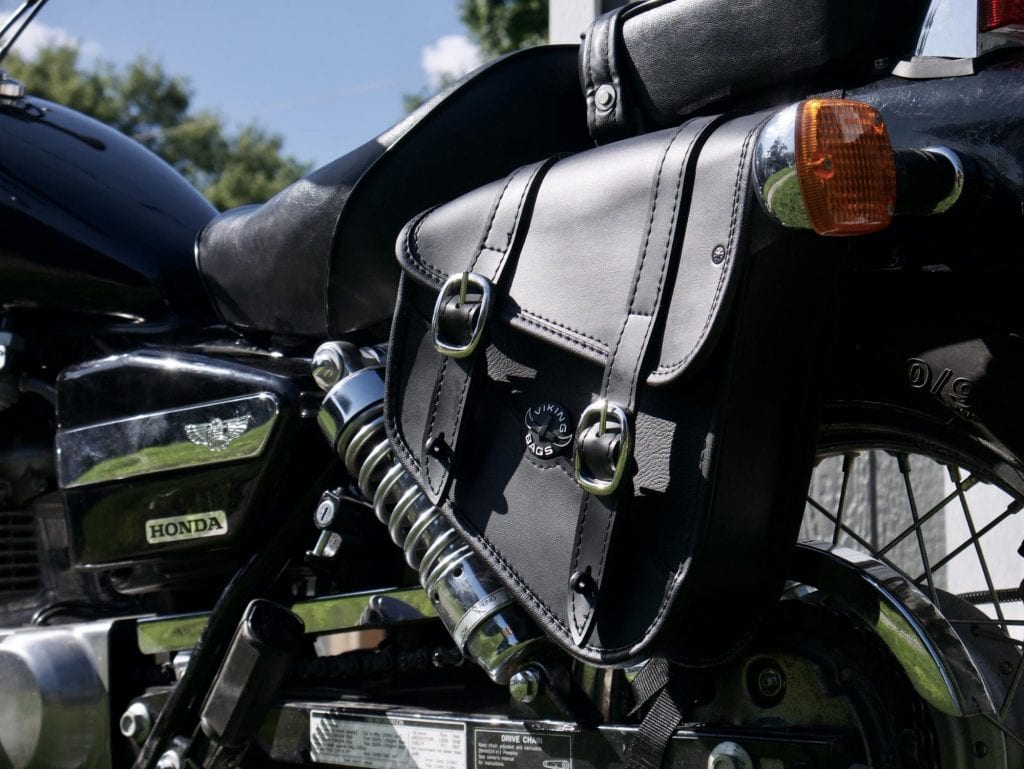 The small Sportster Swing Arm Bag feels like it's high quality. The leather feels thick and is smooth. I could see that smooth surface getting pretty torn up over time, but the thicker leather should hold up well enough. 
Also, with the plastic reinforcements on the inside, the bag would still hold its shape and keep whatever you had stuffed in there relatively safe. 
Viking Bags isn't quite as well-known as some of the other luggage companies out there, and I'll be honest, I had my hopes set pretty low for this bag. It actually impressed me with how tough it felt. Everything from the buckles to the stitching was well done. I can't speak to longevity, but I would expect this bag to hold up well. 
Installation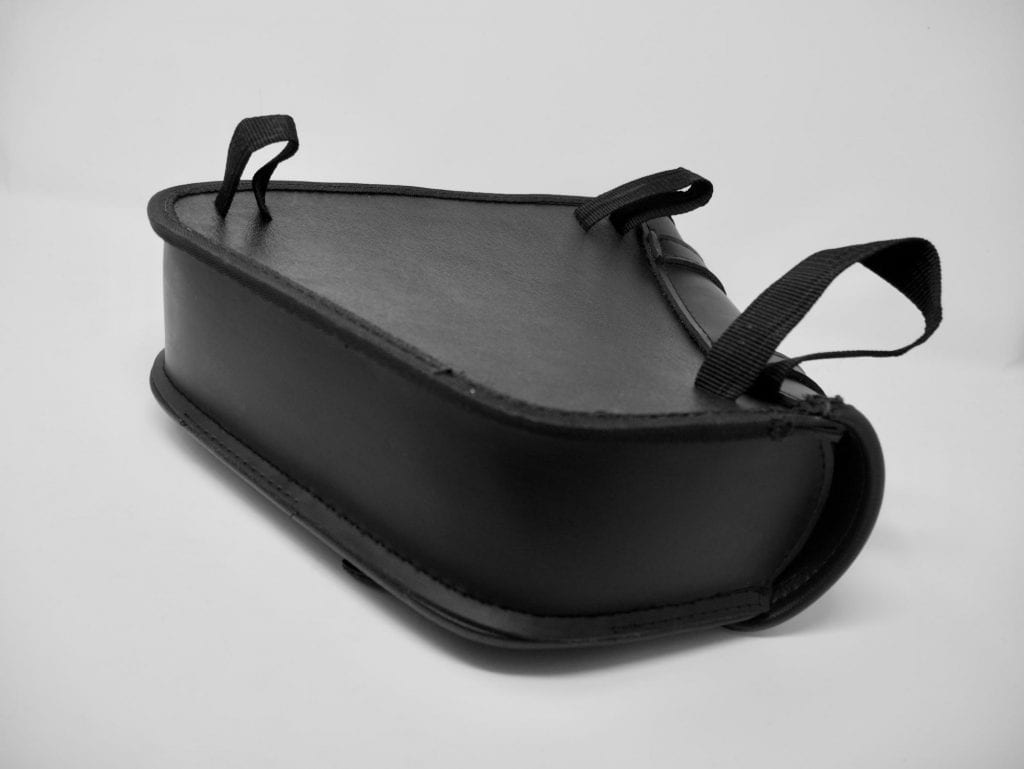 This is where I had some issues. Viking Bags' rep told me I would be able to install the bag on any cruiser motorcycle. Well, that's not the case. The bag would strap right on a Harley Sportster with no problem, I suspect, but the only cruiser motorcycle I own—a 2006 Honda Rebel 250—doesn't work so well. 
Still, I was able to make it work. Because the straps that you use to install the bag on your bike are so long, you have plenty of space to work with. I was able to connect two of the straps under the pillion seat of the bike and use the third to anchor the bag to the swingarm. 
Does It Work?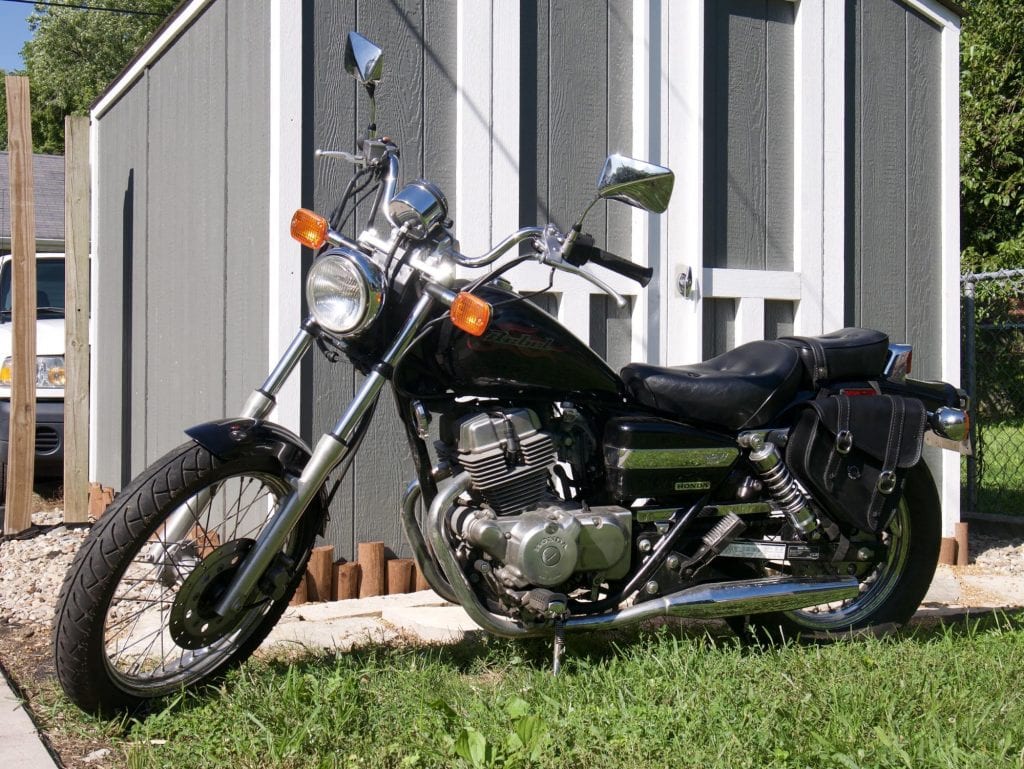 In short, yes. The Viking Bags Sportster Swingarm Bag is a good little bag for the essentials you should always carry with you when you ride. Is it perfect? No.
If you don't own a Harley Sportster motorcycle. I would not buy this bag. The rep who told me it would work on any cruiser was only half right. I was able to make it work, but it took a little finagling on my end.
Then we get to price. The bag comes with a price tag of around $100. That's not outrageous for a good piece of motorcycle luggage, but there are other, larger bags out there for less money. They might not be as well-made, though. 
Final Thoughts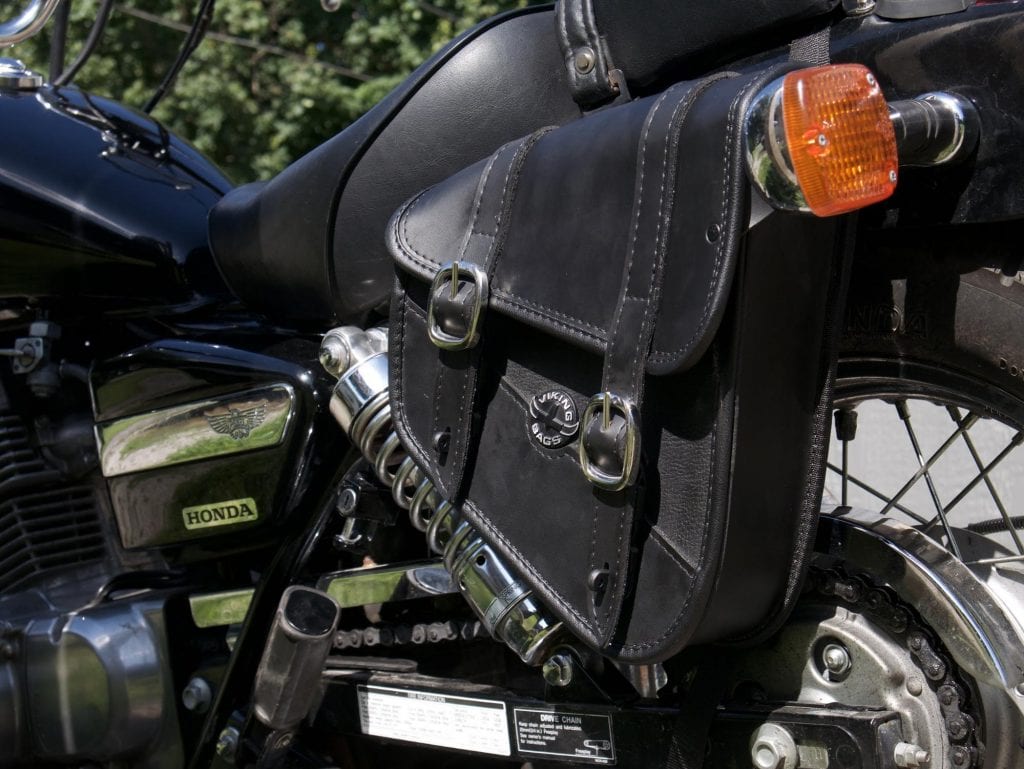 If I were to add a bag or bags to my bike, I would probably go for more capacity, especially if I were riding long routes. 
For a small bag, this one works, but for the price, I'm sure you could find something bigger. However, if you want a small bag that looks nice and feels high-quality, this isn't a terrible choice. 
One day I wouldn't mind owning a Harley Sportster. When I do, I would consider something like this as a kind of around-town-bag. If I were going on a long tour or a good weekend cruise, I'd have to find something with more capacity.
Details