Three veterans and one of their sons are this weekend competing in the gruelling Finke Desert Race in Australia's Northern Territory to promote combat veterans' mental heath issues.
The Swiss 8 team, Pursuit of Purpose Experience, will be filmed as part of an upcoming Veteran "Life After Service" mini-documentary. 
It consists of three veterans plus the 16-year-old son of one veteran who is the youngest rider in the Finke this year.
One of the riders, John Downie, is still a serving member of the Australian Army, currently a Sergeant in a training team at the School of Infantry near Newcastle NSW.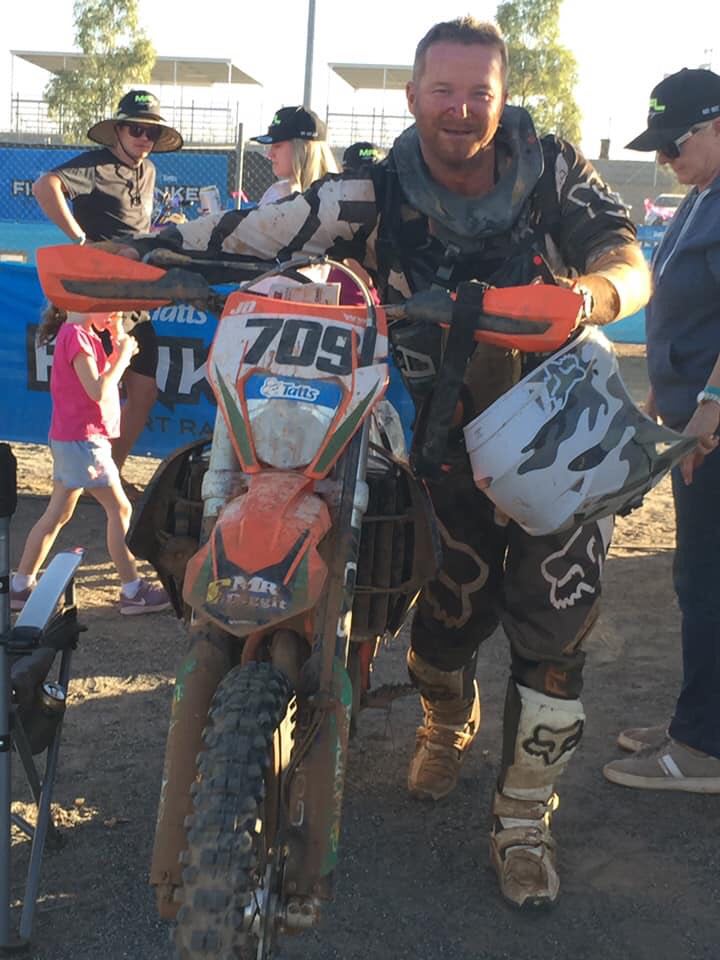 He has always been interested in endurance racing but has never competed.
John lost his brother to suicide a few years ago and has found endurance riding has helped him move forward and given him a new purpose.
The team ride follows the recent announcement of The Royal Commission into defence and veteran suicide.
Swiss 8 will use the event and the documentary to showcase veteran lived experience and proactivity in overcoming mental health challenges. You can donate to help keep Swiss 8's proactive mental health tools free, by visiting swiss8.org.