A lightweight cooling vest that cools in 10 seconds has attracted 150% of its $US20,000 crowd-funding goal and is set for immediate production.
The InstantCool vest would be suitable for riders in hot conditions, although it requires a power bank and ice boxes carried in a special backpack, so it's bulky, yet weighs only 1.1kg. We can't see how that is possible, but maybe they have not weighed the bottles when filled with ice!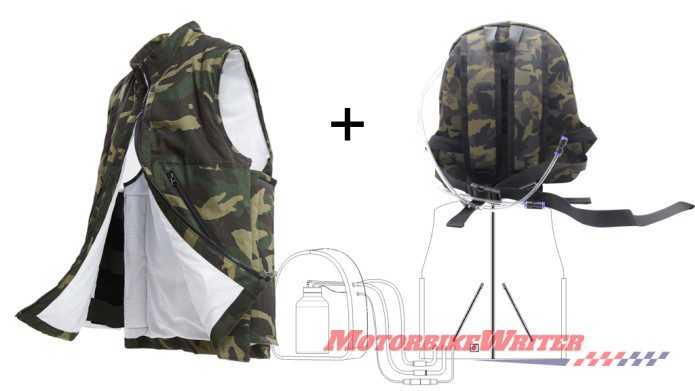 They say it cools in just 10 seconds after it has been switched on.
This video shows a slower reaction, but they say the rider would feel the effect sooner than the temperature gauges show.
Price is $US119 for the basic version if you back their crowd-funding campaign, saving 25% off the expected retail cost.
There are many cooling vests on the market that are cheaper, but require the user to dip them in water and the effect only lasts a short time.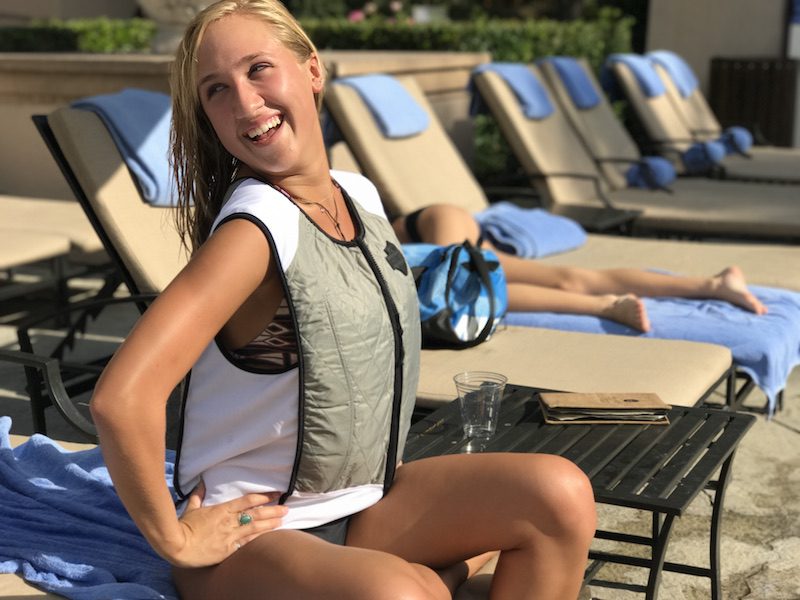 The Chinese makers say InstantCool vest acts like a portable air conditioner for two to four hours.
How it cools
It uses NASA-developed technology that cools your torso with ice water circulated from a reservoir via a high-efficiency battery powered pump.
NASA pioneered the use of circulating chilled liquid in the 1960s to keep astronauts cool during spacewalks. Similar systems are still used by the military.
"These systems are very expensive because they use compressor-based refrigeration units to chill the circulating liquid coolant," the InstantCool makers say.
"By substituting ordinary ice to chill the water, the cost and complexity of the system are greatly reduced, making the InstantCool cooling system affordable, yet still truly effective."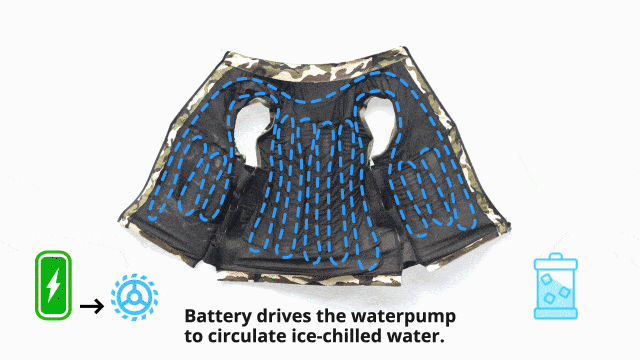 We can see one advantage of this vest over those that require wetting. Those vests require you to wear a ventilated jacket to allow air to evaporate the water from the vest.
You should be able to wear the InstantVest under a normal jacket – even a leather jacket with no venting – without it hampering its cooling ability.
Deliveries are expected later this year, in time for the southern hemisphere summer.
It can be used by motorcycle riders, cyclists, hikers and others who live, work and/or play in hot climates.