You Can Forget the Motorcycle Endorsement in Some States
Most of the time, if you don't have a motorcycle endorsement, you're not allowed on anything with two wheels except a bicycle, but now Vespa will allow you to ride around in Italian style on its new line of 50cc scooters with a speed limiter installed on them. Because of the speed limiter and the scooter layout, the little two-wheel vehicles can be ridden in 16 different U.S. states by folks who don't hold a motorcycle endorsement, according to RideApart.
This used to be common practice, at least in many states, but many laws changed. The 50cc scooters can be ridden by people without a full motorcycle endorsement in Alaska, Arkansas, Colorado, Connecticut, Indiana, Iowa, Massachusetts, New Hampshire, New Mexico, New York, North Carolina, Oregon, Rhode Island, South Dakota, Virginia, or Wisconsin.
I live in Indiana, and I know this is true. However, I believe even 50cc scooters that don't exceed this speed limit require the rider to have a Class B motor-driven cycle endorsement on their license. You can get this endorsement by simply passing a written test. No skills test needed. The Tomos moped I own is classified this way, too. It's probably a lot more fun (and a lot louder) than these Vespas. No offense to Vespa.
So What Are the Bikes?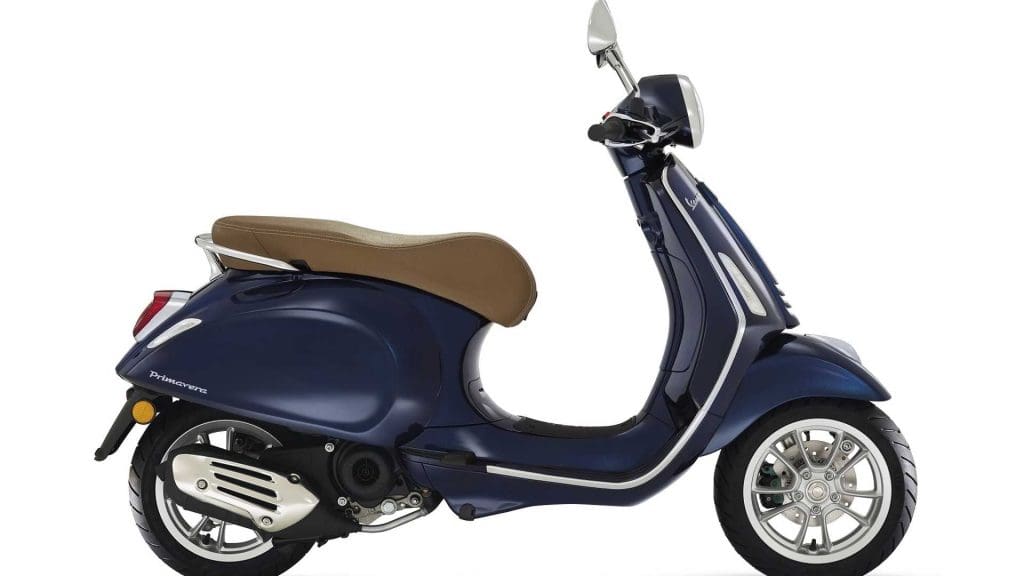 The company will offer two different versions of this bike, the $3,999 the 2020 Vespa Primavera 50cc Limited Speed and the $4,099 Vespa Sprint 50cc Limited Speed. Colors for the Primavera include white, black, red, blue, and green. Colors for the Sprint include white, black, red, and yellow.
Motivating these little scooters to scoot is a 50cc 3.2 hp engine connected to a CVT. These little twist-n-go machines should be good for a range of 160 miles of range thanks to their roughly two-gallon gas tank and about 80 mpg capability. While the don't top out beyond 30 mph, I would assume they get up to that limited speed pretty quickly.
It'll only be a matter of time before folks figure out how to take the speed limiter off of these things. Then it'll be off to the races. Once someone figures that out, it'll be off to the races. Idk how fast they would go, but I'm guessing 40 mph or so. That'd be the thing to do. Buy one of these remove the speed limiter and enjoy the wonders of owning a Vespa. However, you'd wouldn't be exactly legal.