The Doctor Needs A Doctor
That's right. Our favorite rider has contracted COVID-19 making him the very first MotoGP rider to have the illness amidst the 2020 season. Moto2 competitor Jorge Martin also missed two races due to COVID-19 complications, but Valentino Rossi is the first full MotoGP racer to be struck with the illness.
After waking up and telling Yamaha staff he was "feeling a bit sore", Rossi took the test yielding a positive result on the second try.
"Unfortunately, this morning I woke up and I was not feeling good. My bones were sore and I had a slight fever, so I immediately called the doctor who tested me twice. The quick PCR test result was negative, just like the test I underwent on Tuesday. But the second one, of which the result was sent to me at 16:00 this afternoon, was unfortunately positive", said Rossi.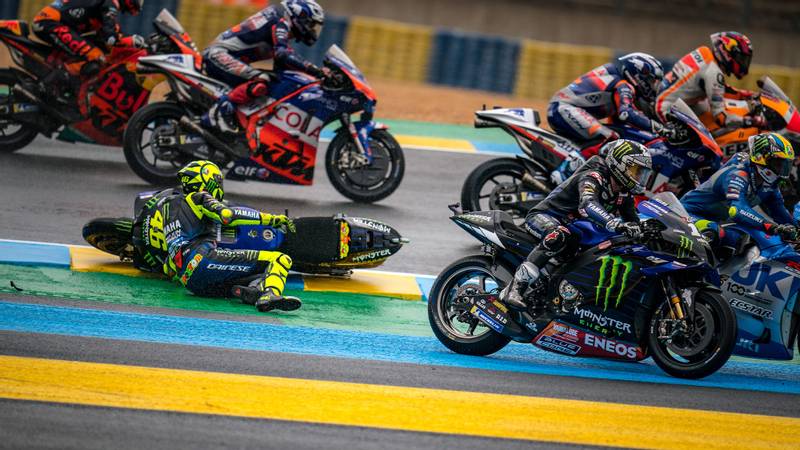 Currently sitting 10th in the MotoGP standings with 58 points and 1 podium you could consider this whole situation a win or a loss, depending on how you look at it. It would be tragic if Rossi was battling for a top 3 position and came down with the illness, but it's also not ideal when currently every race counts when trying to claw out of the bottom 10.
It's important for Rossi to be careful at this time as his two Yamaha teammates, Maverick Vinales (3rd in standings) and Fabio Quartararo (1st in standings) are currently fighting for title contention making it important that he self isolates so the virus does not spread to his teammate or the other Yamaha orbiter team.
"I am so disappointed that I will have to miss the race at Aragon, I'd like to be optimistic and confident, but I expect the second round in Aragon to be a 'no go' for me as well… I am sad and angry because I did my best to respect the protocol and although the test I had on Tuesday was negative", said Rossi in regards to the situation.
We wish Valentino a speedy recovery and look forward to seeing him on the track soon. Due to Rossi having great overall health, I wouldn't be too worried and should expect 'The Doc' making a full recovery in no time.