Riders and surrounding car passengers will be warned of an impending crash in future vehicle-to-vehicle (V2V) communications, according to BMW, Yamaha and Honda.
The features have been displayed in BMW R 1200 RS, Honda Africa Twin and Yamaha MT-09 Tracer prototypes at a conference at the BMW Munich headquarters this week.
The companies have committed to introduce at least one model equipped with Cooperative Intelligent Transport Systems (C-ITS) by 2020.
Bulky equipment
At the moment, the C-ITS electronics are so bulky they occupy both panniers on the bikes and it will only work if other cars have similar electronic devices.
The warning of a dangerously approaching vehicle will consist of audio and visual alerts on the instruments of the vehicles.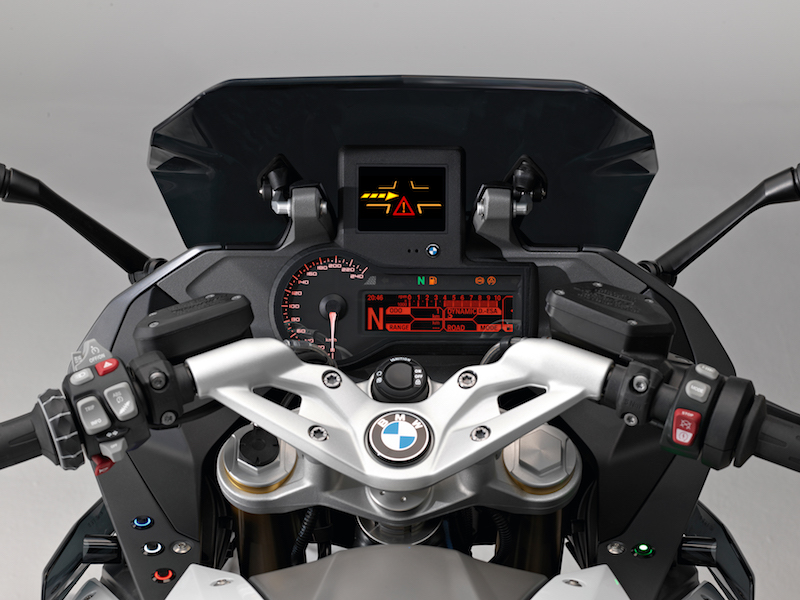 This is the vision of a safe motoring future shared by BMW, Honda and Yamaha who signed a Connected Motorcycle Consortium agreement in 2016 to develop V2V technology.
This technology will also make automated, self-driving vehicles possible and America has already mandated its inclusion in all new cars.
V2V Communication (V2V) is based on a cross-manufacturer communication standard and extremely high-precision localisation via DGNSS (Differential Global Navigation Satellite System).
V2V in motorcycling
The motorcycle-specific V2V technology takes account of the unique requirements of motorcycling which has not been included so far in automated vehicle testing.
This follows an incident in Norway where a female rider's bike was rear-ended by a self-driving Tesla S.
The new motorcycle V2V technology was unveiled at the CMC Conference 2017 where BMW spokesman Karl Viktor Schaller said their aim was to include motorcycles in automated driving test "at an early stage".
"This is why we are inviting other companies to join in," he said.
The CMC will display the technology at motor shows and other events in 2018.
Representatives will also attend the ITS World Congress from October 29, 2017, in Montréal, to explain the unique requirements of motorcycles in an automated vehicle future.
It will be the world's biggest event yet to focus on intelligent, automated transport.