Motorcycles, scooters, and mopeds are an ideal alternative to public transport as people social distance during the pandemic, says Australia's first world motorcycle champion Wayne Gardner.
In a second YouTube video to promote a "Better Deal for Riders" petition, Wayne says social distancing is now part of our lifestyle and powered two-wheelers are the answer as well as "fun".
>He urges riders to sign the Two Wheel Action Group's petition calling for a better deal for riders that includes free tolls and parking, and lower rego and insurance.
Click here if you would like to sign the petition that will go to appropriate state and federal ministers. Or use this QR Code.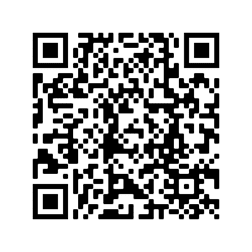 It calls for a raft of concessions to get Australia moving on a more convenient form of transport than public transport which is being shunned by the public with genuine fears of Coronavirus infection.
Key points:
Lower the cost of powered two-wheel registration and compulsory third party insurance ($50 – 50cc, $100 – LAMS, $200 – Open standardise across all states);
50cc scooters, mopeds, and equivalent electric bikes able to be ridden on a car license Australia-wide;
Incentives for commuters to buy electric-powered bikes through green fund rebates (as per current solar rebates) and no stamp duty charges;
National exemption from motorway, bridge and tunnel toll charges; and
Free parking and footpath parking, except in public thoroughfares and walkways.
So far, the petition which started a week ago has attracted almost 3000 signatures.
TWAG spokesman and retired industry veteran Stuart Strickland says it's not enough, but it's a "good start".
"There more than one million motorcycle license holders in Australia, so it is reasonable to assume they will sign if they are presented with the petition," he says.
"The petition requires serious numbers to influence changes to legislation. We haven't sought endorsements from politicians."
Stuart says the petition is the first "positive behaviour by anyone in the motorcycle community for a long time".
"TWAG wants to get dialogue going on motorcycling issues and the timing is right with COVID impacting every Australian.
"Personal mobility, economics, and social distancing are best handled with small motorcycles and scooters."
More videos will be rolled out over the next four weeks through Facebook and YouTube.
Better Deal: