What greater gift to give the love of your life this Valentine's Day than to take them for a ride – either as a pillion or ride-along partner.
A joy shared is a joy doubled.
And it could lead to more action in the bedroom!
Motorbike Writer psychologist Sharon Ledger says sharing your motorcycling passion will increase intimacy with your partner.
Click here for 10 good reasons to go riding with your partner. 
"Men just have to think about sex and can have it, but women need time to build up," Sharon says.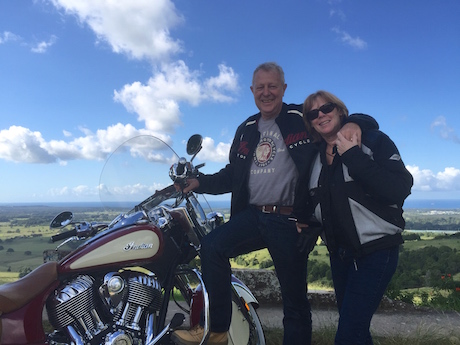 "Riding together can be part of that build-up to a more physical intimacy. Even talking and sharing the emotional experience of a ride can put women more in the mood for sex."
Riding two-up is more intimate than riding alongside your riding partner as it involves physical touching.
It also shows an incredible amount of love and trust.
For the riders, it shows that they are willing to jeopardise their bike's performance by taking a pillion along. How much more love can you show! (Just kidding.)
For the pillion, it shows they have the utmost trust in your riding skills.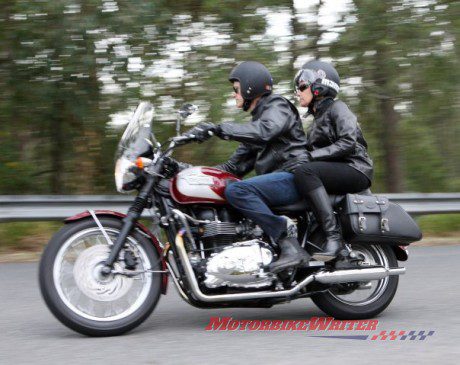 Could there be any greater showing of trust that to entrust your very life to someone else?
So get out there with your partner this Valentine's Day and go for a nice ride.
Valentine's Day origins
Did you know the real origins of Valentine's Day have nothing to do with romantic love, but religion.
Apparently, it is in honour of a Christian martyr in Roman times.
The Feast of Saint Valentine was established by Pope Gelasius I in AD 496 to be celebrated on February 14 in honour of the Christian martyr, Saint Valentine of Rome, who died on that date in AD 269.