If you want to put a spark in your love life, you should join Mrs MBW and me on a romantic motorcycle tour of Tuscany and Umbria next July with Hear the Road Tours.
Tour company owner and founder Enrico Grassi says the eight-day tour is perfect for couples because they stay in only two four-star hotels while riding around Italy's most romantic region.
"Three nights are spent in Siena, with a rest day and loop day-rides from that hotel," he says.
"Two nights are in a beautiful resort nestled into a fabulous winery setting in Orvieto.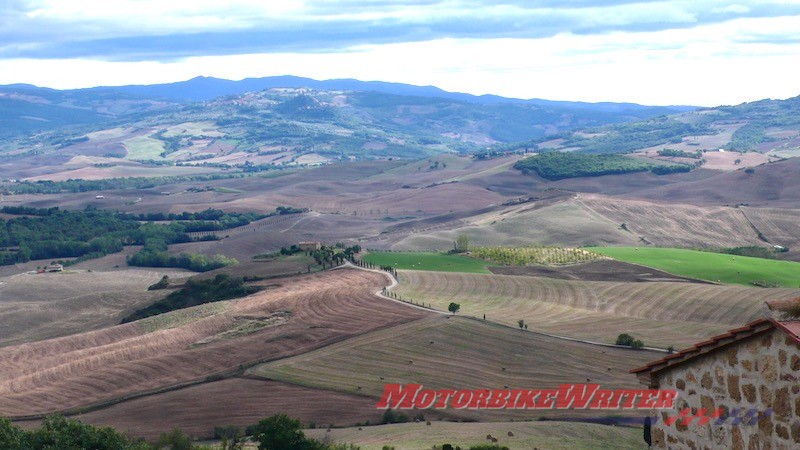 "This allows you to settle into only two hotels and enjoy their amenities, without having to unpack and repack each day for a new hotel.
"The hotel in Siena has a beautiful infinite swimming pool overlooking the town.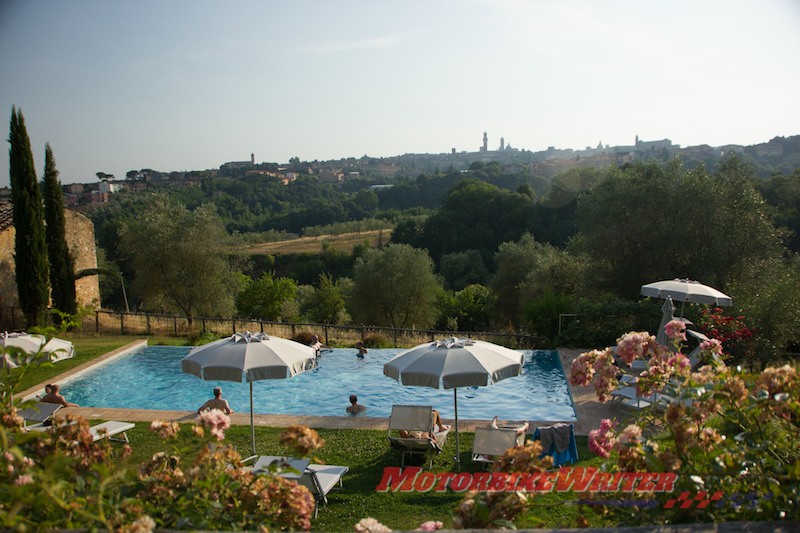 "The resort hotel in Orvieto has a fabulous spa with all the spa amenities one could imagine and two swimming pools.
"During the past few years often the passenger (which normally is a lady) preferred to join the amenities that the hotels offer instead to ride."
Singles are also invited – who knows, you may meet the pillion of your dreams in the Tuscan hills!
Tour deal
The July 6-13, 2018, tour costs from €2810 (depending on bike) with a free night in Rome at the start or end of the trip if you book before January 31, 2018.
You can book online here. Don't forget to tick the "MotorbikeWriter" option under the question "How did you hear about us?".
Remember, we will be along for the tour, so we can answer all your motorcycle questions.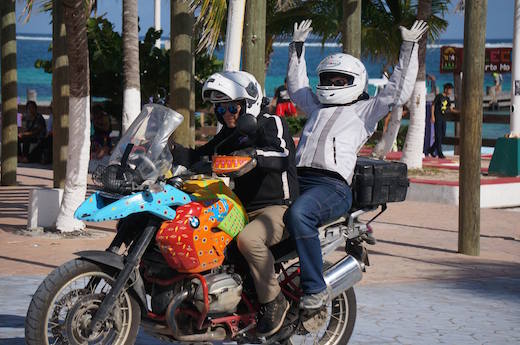 But the best part will be our local tour guide, Enrico.
"You will experience Italy like a local!" he says.
Easy riders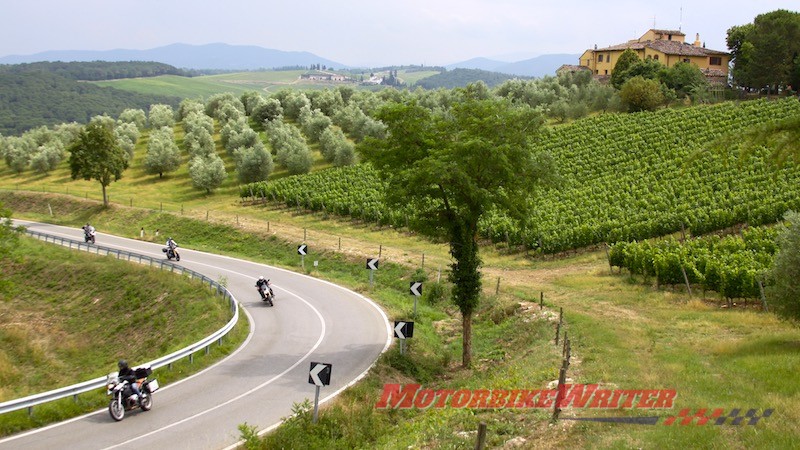 The five days of riding through the Tuscany and Umbria hills will be as challenging and exciting as you want.
Hook into it like the excitable locals, or settle into a relaxed sightseeing pace.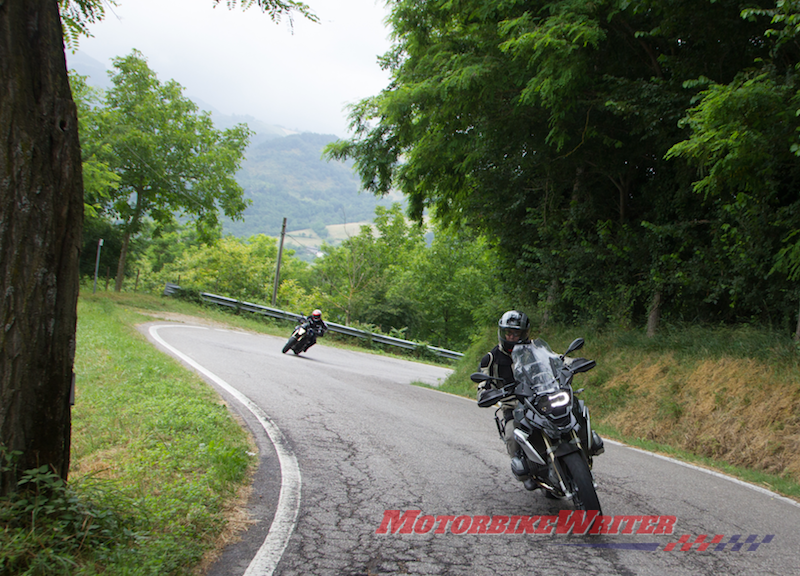 "We have easy ride days," Enrico says.
"Of the five riding days, the longest mileage day is 250km. The other four are no more than 200km.
"This leaves lots of time for breaks, sightseeing, and photos of the fabulous scenery along the way."
That should keep the pillion-in-a-million happy! And if you're having fun, backtrack and do that great road one more time!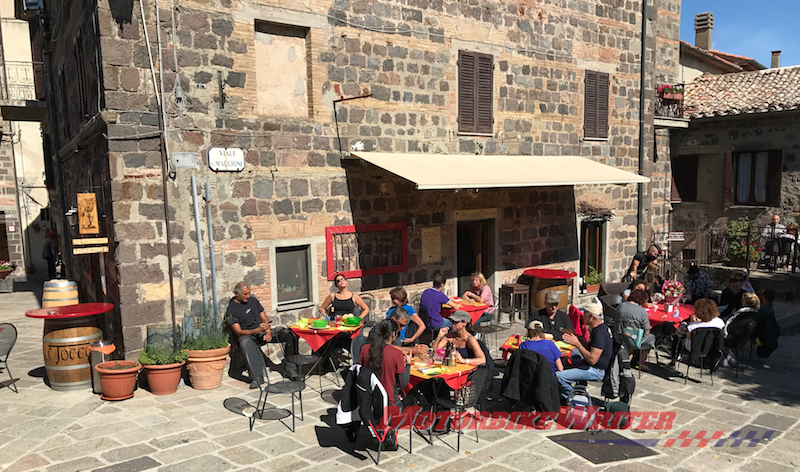 On your day off you can continue to explore on your own – ramp up the pace or take another leisurely ride through the hills.
Or just dine out on classic Italian food.
Wide motorbike choice
Hear the Road Tours offers a wide range of motorcycles including Italian Ducatis and Moto Guzzis, a range of practical BMWs or even super-comfortable Harley-Davidsons!
All come with panniers and/or a top box; not that you need it as there is a luggage support vehicle and you are only staying in two hotels, so there is no need to carry luggage.
We're tossing up between a Multistrada for the charming cobbled village streets or a Monster 1200 to blast through the winding hills.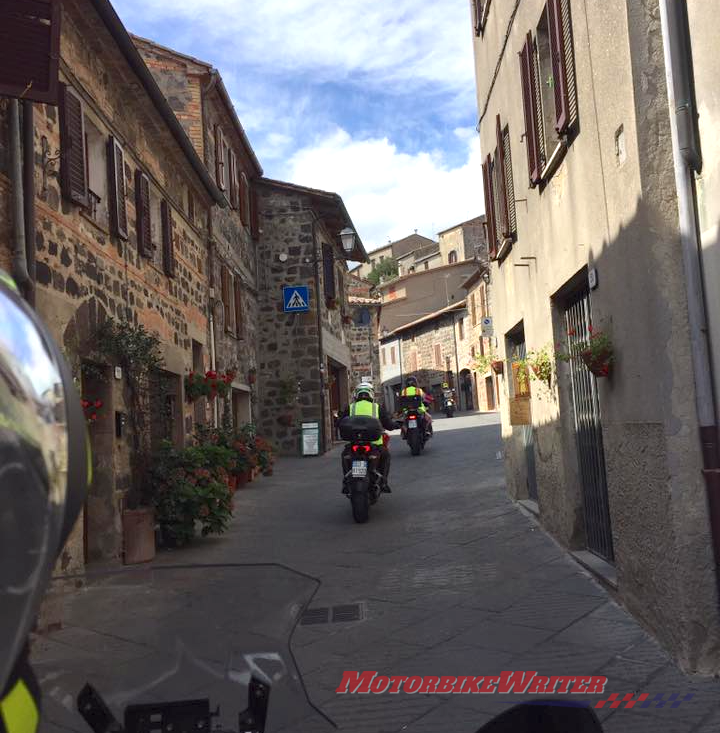 Enrico confirms that all roads on the tour are paved.
"The roads were chosen to meet the needs of first-time overseas tour travellers who may be overwhelmed enough by the new environment," he says.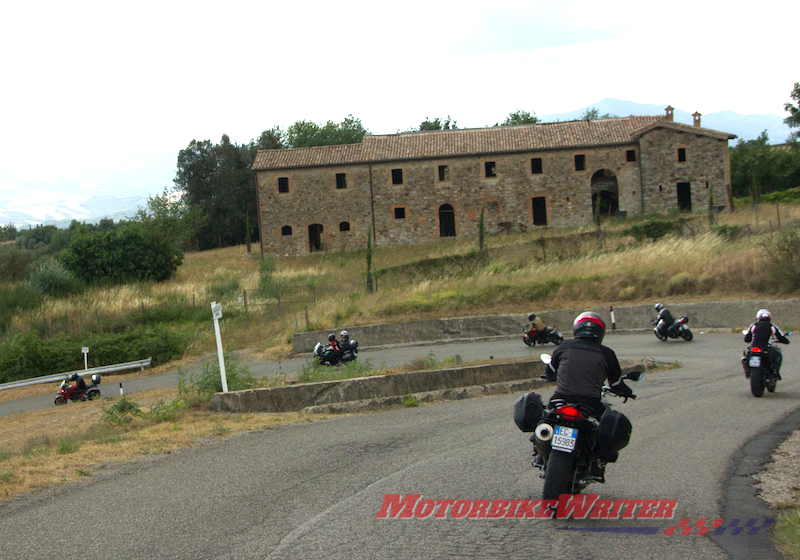 Tuscany and Umbria tour costs include:
Motorcycle rental (varied depending on which bike you choose)

Accommodation with breakfast in four-star hotels (2 nights in Rome, 3 nights in Siena, 3 nights in Orvieto)

Transfer to and from the airport

Luggage transportation

5 dinners including beverages: 2 in Rome, 2 in Siena, and 1 in Orvieto

Wine tasting in Siena

Travel insurance

Travel kit
Tour costs do not include:
• Lunches
• 2 dinners including beverages (1 in Siena and 1 in Orvieto)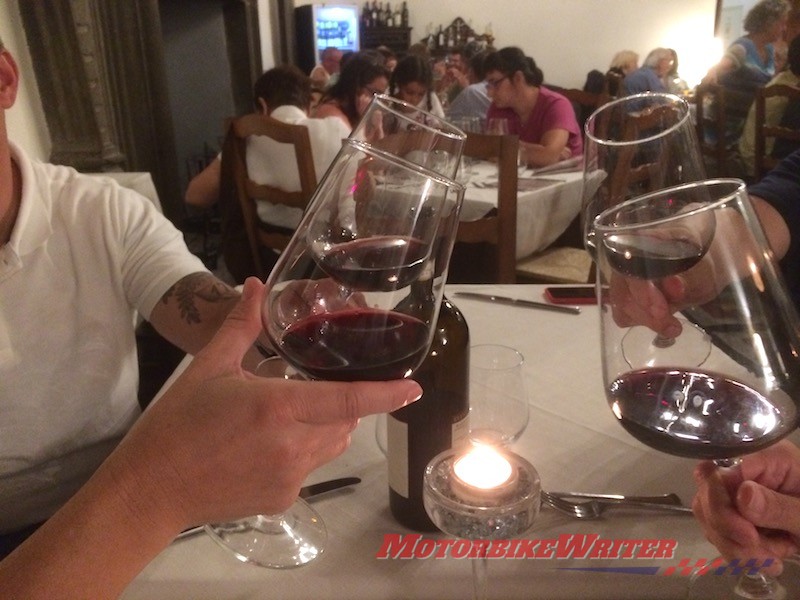 • fuel
• entrance fees to museums or other sites
• gratuites and tips
• flights to and from Roma