Aftermarket bubble fairing cones fitted to a range of Triumph Thruxton 1200 models may have faulty wiring and cause the bike to stall.
Australian distributors PS Importers have issued an official recall notice for the fairings through the Australian Competition and Consumer Commission.
The aftermarket Cafe Racer fairing kits affected may be fitted to 275 Thruxton 1200 and Thruxton 1200R, dual and solo seat models.
Fairing wiring
The notice says the two wire conduits in these aftermarket fairing kits have "insufficient clearance and may cause damage to the wiring".
"Damaged wiring may lead to an engine stall or loss of the headlight or turn signals, thereby increasing the risk of a crash," the notice says.
All owners of potentially affected vehicles will be requested to bring their bike to a Triumph dealer to have them motorcycle inspected.
If necessary, the original conduits will be replaced free of charge.
Additionally, Thruxton 1200 and Thruxton 1200R models up to VIN 749070 fitted with an Accessory Café Racer fairing will need a new lock set.
Bonneville recalls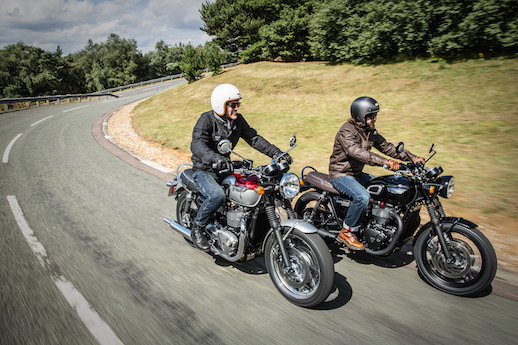 The Bonneville range has now been the subject of seven recalls since they were introduced in 2016:
Even though manufacturers and importers usually contact owners when a recall is issued, the bike may have been sold privately to a rider unknown to the company.
Therefore, Motorbike Writer publishes all motorcycle and scooter recalls as a service to all riders.
If you believe there is an endemic problem with your bike that should be recalled, contact the ACCC on 1300 302 502.
To check whether your motorcycle has been recalled, click on these sites:
• USA
• Canada