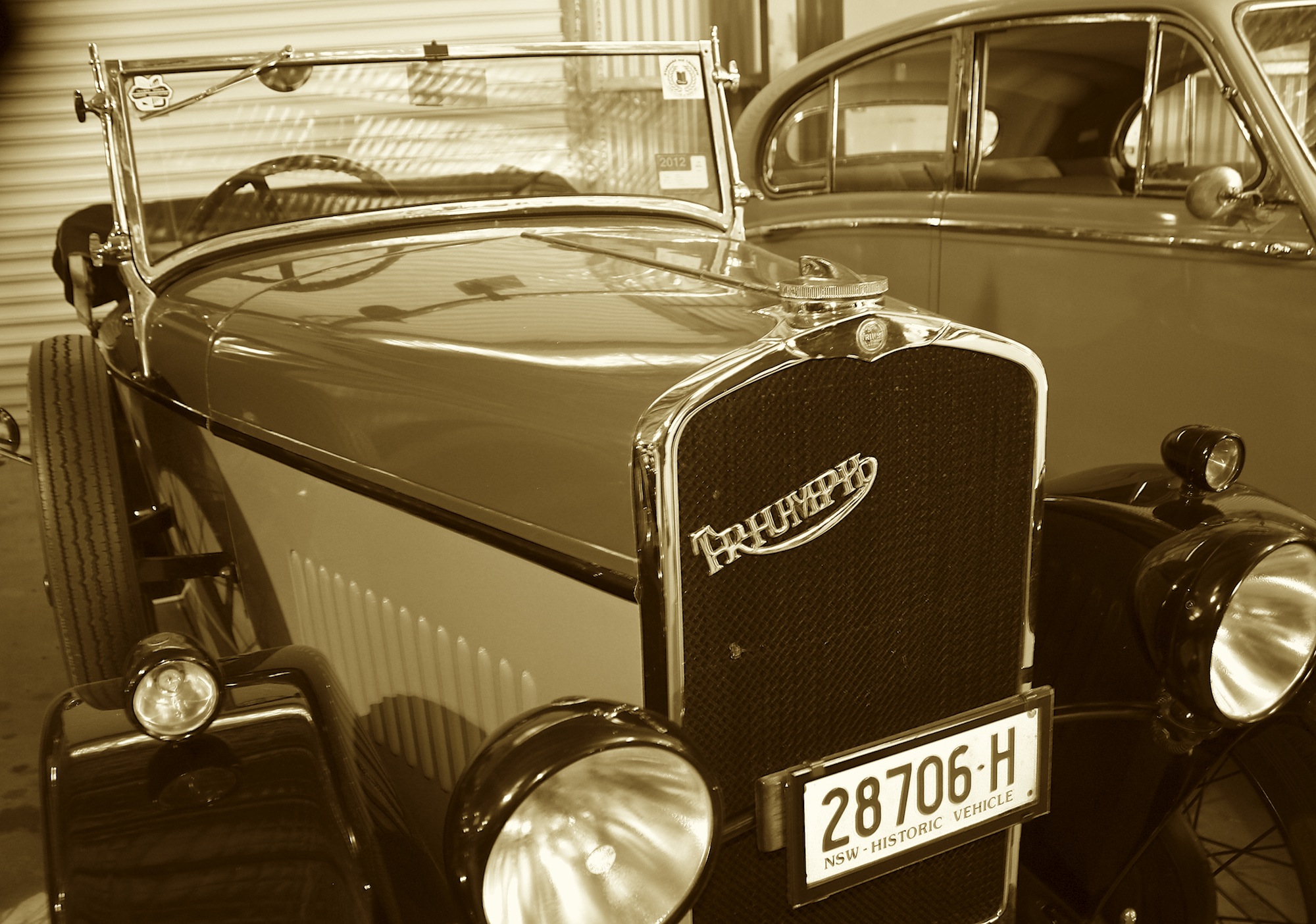 While British sportscar companies Lotus and Caterham have announced a move into motorcycles, compatriot Triumph Motorcycles may be adding four-wheelers to its line-up. (Read more stories on Lotus and Caterham.)
Not cars, but ATVs, UTVs and side-by-side vehicles.
Rumours are that Triumph will set up a factory in Atlanta, Georgia, to build the vehicles under their Trident Powersports brand.
They probably couldn't make anything approaching a car as BMW owns the Triumph name for cars.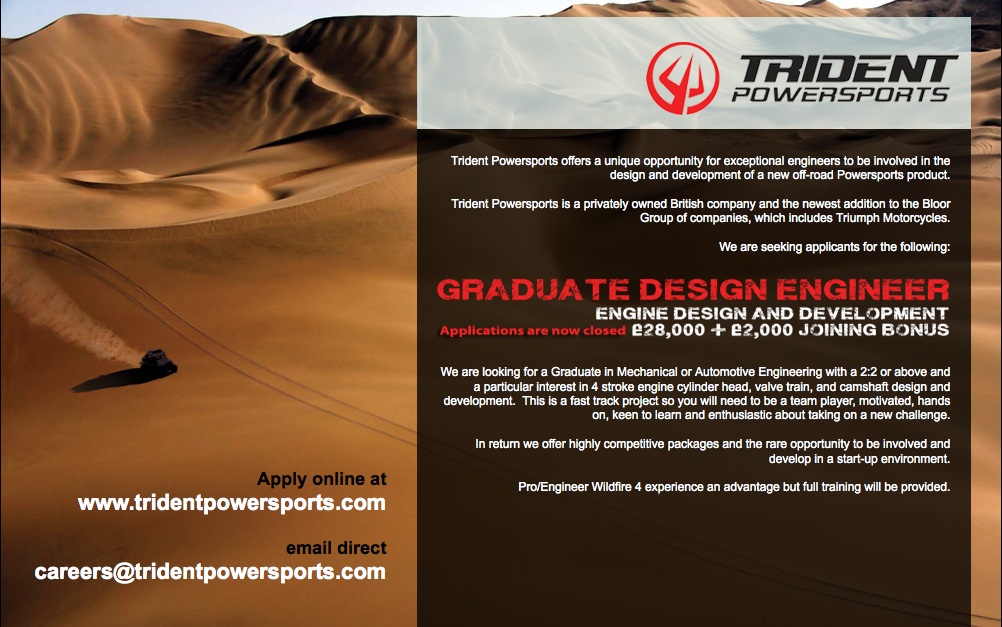 The Trident Powersports website (pictured left) says they are looking for engineers to help design and develop an off-road product.
The ATV market in the US alone sells more than 280,000 vehicles a year, so it would be a lucrative side of the business for Triumph Motorcycles.
It would mean more cash for investment in better Triumph products and could also mean the Trident Powersports company could also start making motocross and trail bikes, an area Triumph has been rumoured to be looking at with interest.
We believe the manufacturing and assembly factory will be set up next year to make up to 10,000 units in its first year. It would be ready to begin sales in 2015.
That means development of products must be well underway although they have been  very secretive.
However, rumours of the move firmed after automotive component manufacturers were approached to supply some of the parts for the vehicles at the recent SEMA show in Las Vegas.
Triumph Motorcycles is a totally different company to the Triumph Motor Company which made cars from 1921 to 1981.
The motorcycle component split in 1936 when it became Triumph Engineering.
It went bankrupt in 1983 but was rescued by housing magnate John Bloor.
Trident Powersports is the newest addition to the Bloor Group of companies.