Perhaps Another Win For the Champion
If you've ever heard of Nitro Circus, X Games, or Gymkhana, then I'm sure you're more than familiar with motocross legend Travis Pastrana. From hillclimbing to rally car, there is no adrenaline-fueled sport that Pastrana hasn't partaken in. In a strange turn of events, Travis Pastrana has decided to go after an American Flat Track race win to add to his resume and will be present on the grid for the Atlanta Super TT.
Although his accomplishments stretch far across the motorsport world, Pastrana's bread and butter will always be found on two wheels. The AMA Motocross champion has secured championships in 2001 and 2017 and holds 11 X Games gold medals (9 for motocross). He's even given tribute to the amazing Evel Knievel through replicating three of his jumps (on an Indian FRT750, for that matter).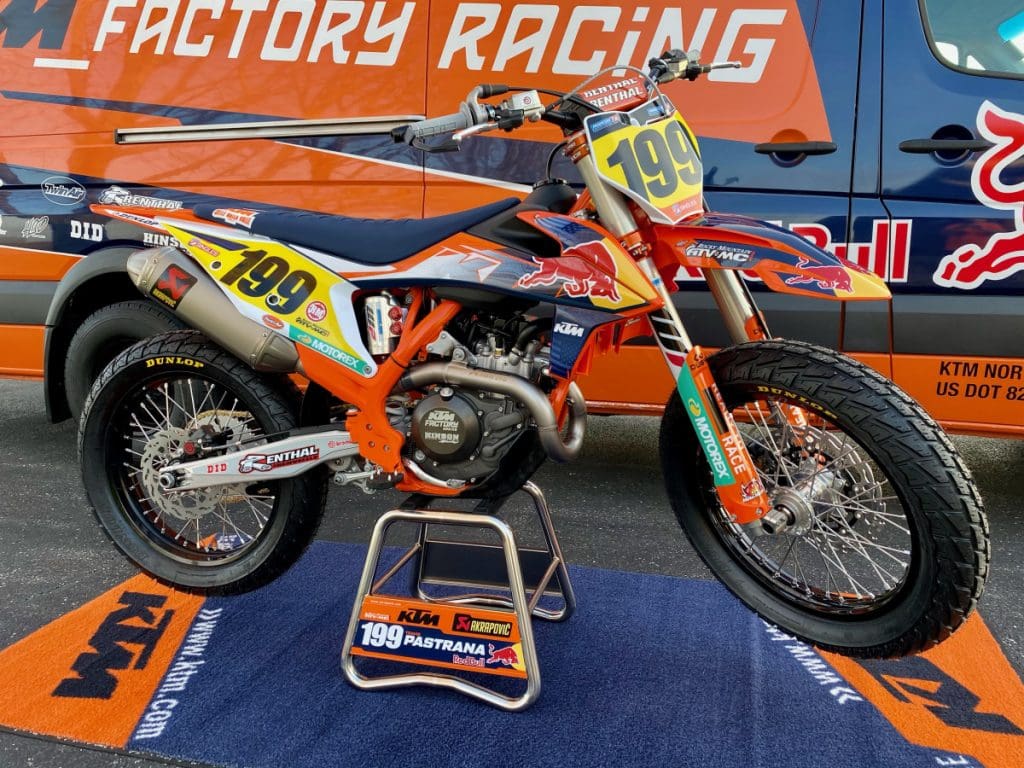 What could possibly push this highly decorated super-athlete into Progressive's American Flat Track Racing series? Nothing is enough for Pastrana. I'm convinced he will be chasing wins and titles until the day he dies or is put into a retirement home.
Travis will be sporting a Red Bull KTM Factory Racing 450 SX-F at the event, adorned with his special #199 for good luck. The Atlanta Super TT isnt your typical run-of-the-mill flat track race, however. This race features a jump, right-hand turn, and even a paved straight section.
"The Atlanta Super TT at Atlanta Motor Speedway takes Progressive AFT to the next level," stated Michael Lock, CEO of Progressive AFT. "Having Travis Pastrana, one of the all-time greats, come and test his mettle against our Progressive AFT athletes creates a mouthwatering spectacle for the fans. We can't wait!"