Transformers is the latest media franchise to latch on to motorcycles as the current hot item.
Computer games and movies have suddenly found two wheels very interesting. Gran Turismo 7 looks like adding the Isle of Man TT circuit, the new Avengers movie features the electric Harley LiveWire and Mad Max is returning with Max riding a bike.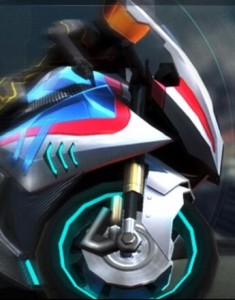 Now Transformers is adding motorcycles to its computer game and possibly the next instalment in the movie series. The new motorcycles are Interceptor-class bots with agility that makes them suitable for hit-and-run tactics.
Is this sudden rush of motorcycle mania a good thing or a bad thing? Well, the last time motorcycles featured heavily in mainstream media – the 1970s – it was a golden era of motorcycles. Movies such as On Any Sunday, The Great Escape and Easy Rider had millions turned on to bikes. We're not sure if it was because of this that sales were at record levels or that media followed the sales success.
Currently, global motorcycle sales are on an upward trend, although some Europe is still lagging behind. But it is nowhere near the halcyon days. Perhaps this sudden interest from movies and games, such as Transformers, may address that.