Civil engineers should be trained in the special needs of riders for safe road construction and maintenance, says a longtime motorcycle advocate.
The recommendation is one of several in a paper written by former No 1 member of the Motorcycle Riders Association of Australia Rodney Brown and presented to Victorian Roads Minister Like Donnellan.
Rodney, who ended up in the emergency ward after crashing on a "slippery substance" left on the road at Riddle Creek near Canberra, says rider safety depends on having properly built and maintained roads.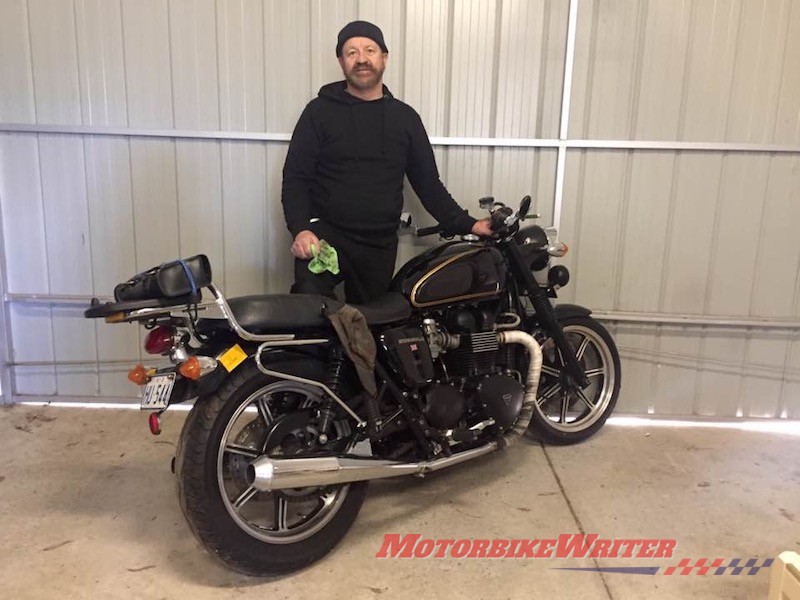 "The planning, design, construction and maintenance of roads is critical for maximising safety for motorcyclists," he says.
Curriculum for engineers
Among his suggestions is an assessment of the curriculum of civil engineering courses for content relating to rider safety in the planning, designing, constructing and maintaining of roads.
"Educating our future road planners and designers at university level is one way we can ensure the construction of safer roads and roadside infrastructure for vulnerable motorcycle and scooter riders," he says.
However, he acknowledges that it is difficult to make engineers and authorities aware of the importance of road surfaces to rider safety when it is not reflected in the crash statistics.
Most authorities cite the Hurt Report which claims only 2% of motorcycle crashes are caused by the road defects.
However, that report is more than 36 years old and road crash statistics are often flawed by poor police crash investigation that simply blames speed as the main cause.
Road recommendations
Rodney's paper makes a number of recommendations which he says were well received by the Minister.
They include:
Road warning signs that alert riders to specific conditions such as gravel, potholes and ruts;
Review the criteria that rates the hazards of potholes and other road irregularities that reflects the special needs of riders;
Undertake immediate and appropriate roadworks if the hazard is rated as high for riders; and
Ensure only qualified people inspect road hazards to determine their danger rating for riders and assess the appropriate roadworks and urgency of repairs.
Rodney says all stakeholders in the planning, design, construction and maintenance of roads need to be "constantly aware of their obligations in making roads safe for all users, especially motorcycle and scooter riders".
"Lives are on the line here," Rodney says.