Stories about helmet safety and legalities, Arlen Ness and Charley Boorman, road rules, crashes, lane filtering and a big-bore kit attracted the most interest from our readers in 2019.
With more than 300,000 readers a month, we have a pretty fair idea of what subjects are of interest to our readers.
So we have compiled a list of the most read stories from our website in 2019.
Top stories of 2019
1 Sticker fine
Our readers love stories about riders winning over an injustice.
So the top story of the year went to our article about Queensland Police waiving a Bribie Island rider's $400/3point infringement for having a void helmet sticker.
Ian Joice told us the external certification sticker had the word "VOID" across it from age and sun damage while the internal label was faded due to wear. 
We reckon it proves that riders can legally remove the external sticker so long as the internal label is still there, no matter what condition it's in.
2 Lane filtering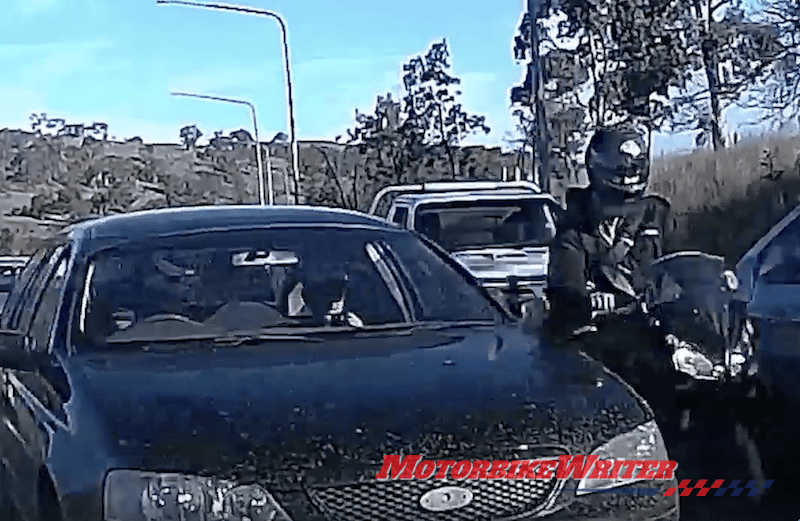 Speaking of injustice stories, you were greatly relieved when ACT Police finally nabbed a driver seven months after he swerved his car at two legally lane filtering riders. 
However, four months later first-time offender Jake Searle, 28, got off with a light penalty of a one-year good behaviour order and three-month disqualification with no fine. That means he's out there legally driving again, so watch out!
3 Arlen Ness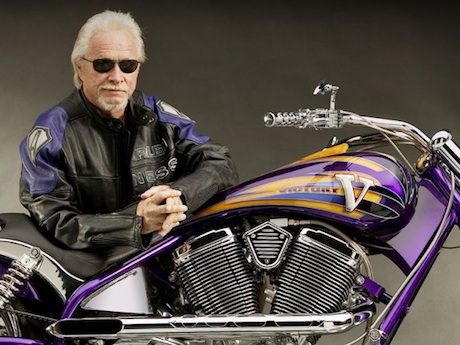 Sadly, iconic American motorcycle customiser and cool dude Arlen Ness died, aged 79, in March.
There must be a lot of riders out there who admire his work, ride bikes with paintwork designed or inspired by him, own some of his accessories, or wear some of his riding gear.
In November we also lost Luigi Termignoni, aged 75, the founder of eponymous motorcycle exhaust company. Our glowing obituary was also one of our most popular stories, although not in the top 10. 
4 Helmet safety
Anything to do with helmet safety usually rates high.
Our report on the latest testing for safety and comfort by the NSW Consumer Rating and Assessment of Safety Helmets (CRASH) revealed that only seven out of 30 helmets rated four out of five stars. 
5 Emergency rule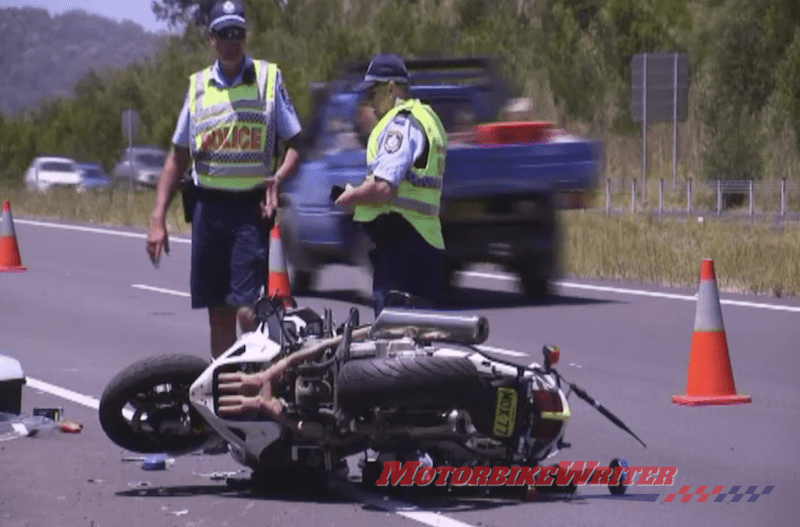 Most riders seem to believe they are in danger of being rear-ended under the rule in some states that requires motorists to slow to 40km/h when passing emergency vehicles (25km/h in South Australia).
So there was a lot of interest in our article about a NSW police motorcyclist being hit in that exact scenario in January under a 12-month trial of the rule.
In September, NSW made the rule permanent but with some changes. Click her for more info. 
6 Multiple fatality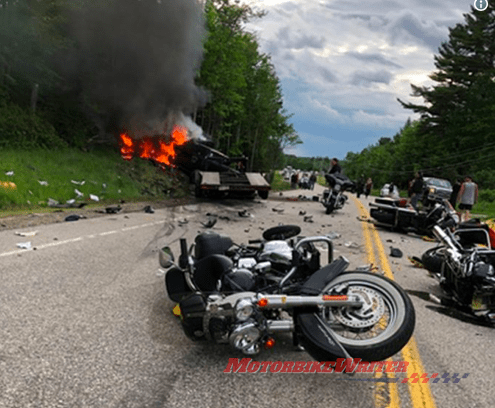 Horrific news emerged from the US in June of a pick-up truck driver ploughing into a group of former US Marines riding to their annual meeting, killing seven and injuring three others. 
Driver Volodoymyr Zhukovskyy, 23, is alleged to have been under the influence of drugs at the time and had previous similar convictions.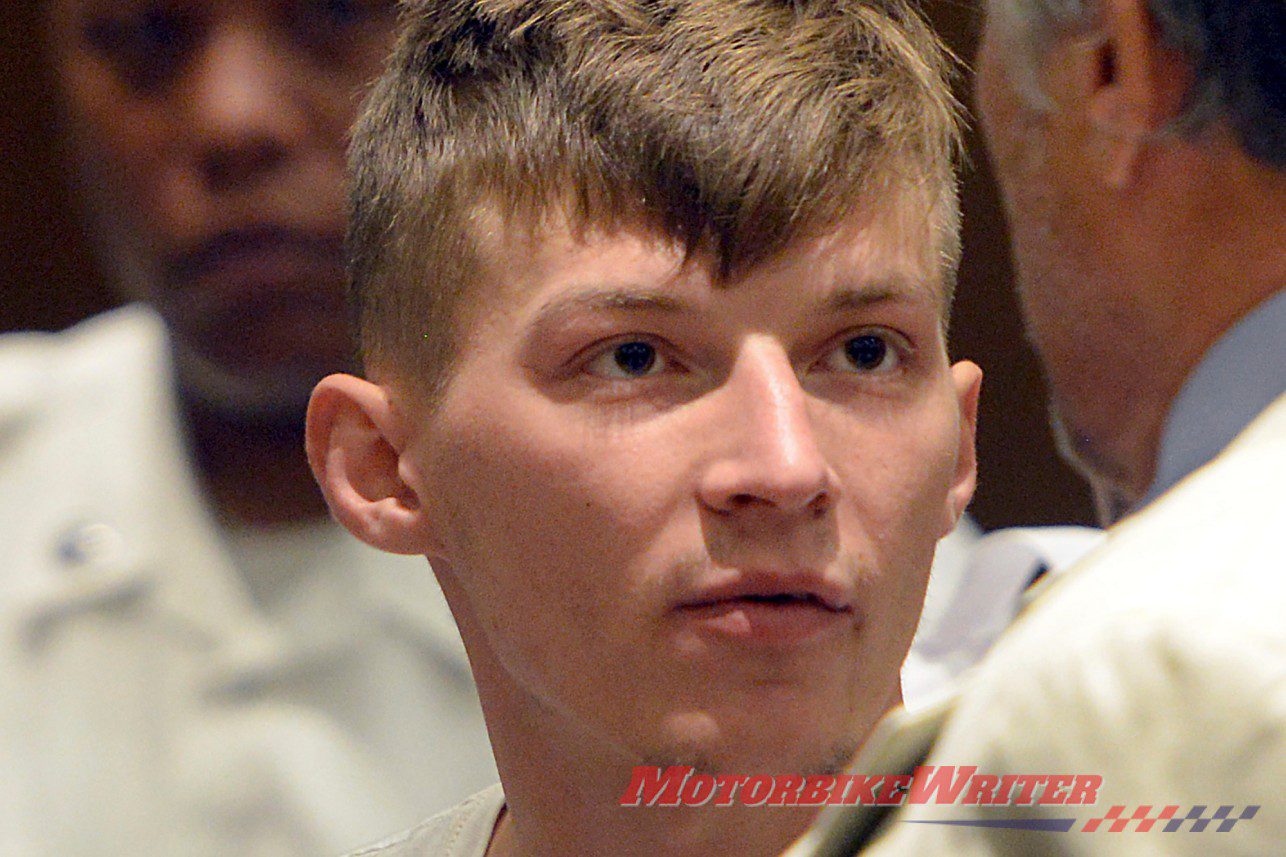 He remains in jail facing multiple charges and up to 105 years behind bars! 
Meanwhile, the transport department that failed to disqualify his and other drivers' licences for similar offences has been overhauled and the boss sacked. 
There was a similar incident in Kyogle, NSW, in October when a Kia Rio ploughed into four motorcycles from the Sons Of The Southern Cross motorcycle club, killing one rider.
NSW Police are yet to charge the driver. 
7 Parking damage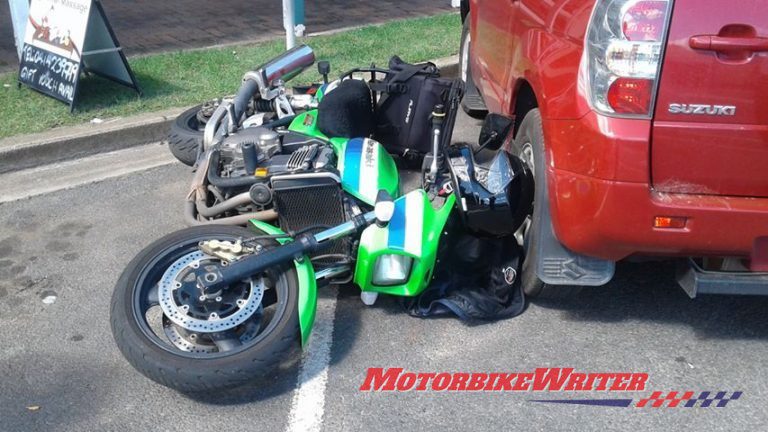 Another injustice article: Toowoomba Regional Council said it was not liable for damage to a motorcycle that fell over while parked in an area where the bitumen surface had deteriorated.
Rider trainer Tony Gallagher says he watched as his 2001 Kawasaki ZRX1200R sank into thin bitumen and fall over in a Crows Nest main street parking bay.
It wasn't a hot day, either, just faulty bitumen. It's since been fixed, but Tony is still out of pocket for damage. 
8 Charley's back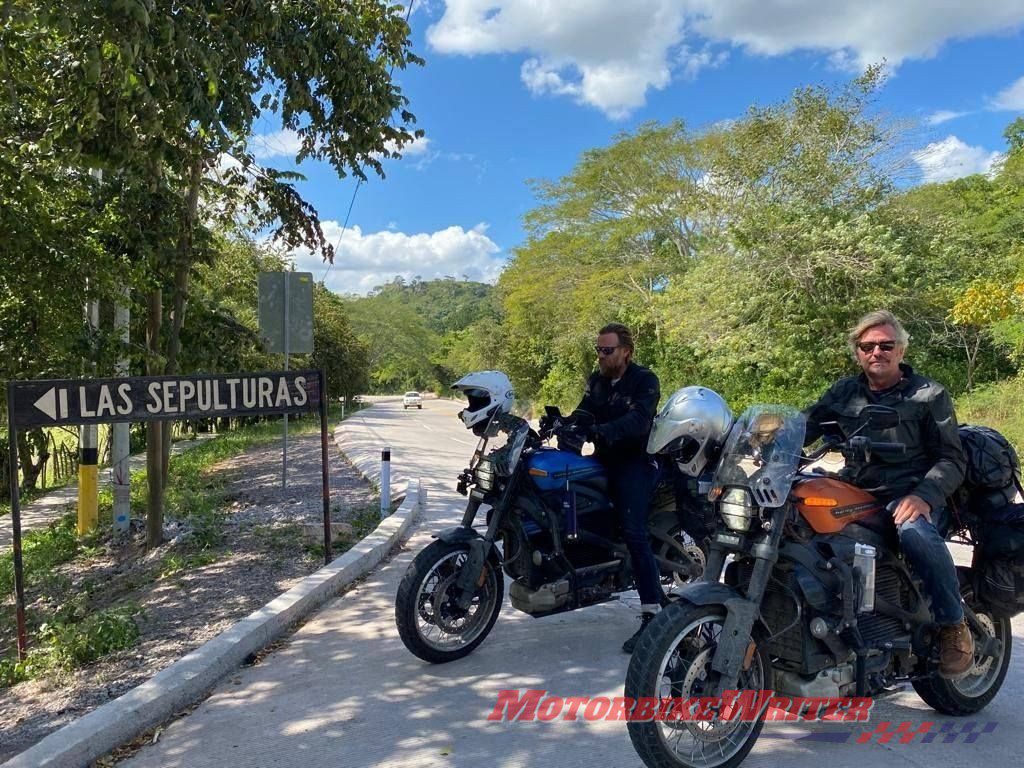 In September it was confirmed that Charley Boorman and Ewan McGregor would ride from the bottom of South America to LA for the third Long Way TV series.
But this time they would be riding Harley-Davidson LiveWire electric motorcycles! 
Two weeks ago the pair completed the journey. From your interest in our articles about the trip, you will be keen to find out when the TV series airs. Stay tuned and we will to keep you updated! 
9 T-boner
Lane filtering has made commuting safer and more enjoyable. Any articles we publish about the lane filtering rules is always well received.
But when one stupid rider was caught on video (above) weaving erratically through traffic and t-boning another lane-filtering rider, it certainly caught your attention.
10 Royal bore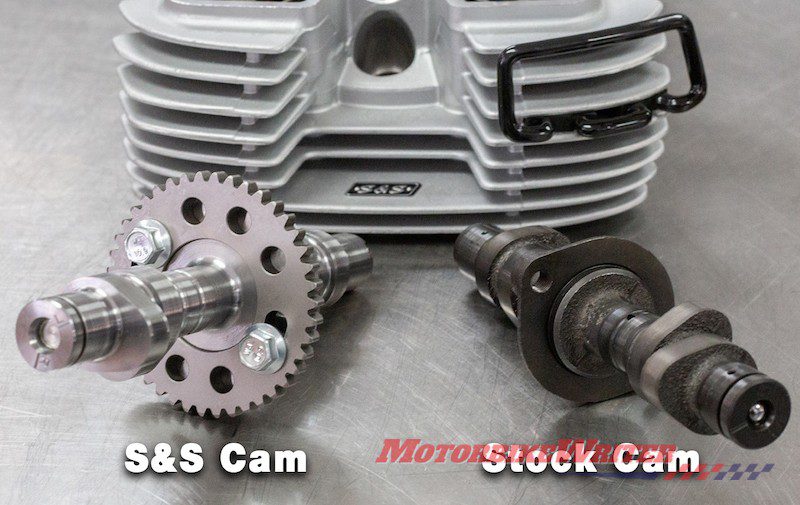 There has been a lot of interest in the Royal Enfield 650cc parallel twins.
So when American engine giant S&S announced a big-bore kit, the article shot into our top 10, although that could be because there are millions of Indians who love the brand! 
5 perennial favourite stories
As well as the news articles that emerged this year, there are older articles that continually rate among our readers.
Most have to do with riding tips.
Surprisingly the top riding tip of this year was our tongue-in-cheek article on how and when to do the motorcycle wave!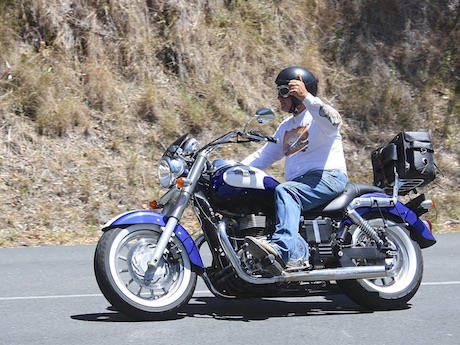 It only narrowly beat another article that continues to score well which shows that tall bikes may be putting off short riders.
It's our guide to the seat heights of all motorcycles. Click here to find out how high the seat is on your next bike. 
Other advice articles that scored well with our readers were how to deal with a tank slapper or speed wobble; what are the correct tyre pressures; and how to wash your motorcycle.
Ride safely and we will see you in 2020!