Tom Cruise is reprising his famous role as Maverick in the long-awaited Top Gun sequel and he's again riding a Kawasaki, but this time it's a supercharged H2R Carbon, not the GPZ900R he made famous in the original 1986 movie.
Entertainment YouTube channel TMZ captured Tom riding the bike for the filming of the sequel, Top Gun: Maverick, recently at a San Diego airfield.
Bike fan
The motorcycle fan is currently on our screens riding a BMW R  nineT Scrambler in the new Mission Impossible: Fallout movie and is known to request a motorcycle scene in most of his movies.
Tom began riding at the age of 10 and owns several motorcycles including a Vyrus 987 C3 4V worth more than $100,000.
His first movie role with a motorcycle was Top Gun where he rode the Kawasaki Ninja GPZ900R.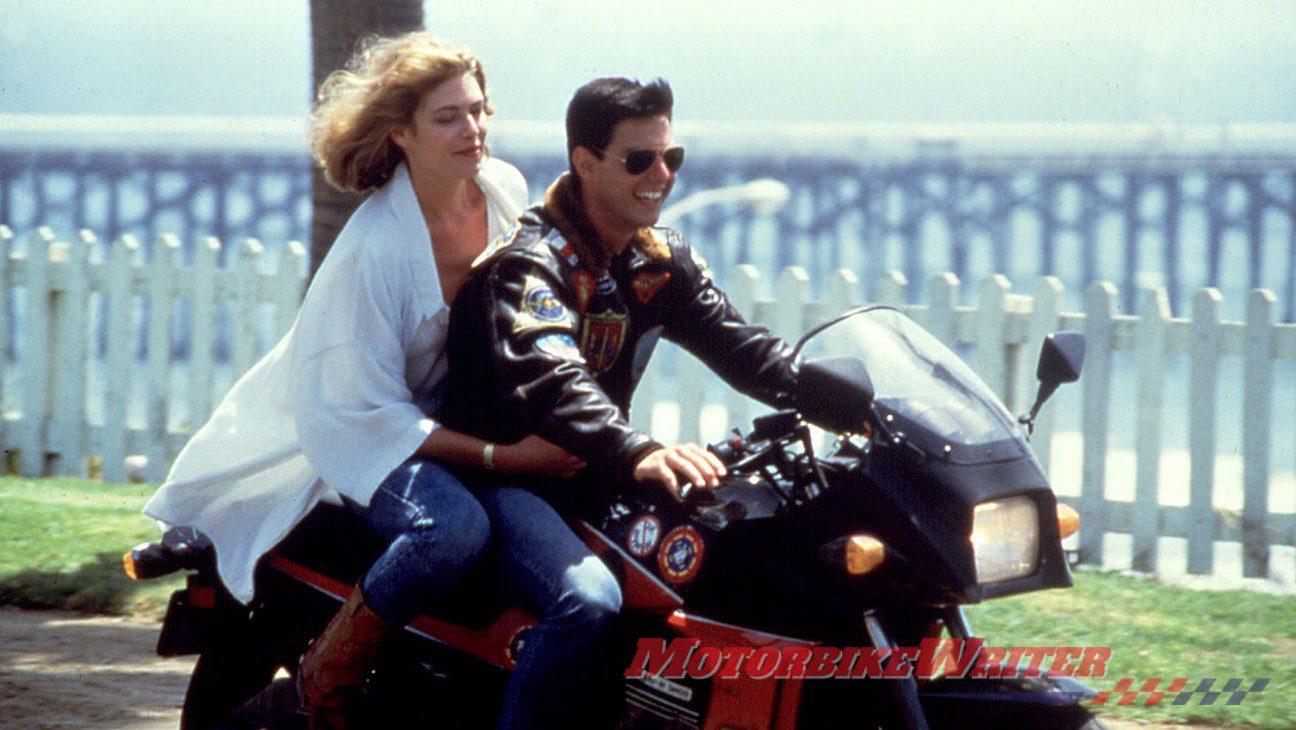 Since then he has ridden in many movies including Oblivion, Knight and Day, and Edge of Tomorrow.
Kawasaki power
But the GPZ900R is a long way from the H2R he rides in Top Gun 2.
The GPZ900R was made from 1984 to 1996 and had a 908cc transverse four-cylinder engine capable of 86kW of power and 85Nm of torque for a top speed of 254km/h top speed.
By comparison, the street-legal Kawasaki Ninja H2 Carbon (about $A44,000 sprint away) has 147.2kW (200ps/197hp) of power at 11,000rpm and 133.5Nm of torque at 10,5000rpm, but the supercharger boosts that to 154.5kW (210ps/207hp) and 140.4Nm.
However, Tom is riding the powerful track-only Ninja H2R which has 228kW (310ps/305hp) at 14,000rpm and 165Nm of torque at 12,500rpm. With maximum ram air, power literally blows out to 240kW (326ps/321hp).
Top speed on the H2R is 400km/h which was claimed by four-time World Supersport champion Kenan Sofuoglu on the closed Osman Gazi suspension bridge, about 50km southeast of Istanbul in July 2016.
From the Top Gun: Maverick video it doesn't look like Tom reaches anything near Kenan's speed, but don't discount some computer generate images to make him look a whole lot faster!
Top Gun sequel
Work on Top Gun: Maverick has been underway since 2010 wth Tom joined by his original Top Gun co-star Val Kilmer.
The movie is expected to hit our screens in 2019.