Australia's Toby Price has scored his second Dakar Rally win in a nail-biting finish and won a kiss from KTM Factory teammate Laia Sainz, but will lose his trademark mullet.
Click here to send your congratulations to Toby.
Toby only won one stage of the rally, the penultimate leg yesterday, but was consistently in the top 10 finishers.
Nursing a broken wrist from a training accident last month and just a one-minute gap from Chilean Pablo Quintanila (Husqvarna), Toby won the final stage and increased his gap to over nine minutes from Pablo.
It is the 18th straight win for KTM and despite strong opposition from Husqvarna, Honda snd Yamaha throughout the rally, KTM cloud out the top three with last year's winner Austrian Matthias Walkner second and Brit Sam Sunderland third.
"It feels amazing to stand here knowing I have won the Dakar, I don't think it has really sunk in yet," Toby said.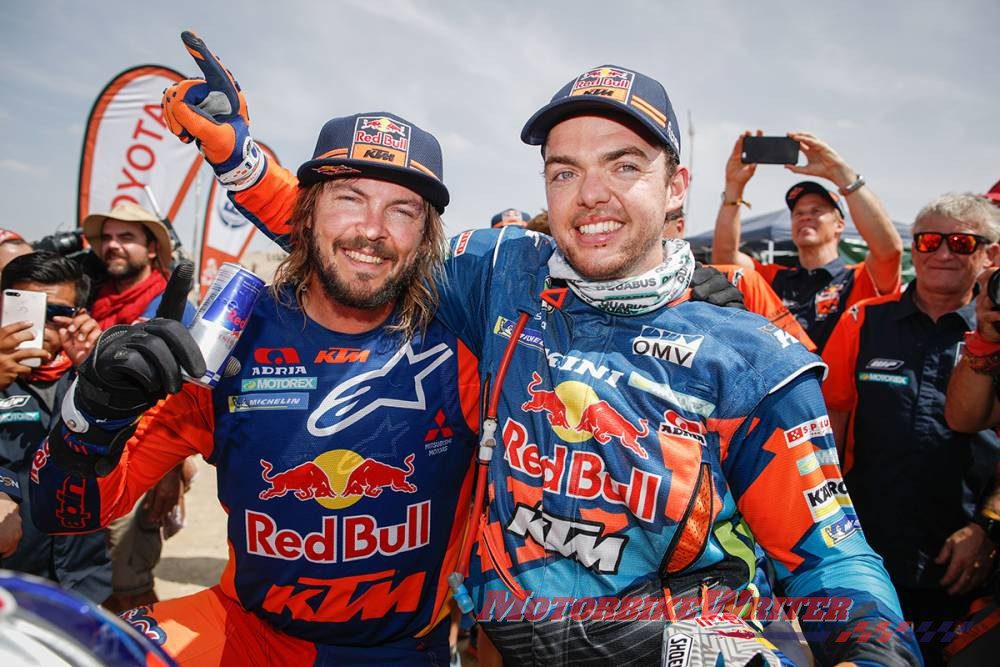 "I thought at the beginning of the event I would be lucky to even make the rest day. My Red Bull KTM bike has been amazing, I want to say a big thank you to my mechanic for that. The whole crew here do an amazing job – without them I would be no one. The team put in so much work on the lead up to the event and when we get here it's down to me out there on the track so it feels amazing to be able to reward them all with this result and keep KTM's winning streak going.
"It was so tight going into the stage this morning, both Pablo and I knew we would have to push right from the start. Unfortunately for him, he went too hard off a dune but he really deserves a win too – everyone that starts this race deserves a win. The plan now is to go home and relax for a little while, I know I need to have my wrist seen to, so I'll get that sorted and then it won't be long before we start it all over again."
Mullet and kiss bet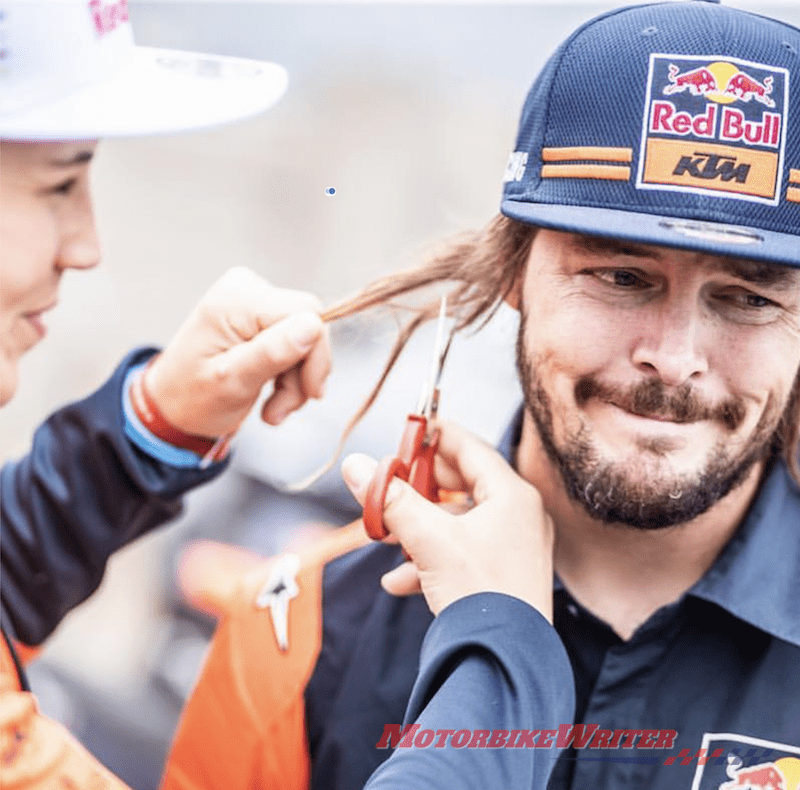 Not only has Australia's first Dakar Rally now won claimed his second victory, but he also gets to kiss and teammate Laia for five seconds.
The long-time friends made a bet before the Peruvian rally that if Toby finished better than fifth he could kiss Laia for five seconds and if the Spanish rider finished 15th or better, she could chop off Toby's trademark mullet.
Laia finished the stage 10 in 15th and overall was 11th, so Toby will soon loose his mullet.
Toby started racing the Dakar in 2015, finishing an astounding third. He became a KTM factory rider in 2016 and was the first Aussie to win the rally. He broke his leg in 2017 and last year finished third despite not racing for a year due to injury.
Not only is he the first Aussie to win the gruelling rally, but last year he also became the first to win the world rally title.
Laia is competing in her ninth Dakar, having finished top 20 in five. Her best finish was a ninth in 2015.
Aussie rookies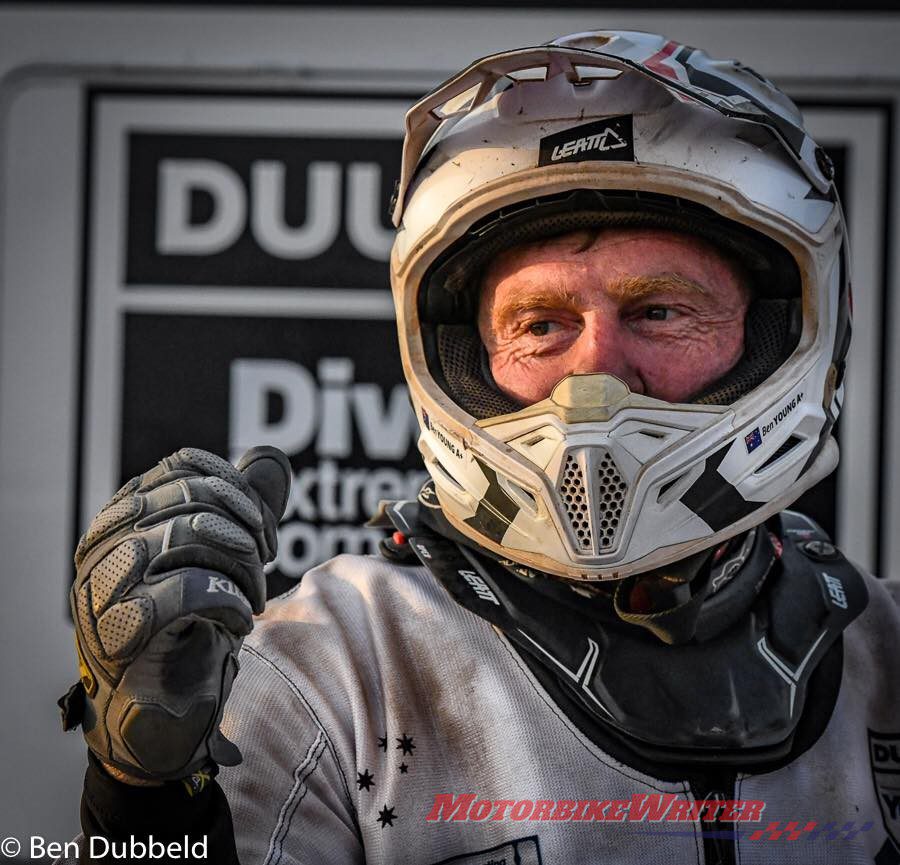 Aussie rookies, Ben Young and James Ferguson made it to the end in grand style.
Ben nursed a suspected broken hand to 55th in the final stage to be 51st overall and an amazing 10th in the rookie class.
"It's been so hard and relentless. So happy to have a finish," he told us.
Ben chose to ride on with the suspected broken hand and will have it x-rayed when he returns to Australia.
He will contest the first leg of the World Rally Championship in March in Abu Dhabi.
Click here to send your congratulations to Ben.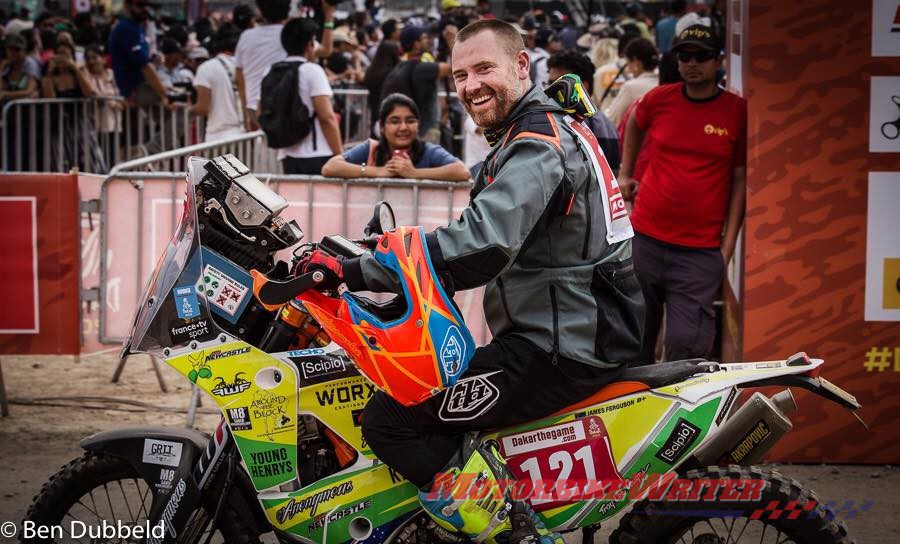 James climbed to 67th outright, 18th among the novices and 11th of the 30 riders in the unassisted Original by Motul class. 
Click here to send your congratulations to James.
Australia's only other motorcycle competitor, Queenslander Rodney Faggotter, was out of the rally on stage three with a mechanical failure on his factory Yamaha.