Long-time Bandit tragic and RACQ executive manager technical and safety policy officer Steve Spalding reviews his first-release 1996 Bandit and provides some great advice for those thinking of buying a Bandit. He's titled his review "Suzuki Bandit 1200, taking the crisis out of mid-life!"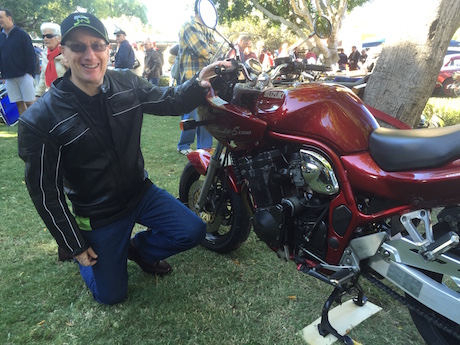 Loyalty to a bike isn't for everyone, new models come and go and each arrives with a compelling reason to either shell out the full purchase price and add to the collection or trade in your pride and joy and cough up the difference.
Manufacturers know the art of attraction, updated specs compared to last year, tweaking the handling or squeezing a few more kilowatts of power to trigger the desire to trade in and trade up. Sports bikes in particular undergo almost annual refreshing and there is no doubt many can't resist the temptation. They may be the proud owner of the current model but they are already watching for the next one to hit the showroom floor.
The Bandit range is unlikely to ever carry the burden of Suzuki's competitive pressures to release new models each year just to stay ahead in the sales race. Those that know the Bandit understand why and probably so does Suzuki. If the current range is as good as the original 1200 released back in 1996, and I suspect it would be, most owners are sufficiently content to stick with their bike for a long while.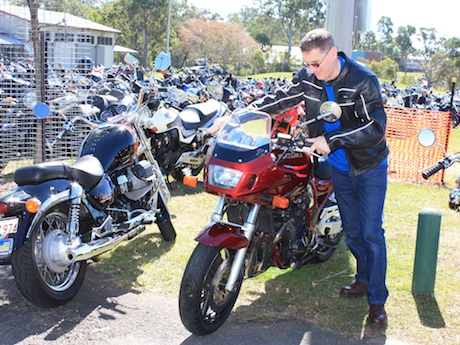 It's more than just contentment to stick with what you know. The Bandit is one of those bikes that delivers on its promise every time you ride it. It works as intended and it won't send you broke when it comes to maintenance. Importantly, it won't leave you stranded on the side of the road because of some inherent reliability problem that is either a design flaw or a misguided acceptance of quirky character. Take note exotic brands, this one is not only reliable it still has more than enough grunt to rocket you to the horizon if you so wish.
Longevity doesn't happen by chance. Get the design and build quality right and the foundations are in place. The Bandit's original engine was developed from the GSX1100R which means around 10 years of service before the Bandit received it. It lived on in the Bandit for another 11 or so years before its eventual retirement and renewal as a 1250 liquid-cooled unit. By any stretch that's a lot of real-world testing and confidence for a prospective purchaser.
Some say the motor is bullet-proof, it may be but it's still important to choose carefully if looking for a well-kept Bandit. If the owner mentions its wheelie capabilities or spectacular burn-out videos on YouTube I suggest you look elsewhere. Bullet-proof doesn't mean indestructible.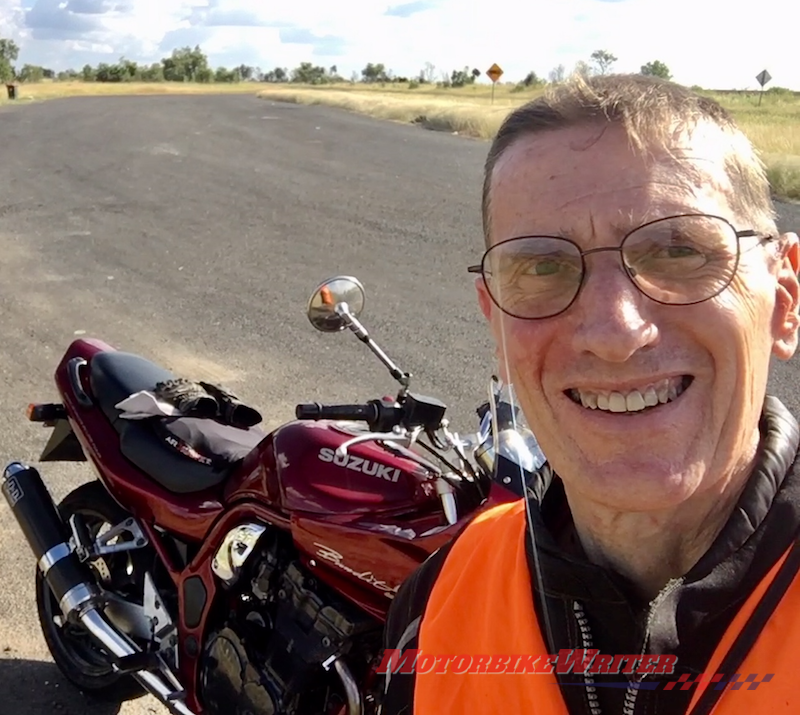 As a minimum, run the engine from a cold-start until it's at running temperature. The Bandit engine should start cleanly from cold with a little choke (yes four carburettors here) and settle to an idle of around 1000rpm with no choke needed after a minute or so. When it's warm the idle shouldn't be erratic either. It goes without saying it shouldn't smoke, rattle or knock but being air-cooled it will make a fair amount of general mechanical engine noise. By the way, if there is black smoke it's usually a sign of a rich fuel problem and blue, well, be prepared for expensive engine work.
Routine oil and filter changes are relatively straightforward but periodic valve adjustment is a little trickier. The half-fairing can be fiddly to remove and refit with care needed not to crack the windshield at its mounting points. Suzuki sells a small tool for adjusting the valve clearances that makes the job easier and a workshop manual is a must. Incorrect adjustment is a sure way to burnt valves.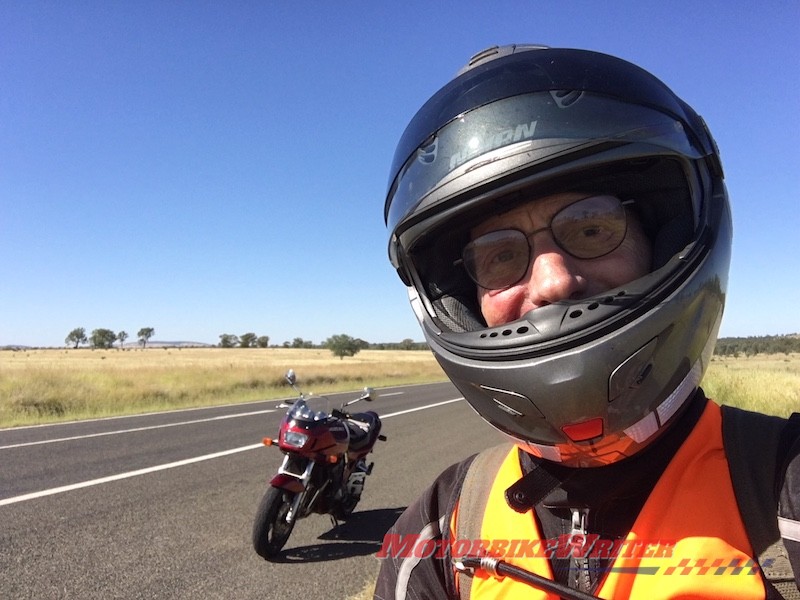 I have found fully synthetic oil helps keep the motor protected particularly on hot days and in heavy traffic where the air-cooling is struggling to keep temperatures under control. Chain and tyre wear is not excessive if the bike gets used in a sensible manner. Chain adjustment and lubricating however is important if you don't want excessive transmission backlash or noisy gear shifting.
The bottom line however, is get a good one and it will grow on you. There's also a good chance you'll keep it for a good few years. Interestingly, Suzuki's original Bandit slogan in 1996 was 'Ride the Winds of Change' which, with the benefit of hindsight, turned out to be for a bike that changed a lot less over its life than many others. If I could ask Suzuki one question though, when will we see the Bandit released in Barry Sheene's original 1970's Texaco Heron colours? That's one change that might just get me back in their showroom.
Motorbikewriter.com gives you the opportunity to review your own bike or a bike you may have ridden. Click here to send your review and photos via email.