A third Queensland rider has died in the past week after a 32-year-old man hit a tree on his motorcycle at 1.30am today in Forest Lake.
Police Forensic Crash Unit investigations say he was travelling west on Johnson Road when he "failed to negotiate a left-hand bend, left road and collided with a tree".
"The rider was thrown from the motorcycle and pronounced deceased at the scene."
Investigations are continuing.
If you have information for police, contact Policelink on 131 444 or provide information using the online form 24hrs per day.
You can report information about crime anonymously to Crime Stoppers, a registered charity and community volunteer organisation, by calling 1800 333 000 or via crimestoppersqld.com.au 24hrs per day.
Rider deaths
So far this year 16 riders and pillions have died on Queensland roads which is one more than last year and about 50% down on the three previous years.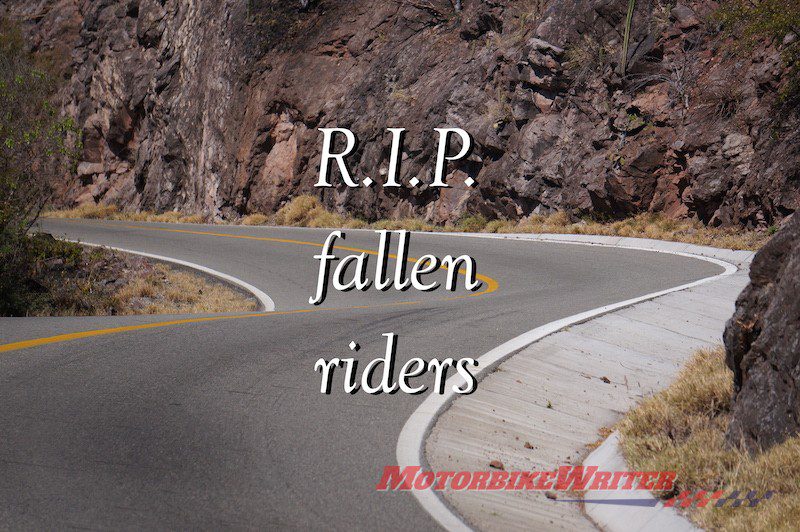 Last Saturday (18 May 2019), moped rider Umberto Williams, 32, of East Brisbane, died in a crash in Windsor, north Brisbane.
Police allege the BMW SUV was travelling northbound on Lutwyche Rd when it collided with the moped also heading north.
The BMW then veered into the southbound lanes and collided with a Subaru sedan driven by a 23-year-old Acacia Ridge man before also colliding with a Jeep.
Umberto and the Subaru driver died at the scene.
A 37-year-old Burpengary man has been charged with two counts of manslaughter and one of dangerous driving causing grievous bodily harm (excessive speed and fail to remain scene).
Yesterday, a 43-year-old rider passed away in hospital after being involved in a collision with a ute at a Kingaroy intersection on Thursday.
Police Forensic Crash Unit investigations indicate that the rider was heading east on Haly St about 1.50pm when his bike collided with the passenger side of a Ford utility turning from Glendon St.
The rider was thrown from the motorcycle on to the road.
A staff member of the Commercial Hotel on the corner says the ambulance "worked on the rider for some time".
He was taken to Kingaroy Hospital before being airlifted to the Princess Alexandra Hospital where he passed away last night.
"There was damage to the passenger side door," the hotel staffer says.
The ute's driver, a 62-year-old man, was not injured in the crash.
Kingaroy Police say "no charges have been laid at this time".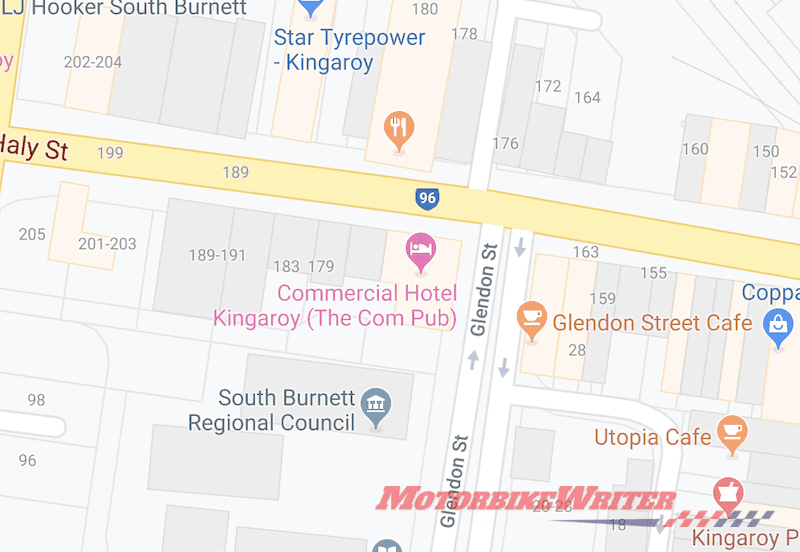 The crash occurred in a 50km/h area and Kingaroy Police say "speed may have been a contributing factor" but would not say which vehicle was speeding.
Police have not yet released the names of the rider or driver.
The Commercial Hotel worker says the rider and 62-year-old man driving the ute were both locals, but she did not know their names.
Investigations are continuing.
Our sincere condolences to the riders' families and friends.