Indian Motorcycle Australia has released the third limited-edition Scout after the sales success of its first two, the Scout LE Mk I and Mk II.
Scout LE Mk III is inspired by heritage colour schemes and 1930s styling with iconic Indian Red and Thunder Black, gold pinstripe detailing and Indian script decal on the tank.
The third limited-edition Scout is also fitted with genuine accessory black wire wheels and a black 1920s Solo Saddle.
Only 10 have been produced and they cost $21,695 ride away compared with the price of the standard model at $20,995, yet it has more than  $4000 in added value.
The first limited-edition model was the Scout LE with special two-tone paint, painted Indian tank logo, tan leather solo seat and wire wheels at $100 extra for $3000 worth of added features.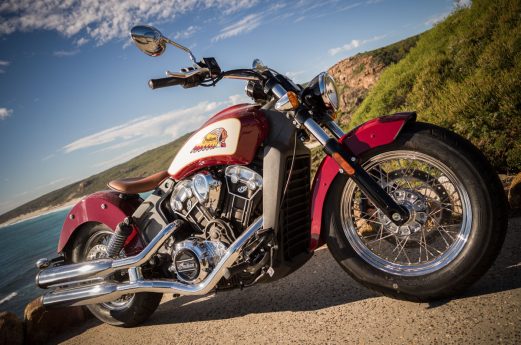 Indian Motorcycle Australia country manager Peter Harvey says the first LE models sold before they hit the dealers' floors.
"There were people waiting for them because they had seen it on display in the dealerships and said as soon as it is available we'll have it," he says.
"These won't take long to go either as we've already sold four."
The second was the LE Mk II was inspired by a 1935 Sport Scout. It had custom gold pinstripe detailing with accompanying warbonnet on the tank and added a set of genuine black wire wheels and custom tractor style springer seat with distressed black leather finish.
Only 10 were produced at $21,500 ride away but more than $4000 in added value.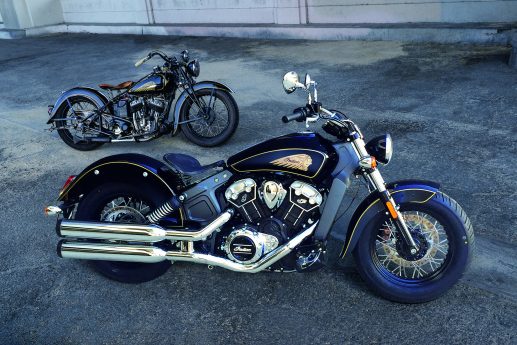 Peter told us after the second custom there could be more on the way.
"We want to make sure they are limited. We also want to make sure it has some relevance to Indians past, Scout in particular," he said.
"However, if people want to do it themselves, they can."
Peter also left the door open for limited edition customs of other Indian models.
"We could perhaps do other models, but only if there's a relevant event or model that resonates for the motorcycle community. We're not just doing it for the fun of it."
Which is your favourite custom Scout, first second or third?