And We Assumed the Bike Was Fine
If you had your heart set on really beating the crap out of your new KTM 790 Adventure R and were worried the suspension won't be up to snuff, WP Suspension has the perfect upgrade for you. It's called the XPLOR PRO, and it takes things up a notch.
The suspension is a special high-end product. WP Suspension designed it specifically for the KTM 790 Adventure R that will improve bump absorption, damping, and adjustability. The suspension travel goes from the standard 9.5-inches to 10.6-inches. Not sure it's the best out there? KTM Ultimate Race participants will be using it in this year's Merzouga Rally.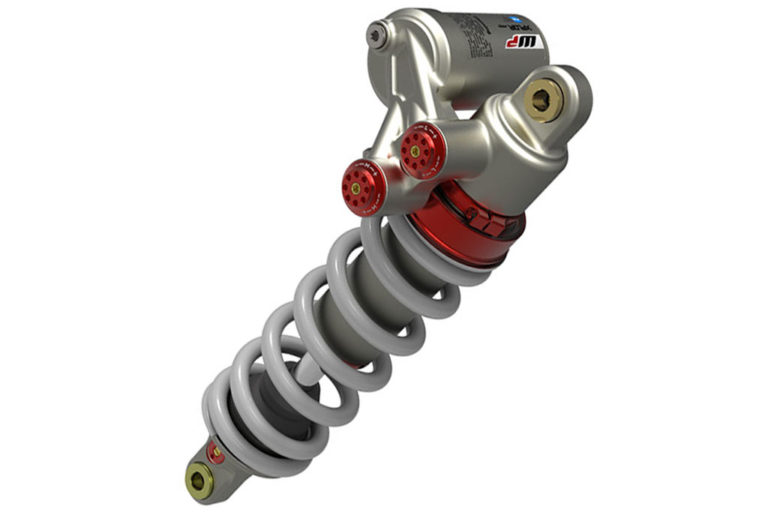 There are two parts to the new setup, the WP XPLOR PRO 7548 forks, and the WP XPLOR PRO 6746 rear shock. Together, these give you some serious improvements. The forks offer a stiffer setup with adjustments made internally. The product features no sealing surface. This means there's no drop in pressure once the valves open. There are also no shims, so there's no loss of damping from bent shims. On the rear shock side of things, the product is fully adjustable with standard tools. It includes high and low-speed compression damping.
WP Suspension has not determined the price in the U.S. Abroad, the front forks will go for €2,581 or roughly $2,900, and the rear shock will go for €1,351 or roughly $1,500. It will be interesting to see if they go up in price, stay the same or down for the North American market.