Expensive and Odd-Looking
If you want to pretend you're in your own sci-fi movie riding an electric motorcycle, and you would like to empty your bank account, then Curtiss Motorcycles has the perfect bike for you. It's called the Zeus, and the company revealed a cafe-racer looking motorcycle a while back. Now it has a bobber-style motorcycle, too, and some specs and a price for the bikes. 
Curtiss wants $60,000 for either of the motorcycles. Before you spit out your coffee take a look at the specifications. It's a genuinely impressive machine. Is it worth $60,000? I certainly don't think so, but then I bet there's some person out there who might.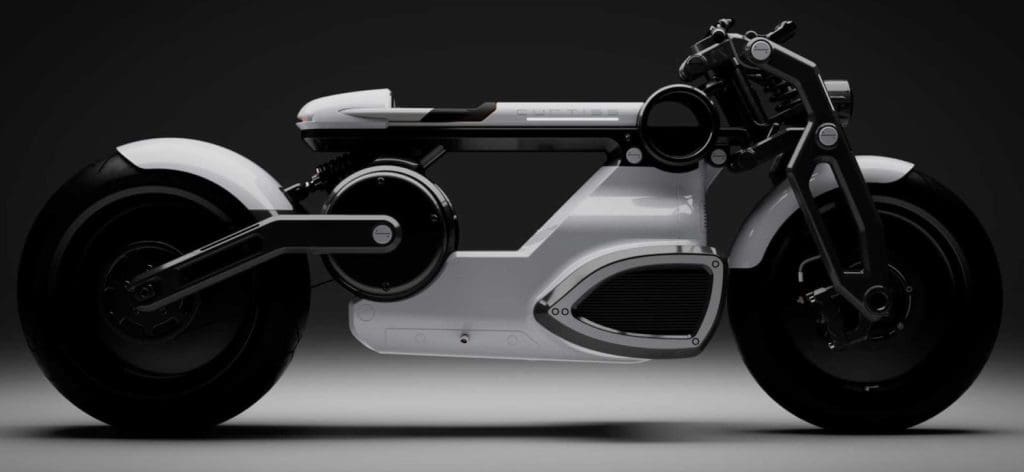 The bike has an estimated range of 280 miles per charge. That's more than the Zero SR/F and the Harley-Davidson LiveWire. Power sits at a healthy 190 hp and 145 lb-ft of torque. The bike weighs around 475 pounds. The motorcycle is made of a modular frame that consists of aluminum and carbon fiber. It has 17-inch wheels and Pirelli Diablo Rosso tires.
The bobber is more my style, but it's still a little odd. But then if I'm going to ride an electric motorcycle it might as well be a little odd. However, there's no way I'm forking over $60k for a motorcycle. Even if it does beat other models on battery range. Curtiss expects to start delivering the motorcycle in 2020. It is now taking deposits for $6,000.