I don't care what other riders tell you, or how they justify their moto purchases. They talk about horsepower and handling and technology. Spare me the flapping gums; it's all about how they look—and how you look on them.
Looks are the first thing you see when you see a new bike on the street, on the web, or in a magazine. No matter how amazing a bike's specs are on paper, if it looks like something only a mother motorcycle could love, it's more or less doomed.
Of course, the flip side is that there's no accounting for taste. I've seen riders go gaga for bikes that raise vomit in the back of my throat, but I guess that's what makes the world such an interesting place. So let's discuss this. What are the most beautiful production motorcycles ever made?
Here's my list in order from old to new. You'll no doubt cry with joy about some and shout at your screen for others. Excellent! Off we go.
#5: 1923 Brough Superior SS100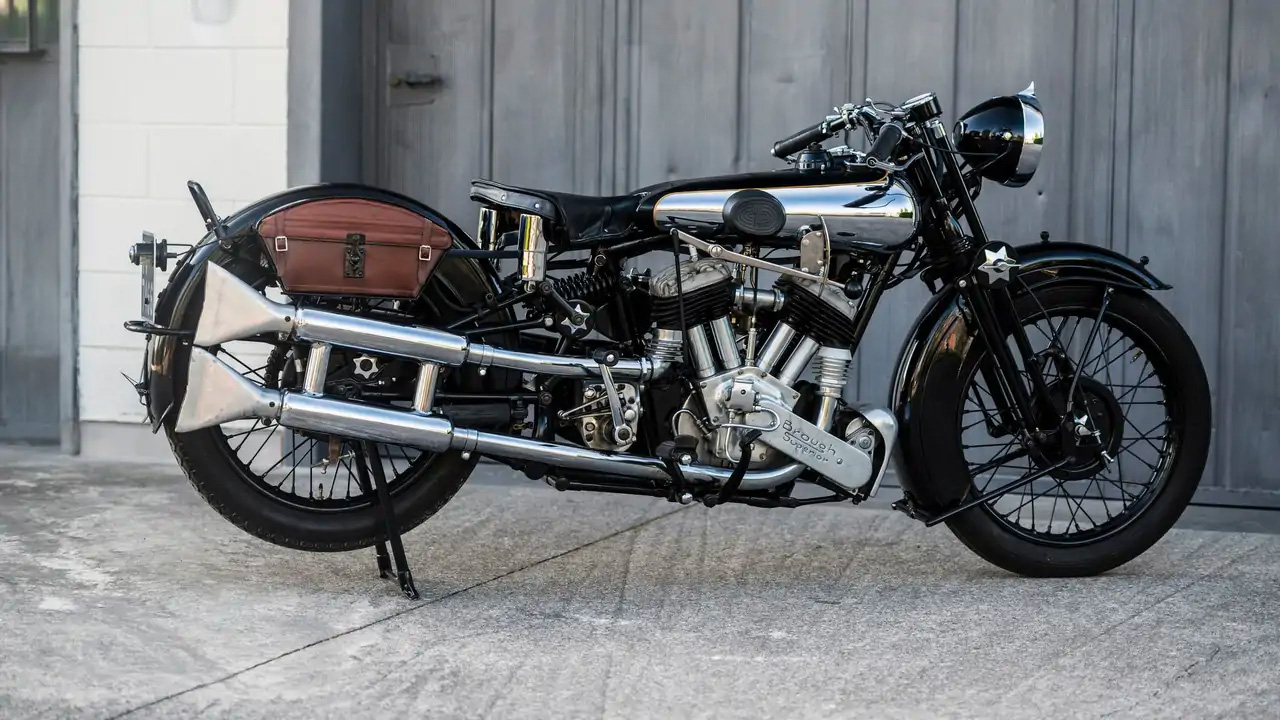 OK. So no big surprises here. But it's bloody hard to talk about the Brough SS100 without resorting to tired cliches and arse kissing. When it came out, it was the two-wheeled Bugatti Veyron of its time, rewriting people's understanding of what a motorcycle could and couldn't do. A plaything of the idle rich, some models possessed an unheard of 70 horsepower and could hit a top speed of 110 mph under the right conditions.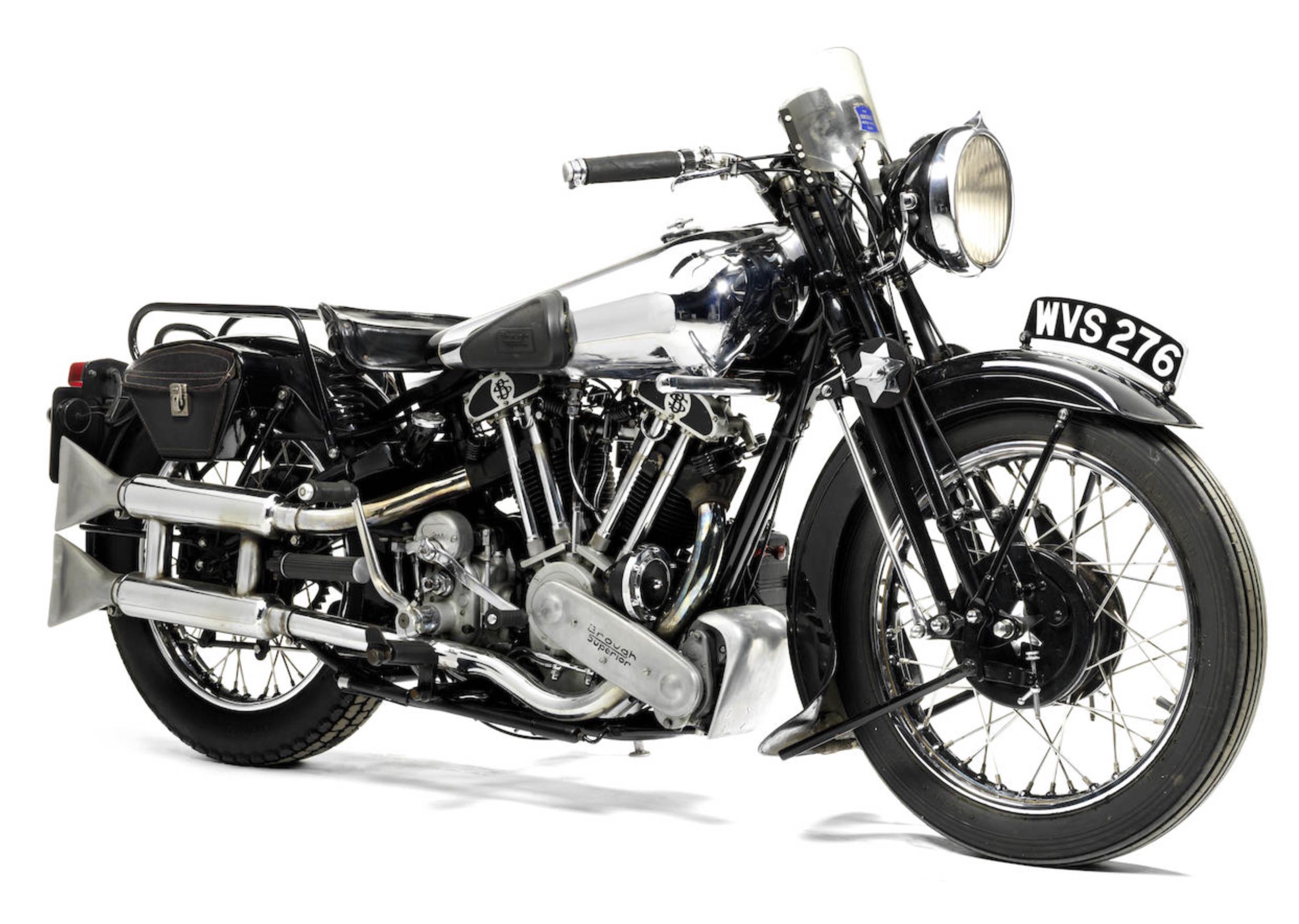 It would be easy to say they were popularized by T.E. Lawrence (aka, Lawrence of Arabia), but I feel the truth is that the movie named after him and the sheer impressiveness of the Brough SS itself were probably more responsible for that fame. A stunning tribute to modernist design and humanity's new-found love of velocity, the real miracle here is that they looked as good as they rode; how a bike designed in the 1920s can still look so damn beautiful is totally beyond me. What a bike.
#4: 1932 BMW R32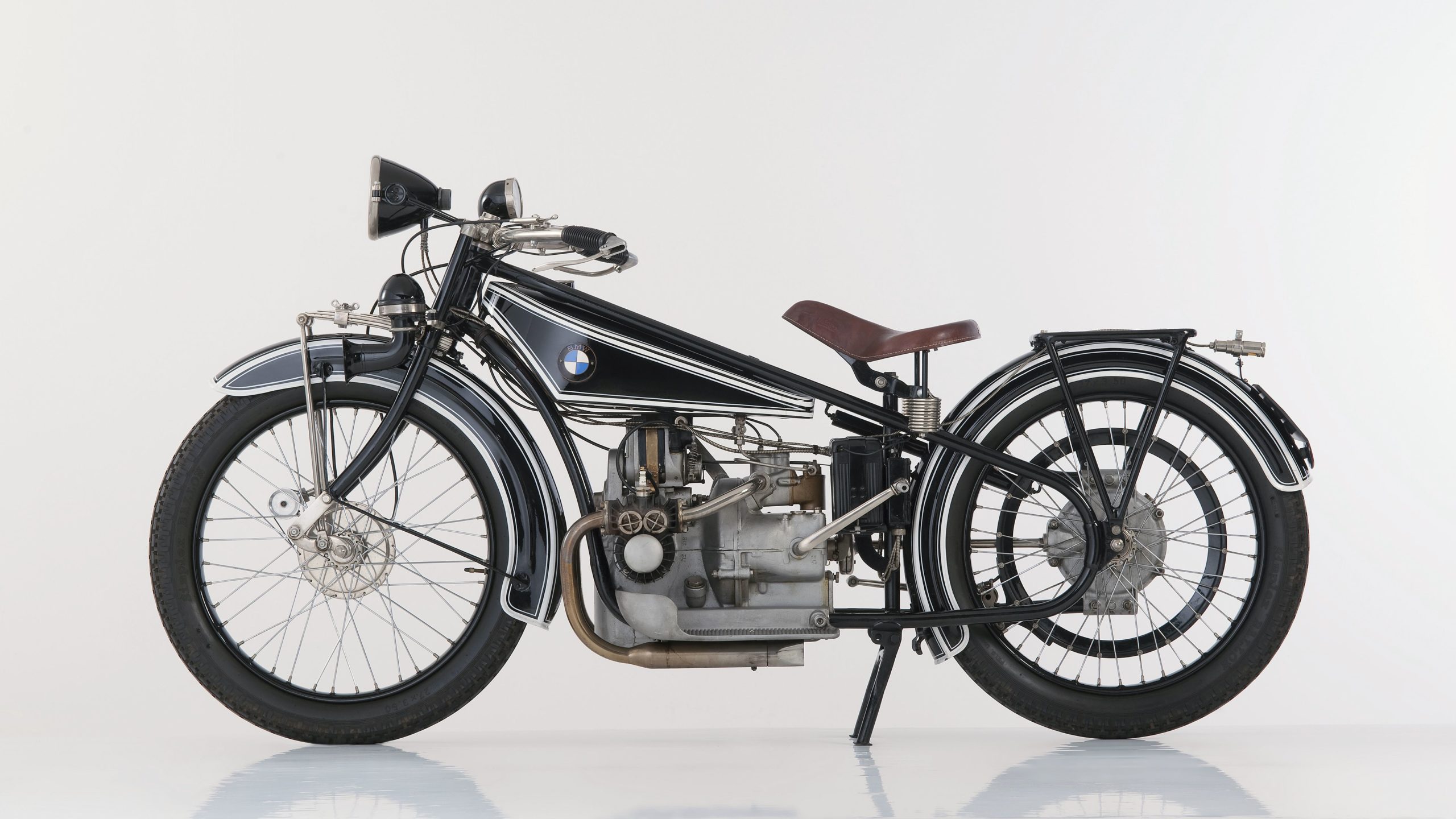 Probably the least controversial pick of the bunch, this stunner from Deutschland has stood the test of time like no other bike. That it was the first of many designs from the now famous BMW motorcycles makes the achievement even more impressive. Conceived by General Director Franz Josef Popp and Design Director Max Friz, it's still a jaw dropper after almost 100 years.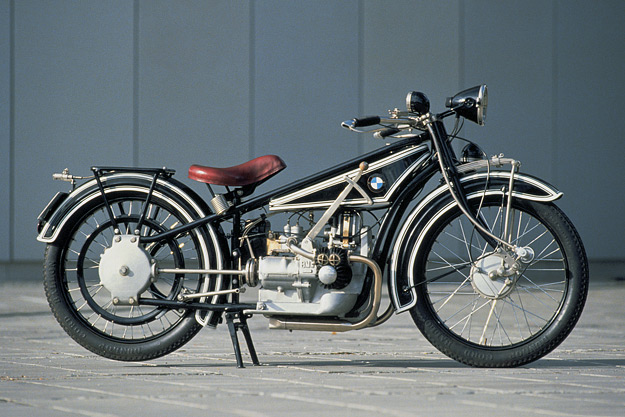 The engine in the R32 had a displacement of 494 cc and cast-iron sidevalve cylinder heads. It also produced a very decent 8.5 hp, which pushed the R32 to a top speed of 95 km/h (59 mph). Cooling was helped by the boxer cylinder arrangement and the power was delivered to the rear wheel via a shaft, not a chain.
On a darker note, the platform was at one point adopted for army use by the soon-to-be-infamous German Wehrmacht. Small wonder, since it could handle the sand and heat of—oh I don't know—say, the North African Desert, for instance? But Nazis aside, it's still an incredible looker.
#3: 1949 Vincent Black Shadow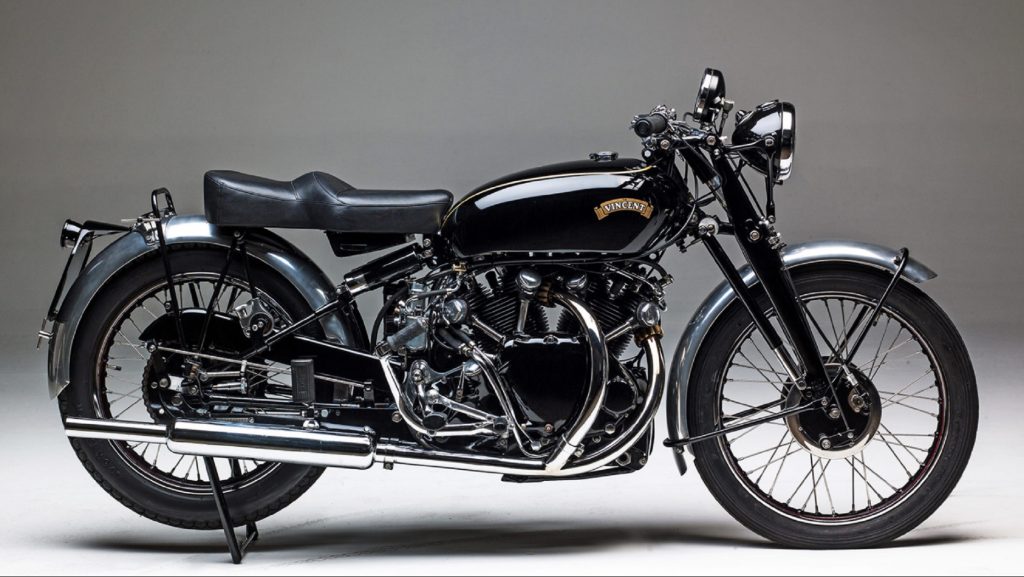 With WWII in between the Brough and the Vincent, it's apparent that the war and the technological changes it ushered in transformed motorcycle design into something much closer to where it is today. Squint at this bike and you'll see any number of design silhouettes, including 'modern classics' from Triumph, Royal Enfield and Kawasaki. Running a one litre V-twin, its modern suspension and drivetrain tech gave it an unmistakable edge when it came to top-speed runs.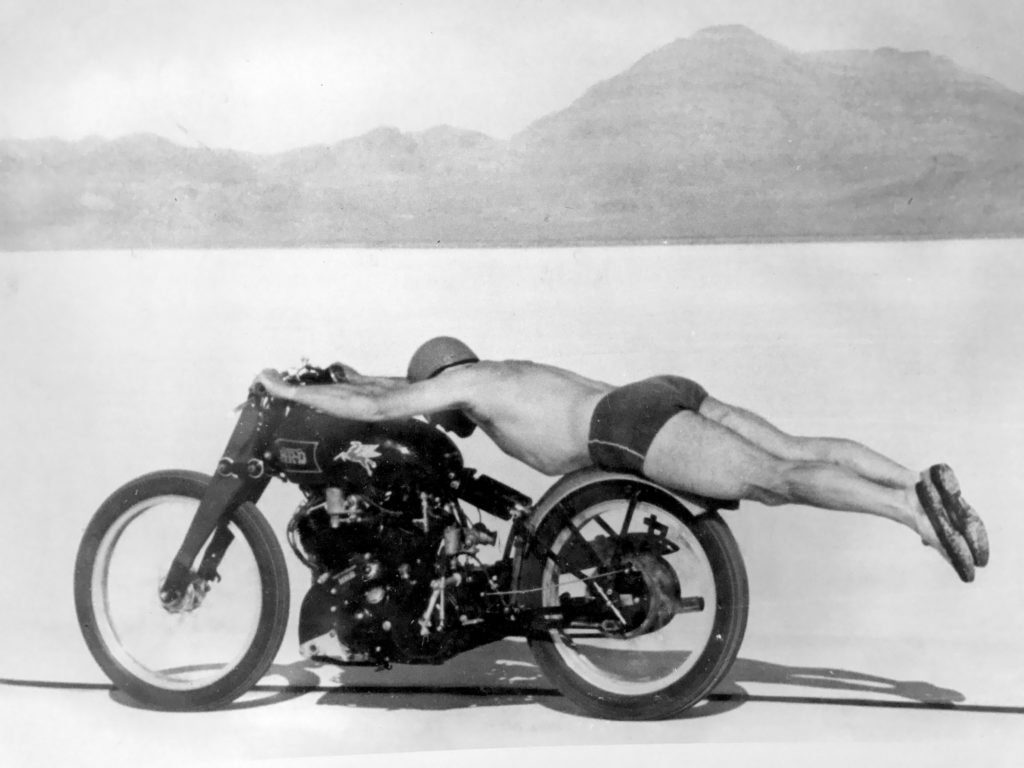 But look at those lines—talk about everything being in the right place. And while the BMW and Brough don't exactly have engines that would hurt delicate eyes, the powerplant in the Black Shadow is an absolute thing of beauty. Dare I say the word 'sculptural'?
Excuse me while I have a moment to myself. The Vincent Black Shadow's looks are truly archetypal.
#2: 1950s Norton Manx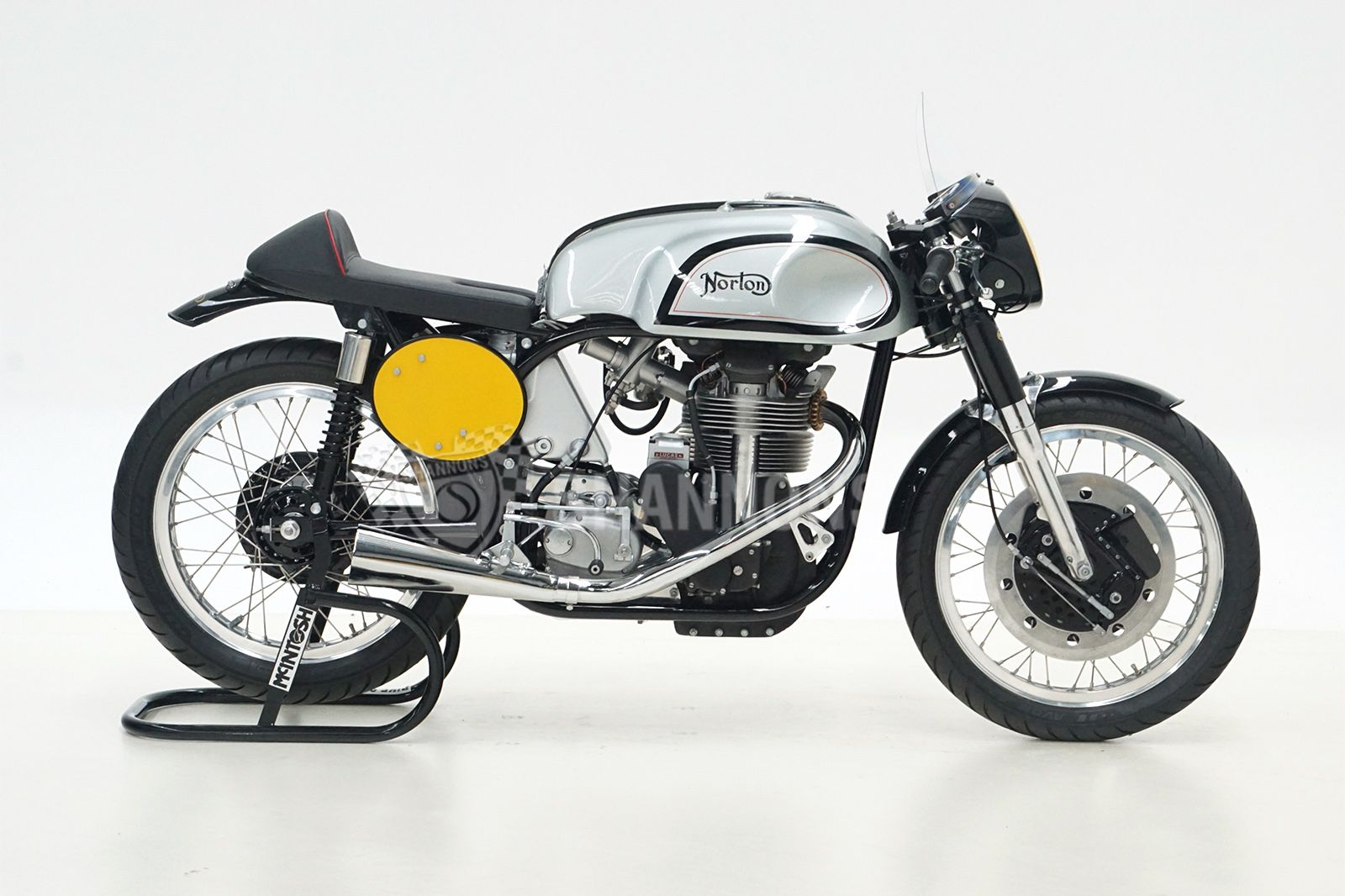 Looking to blame a bike for the current flood of cafe racers at your local coffee shop? Here's the culprit; the 1950s Manx from Norton Motorcycles. Objects of desire for young moto fans the world over during that decade, you would have been hard pressed to find a boy's bedroom wall or moto garage in Britain that didn't have a centerfold of the Norton Manx thumbtacked to the wall.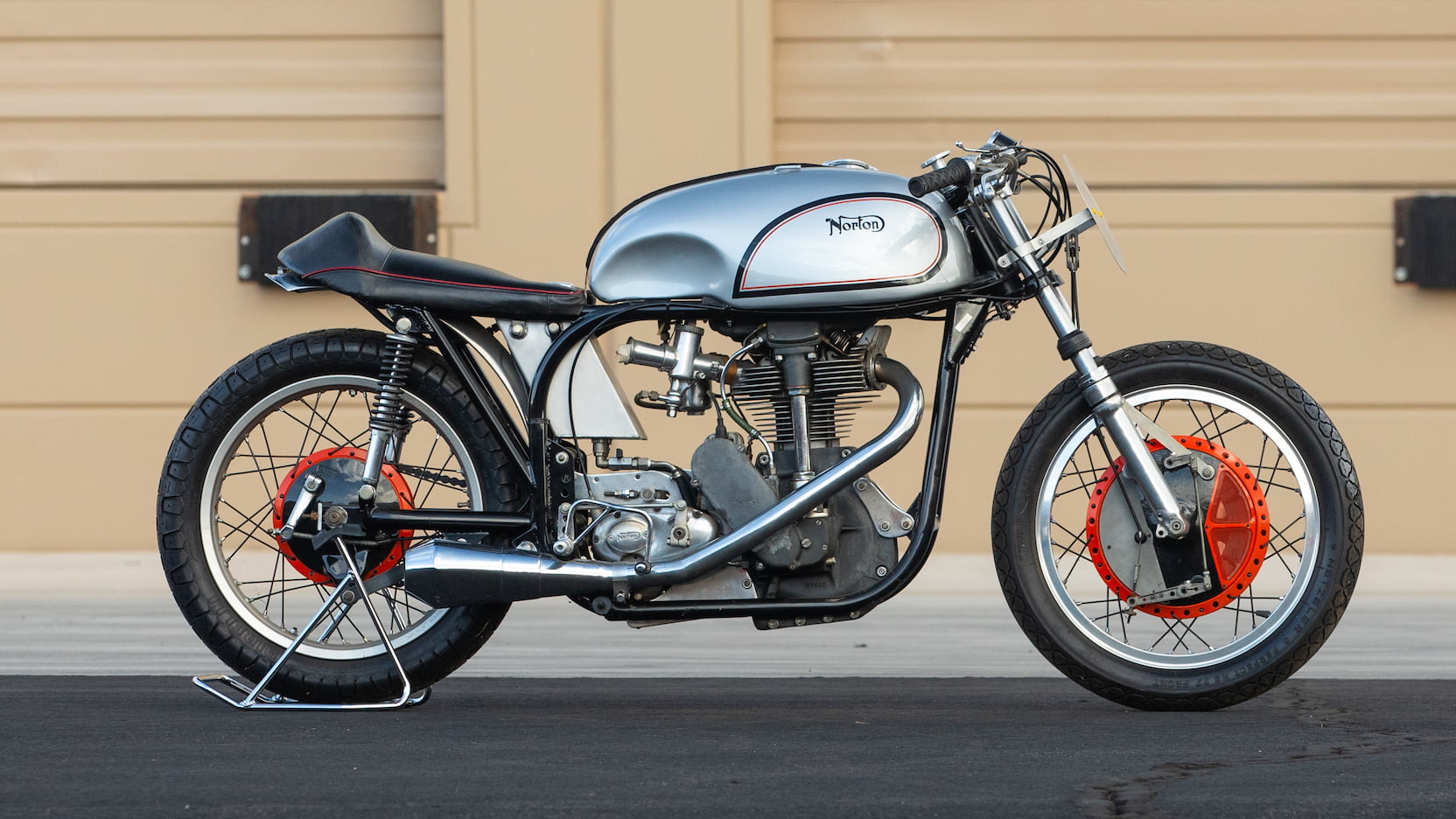 With a tank that I still consider the most beautiful ever produced and a seat design that still wows in 2021, not a millimetre of the bike's design looks out of place. Add in that jaunty exhaust line cutting back into reverse cones and the ventilated brakes? And the forks? Shut up and take my money.
#1: 1974 Ducati 750SS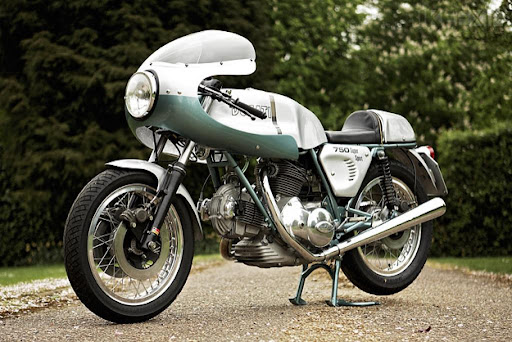 The Ducati design team was on fire in the 1970s. God knows what their secret was, but the number of two-wheeled stunners—both faired and unfaired—that they managed to design and then produce is nothing short of molto fantastico.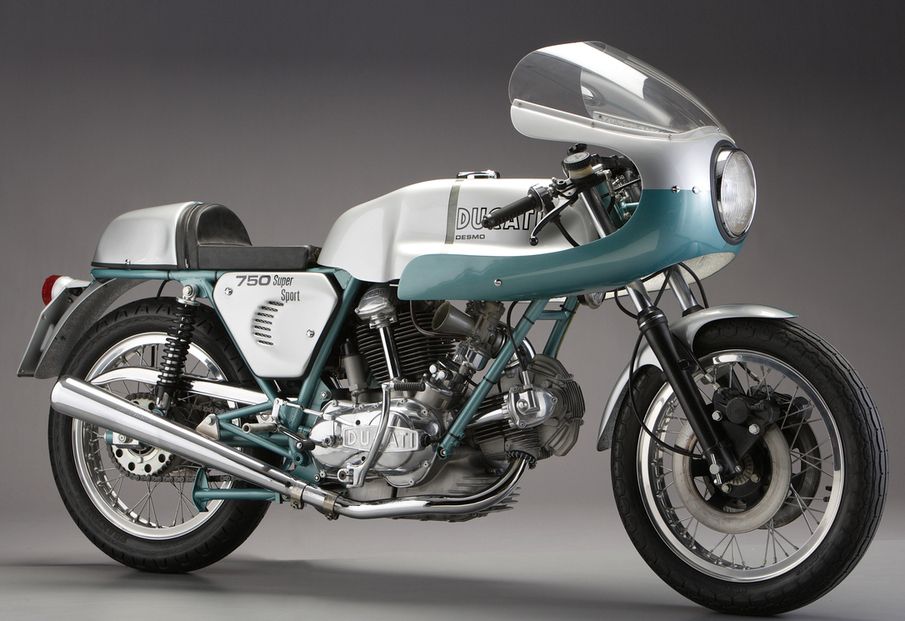 Clearly taking inspiration from their track bikes of the era, the bike was a barely-disguised road racer with the bare minimum amount of mods made to stop the Carabinieri from getting too upset. With a fairing design that looks like the god of motorcycling penned the lines themselves and a colour palette that sounds ridiculous on paper (is that teal?) but works incredibly well in real life, there's never been a better example of exactly how Italian automotive design kicks so much butt.
Honorable Mention: 1987 Honda VFR750R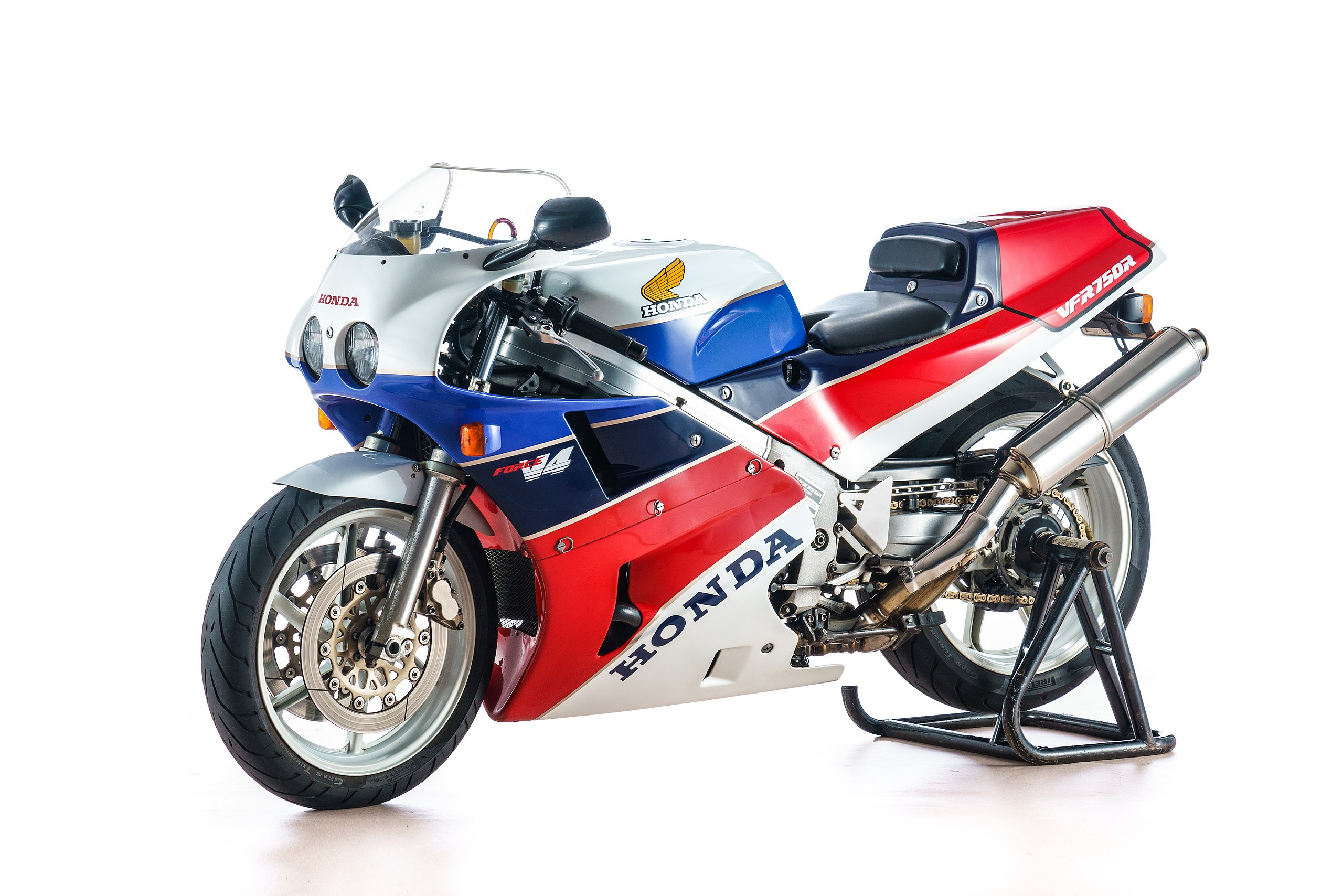 Not much came out of the 80s that still looks sharp today. Hell, I could write a thesis on bad 80s American car designs (boxes, the lot of 'em!). But meanwhile, in the land of the rising sun, something was going very, very right. And while it's still a product of its time, I'd rock one in a second.
To my eyes, there are three main elements to the bike that really kill it (in a good way): the converging lines, the twin headlights, and that free-floating rear wheel.
Commonly called the 'RC30', the bike was a technical tour-de-force, too. Because Honda. The (take a deep breath) 748cc 16-valve gear-driven double-overhead camshaft liquid-cooled RC24-derived 90° V4 produced a massive 118 hp at 11,000 rpm. Hot damn! Can you imagine banging into the redline on that?
The sum total effect is a bike that looks fast at a standstill, oozes cool racing cred, and functions as a killer street bike, too. And it might just be me, but doesn't it have a certain toy-like quality that just makes you want to play with it?
'What! No modern bikes!?' I hear the peanut gallery shouting. If my editor had given me the luxury of adding a few motos to the list, I think it's fair to say I would have included a Ducati Desmosedici, MH900e, or even a Panigale V4 (although I would have to say that I find the latter's tail section way too, um, erect). I also had the not-so-modern Honda RC166 on my mind, along with the Norton Commando and the brand new MV Agusta Superveloce.
Here's an idea; if each person who reads this article were to send me $10,000, I could just buy them all and let you know what I think. Sound OK? Cool. I'm off to check my PayPal.