Taking Your Mini-Moto to the Next Level
Going off-road is as much about the tires you use as it is about the suspension, frame, and engine of your motorcycle. Some good knobby tires can transform motorcycle, and that's exactly the idea behind the Shinko Tires Mobber Tire. The company recently released the knobby all-terrain rubber. It's designed for your small motorcycle, too.
Shinko Brand Manager Kyle Isaacs said that the company took its 504/505 tires and revised them for use on smaller motorcycles. He went on to say, "The all-new Shinko Mobber tires are true off-road performers giving riders the DOT requirements they need while on the streets. Adventure riding and off-road mobbing on small-bore bikes…. that's what the Shinko Mobber was built for."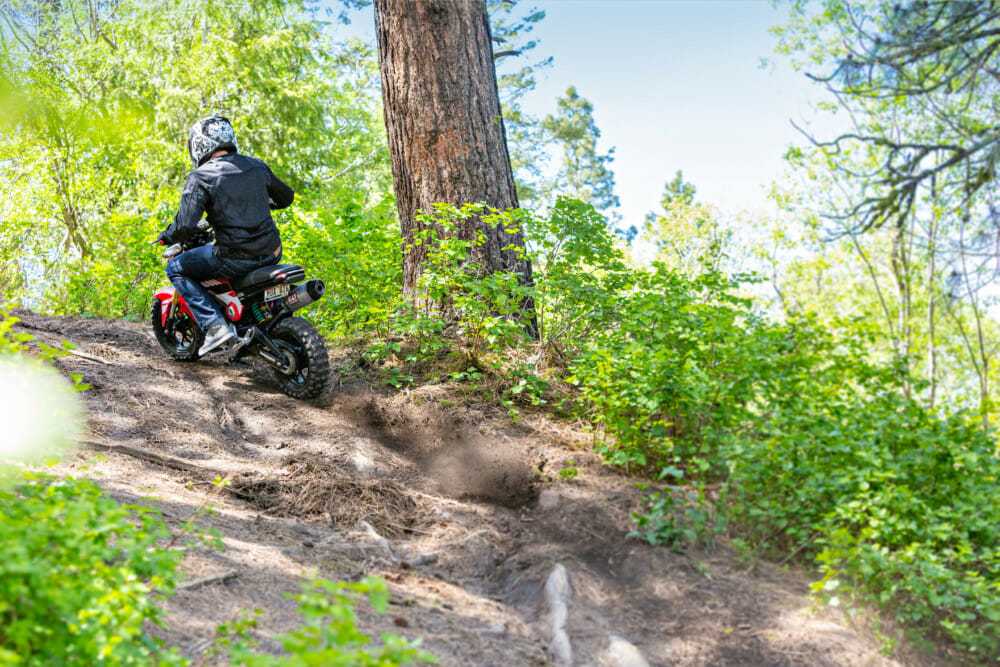 The Mobber tires feature a tread designed for hard terrain but still usable on the road. They feature a high carbon content compound. Shinko designed all of the knobs not break or tear. However, excessive road use is not recommended. These things are really off-road tires with some on-road capabilities.
I think they're some killer tires. I'm thinking you'd probably want a set of these and a set of street tires to swap out as you see fit.