Over the last decade, the electric bike market has thrived and enjoyed rapid growth alongside the overall PLEV industry. According to available statistics, the electric bike market was valued at approx. $40.3B USD in 2019 and looks set to hit $118B USD by 2030. No matter where in the world you look, the eBike boom shows no signs of slowing down.
The popularity of these products is huge, with a reported 85% increase in eBike sales throughout 2020. Further studies only show an increasing demand for eBikes across many countries (especially in Europe and Asia). As such, it's no surprise that many electric bike brands are in overdrive to get an advantage over competitors in this market.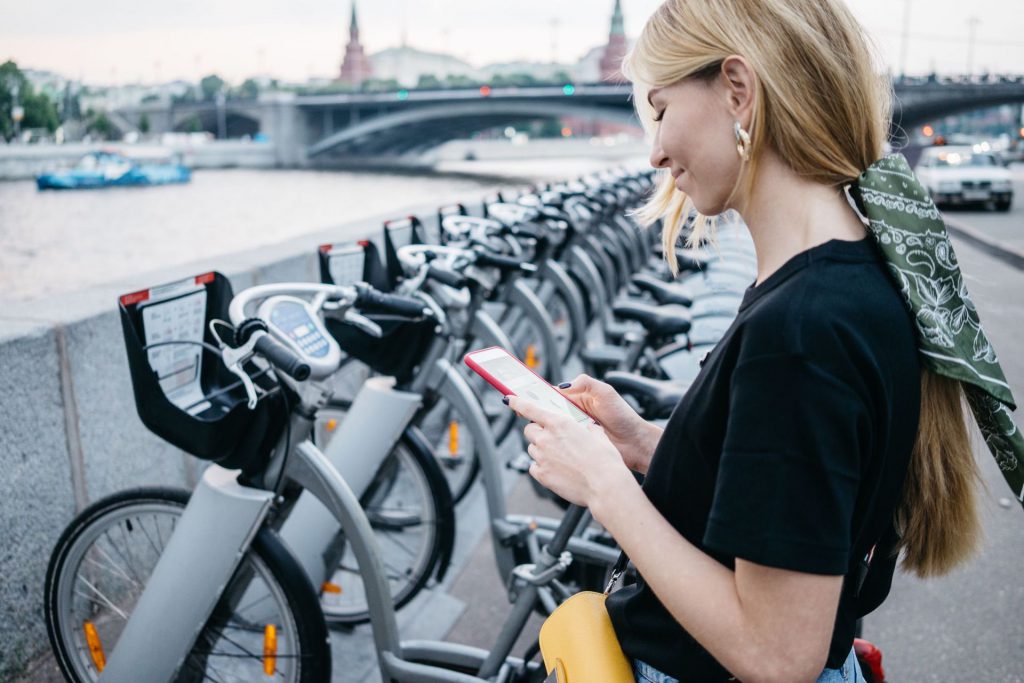 Therefore, we've compiled a list of the 10 best-backed eBike brands to help our readers find the ideal choice for their needs, focusing on renowned and award-winning companies. Let's begin our list with some of the biggest eBike brands in the world:
Biggest eBike Manufacturers
Giant Bicycles
Previously mentioned in our 15 Best eBike Brands of 2021 article, Giant Bicycles are one of the largest bicycle manufacturers in the world. Surprisingly, Giant is also known for selling great budget options, despite all models retaining great build quality. As expected, Giant Bicycles quickly adapted to fit the growing needs of the PLEV industry, extending their range to host a huge variety of eBike models.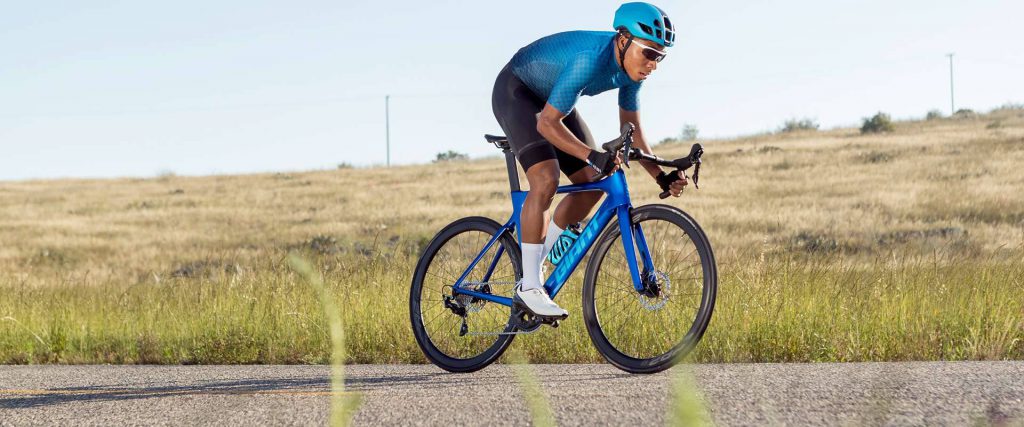 This brand really is a pioneer when it comes down to design, winning a number of awards for their work over the years and using the best components. With a further 6.6 million in sales and $1.9B USD in net revenue reported throughout 2017 and a 10.3% increase in sales throughout 2020, it's clear that Giant Bicycles have more than enough to continue expanding operations.
Merida Bikes
Founded in 1972, Merida Bikes now operate in over 77 countries and manufacture over 2 million bicycles each year. Considered one of Taiwan's largest companies since 2012, Merida Bikes remains valued at ~$475M USD. Much like many other big brands, Merida adapted quickly to suit the growing demand for eBikes; now offering a great selection of traditional and electric bicycles suitable for all manner of uses.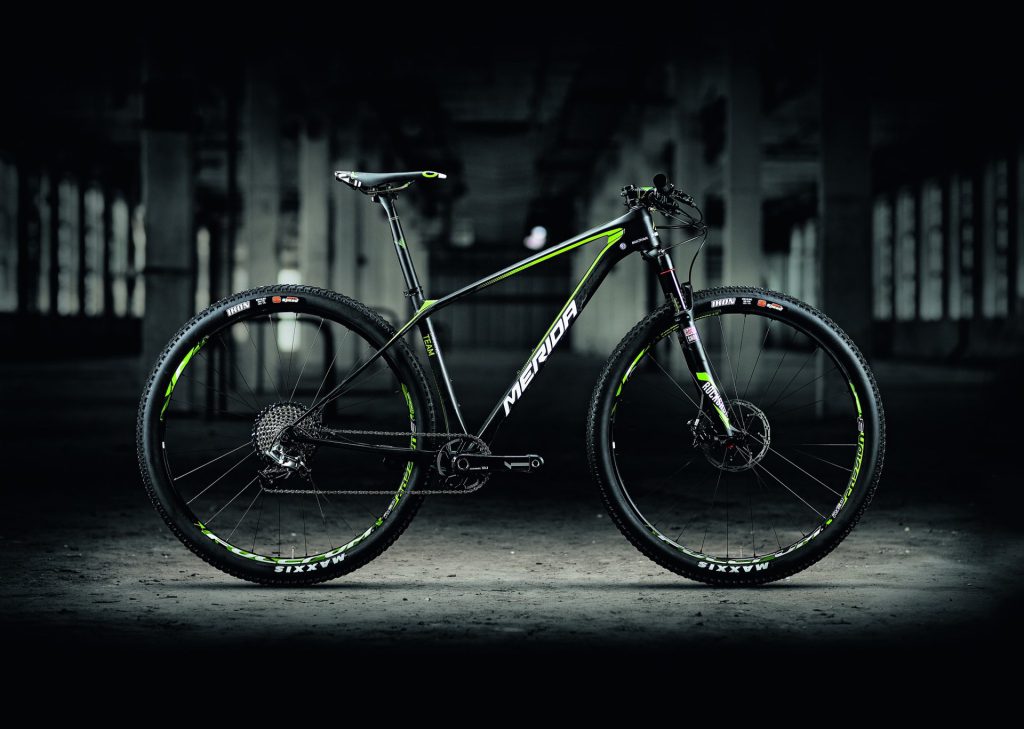 All of their bikes come with a lifetime frame warranty, along with 1-year component coverage. Originally an equipment manufacturer for various other brands, the company broke into the world of bike design in the late 1980s. Since then, many of their designs have received a number of awards. Here are just a handful of accolades given to them over the years: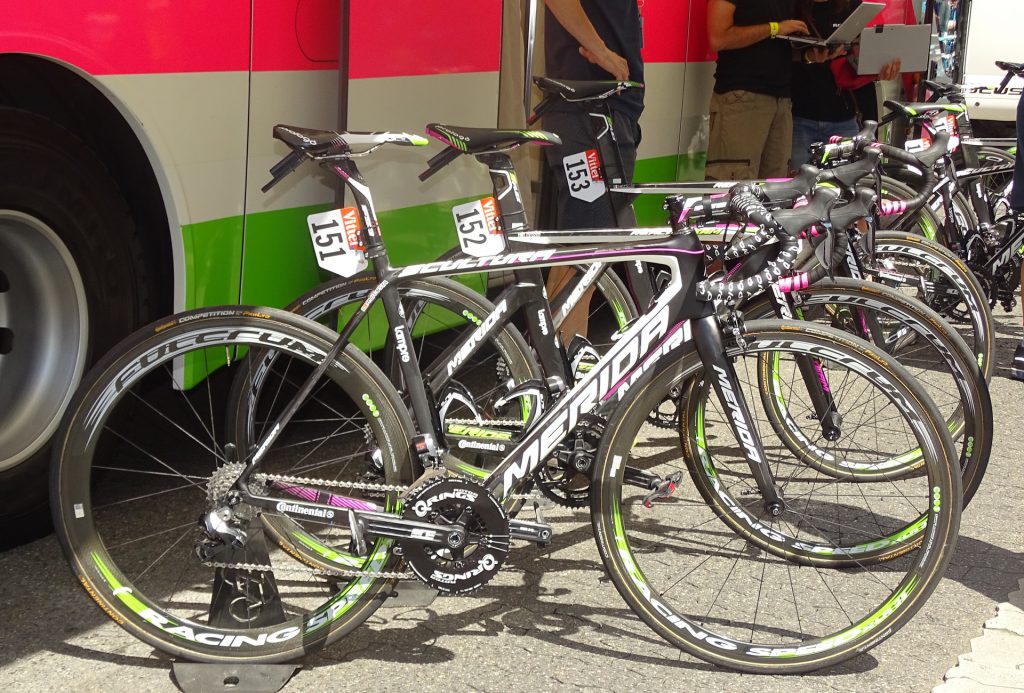 Their eBikes are solid and quite fairly priced, although not always available for purchase online, depending on your location. Merida Bikes enjoyed a net profit of ~$4.34B USD throughout 2020 and currently employs over 3700 employees.
As one of the largest eBike companies, it's clear they have plenty of resources to reinvest into R&D, production, customer care and expansion—which they continue to do!
Accell Group
Founded in 1998, Accell Group is located in the Netherlands and has a team numbering 3,000 employees. They are considered the largest eBike company in Europe, while still operating in Canada and the USA. Their subsidiary companies include Haibike, Atala, Winora, and many more.
They also claim to be the second-largest manufacturer/supplier of bicycle parts and accessories. Accell Group is constantly focused on all of their subsidiary eBike companies, earning over half their revenue from eBike sales and shipping over 430,000 units throughout 2019.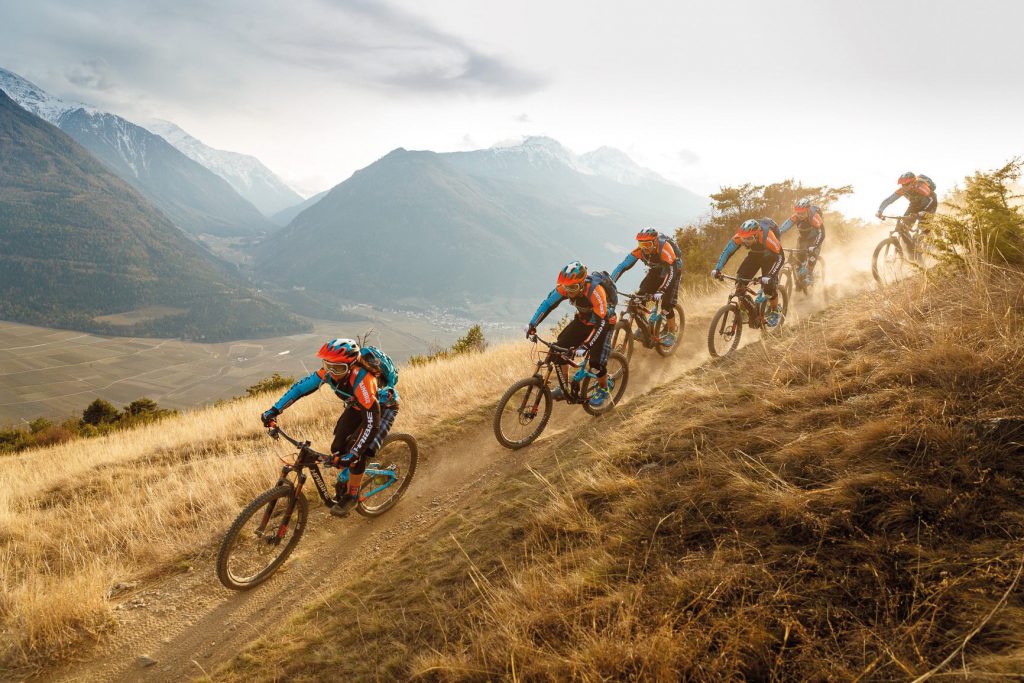 With a turnover of € 1.3B and many respected eBike brands under their control, it's clear that operations at Accell Group show no chance of slowing down; this claim is further backed by an increase in production up to 80% throughout March of 2020. Whilst Accell Group does not sell directly from their website, readers can discover all their options in their 'Our Brands' section.
Aventon
Founded in 2012 and originally a fixed-gear bicycle company, Aventon showed great versatility and direction when they adapted to fit the eBike market in 2018. Since then, they have quickly become one of the best-received eBike brands—selling over 200,000 units since conception, with each model rated a near full 5-stars in thousands of customer reviews.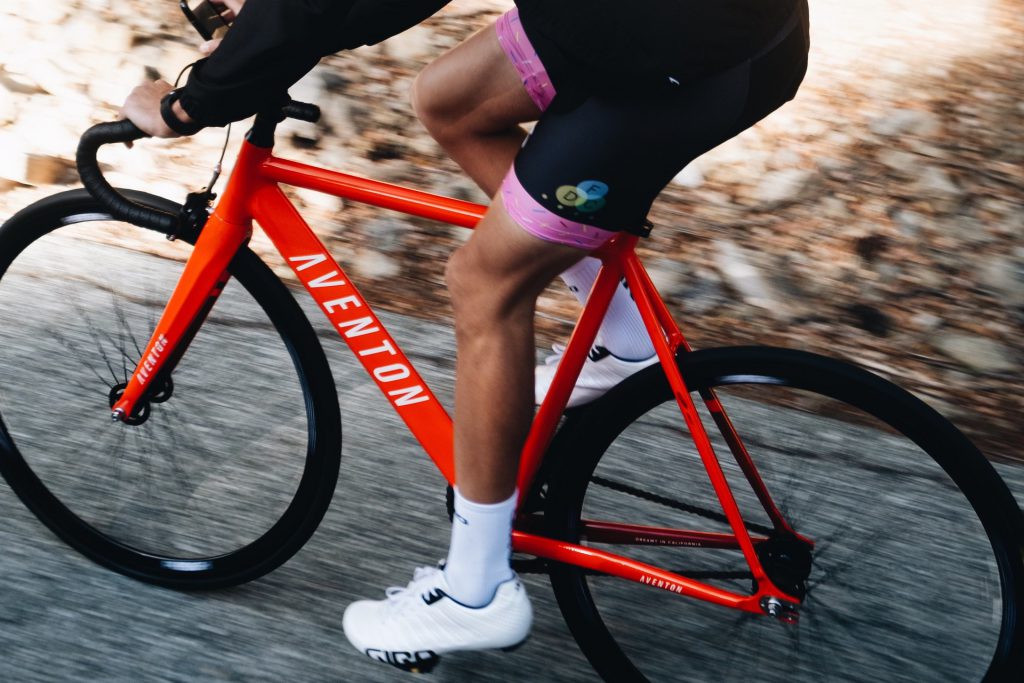 In 2020, Aventon committed full-time to the eBike market, after discontinuing the last of their fixed-gear models. Over the years, Aventon has enjoyed an estimated $10-25M USD in online sales with over 250,000 monthly website visitors, easily making it one of the biggest eBike brands in the world with over 316 locations globally.
Aventon is clearly here to stay, quickly adapting to a changing market and positioning itself in the upper echelon of eBike brands. We recommend purchasing from their website directly to best benefit from their 1-year warranty on all official eBike purchases.
Most Innovative / Best R&D
Bosch Limited
Whilst not strictly limited to eBikes, Bosch certainly is the biggest brand on our list. Founded in 1886, Bosch is one of the oldest engineering/technologies companies in the world, now consisting of almost 400,000 employees. A massive industry leader for bikes, mid-drive motors, and other components, Bosch enjoyed a reported revenue of €77.721 billion in 2019.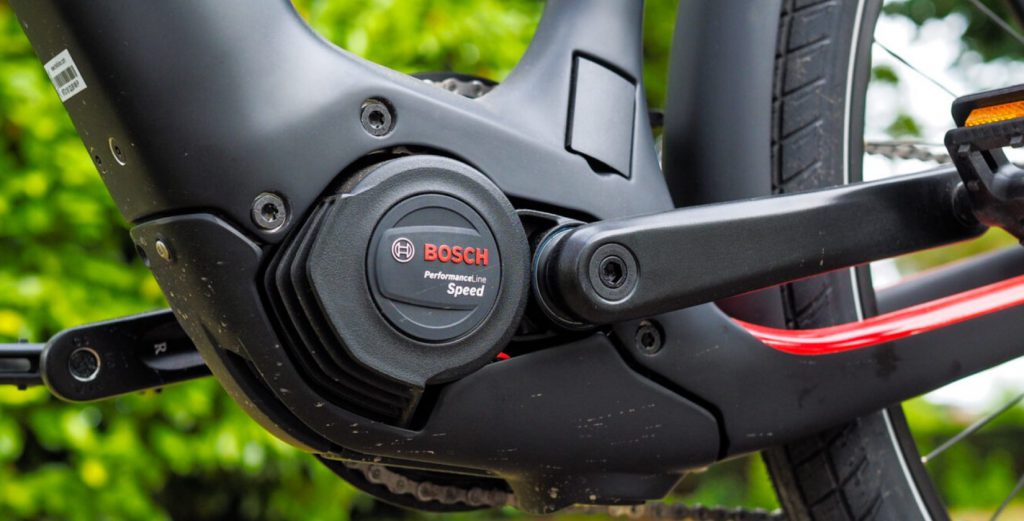 We believe this is only the beginning for Bosch, who also bought the domain 'ebike.com' for upwards of $1M USD during 2018. Whilst they don't manufacture their own models yet, many eBike brands use their industry-leading mid-drive units/motors, batteries and displays. Their smart system encompasses all of these quality components into an all-in-one experience; controllable via the 'eBike Flow' app.
It remains likely that Bosch will continue to expand and release their own eBike models too. Whilst Bosch components aren't the cheapest, they remain amongst the best of the best. As such, it's no surprise that they've won many awards over the years for their contributions. Here are just a few:
Rated 'Best Brand 2021' and 'Readers' Award 2020′ by E-Mountainbike.
Given the 'eBike Award 2020' by EBIKE Magazine.
Rated the 'Best Brand 2020' for eMTB drives in a reader survey.
Many more awards and nominations, see them all here.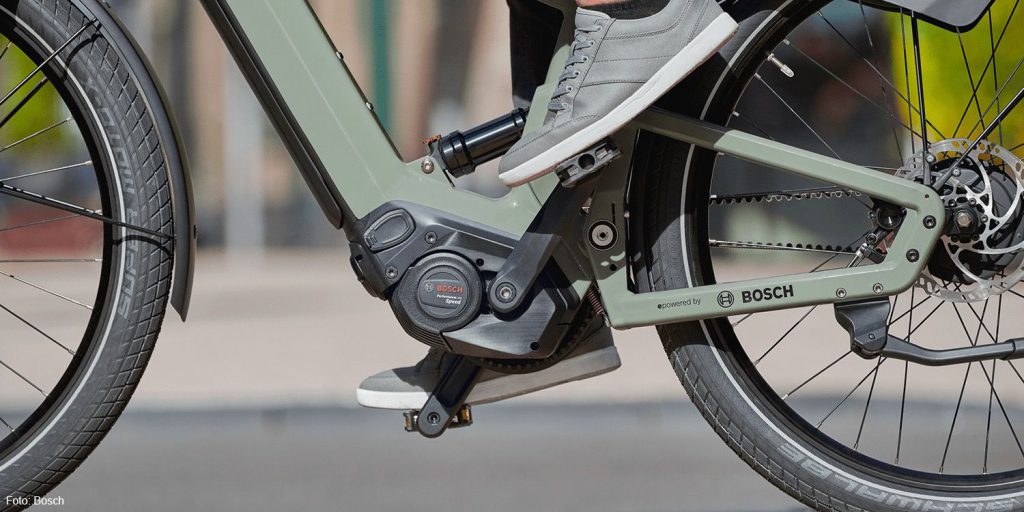 Trek Bicycles
We simply had to include Trek Bicycles in this section, due to their huge dedication to R&D and engineering. Operating since 1975, Trek Bicycles was one of the first premium bicycle companies in the USA, before recently expanding to eBikes. In 1998, Trek established their 'Advanced Concepts Group' (ACG), consisting of talented technicians and engineers dedicated to developing technologies.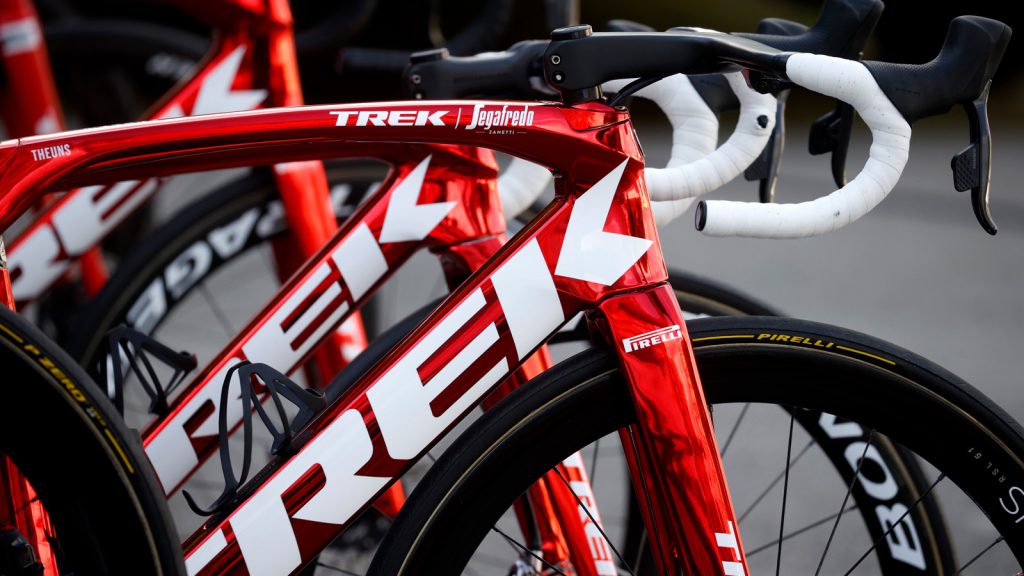 The year before in 1997, Trek sponsored Lance Armstrong, who later went on to win the Tour de France on a Trek 550—the first American to win the tour, and on an American-made bicycle. He went on to win seven record-setting consecutive Tours de France, all on Trek bikes. So, to say this brand is well-established in the industry is an understatement!
Their 'ACG' is clearly a key contributor to their remarkable R&D, engineering and marketing departments; shown clearly by their rapid expansion into the eBike market, releasing an extensive range of premium-quality eBikes in just a few years. You'll struggle to find a bigger brand that shares this level of versatility and expertise.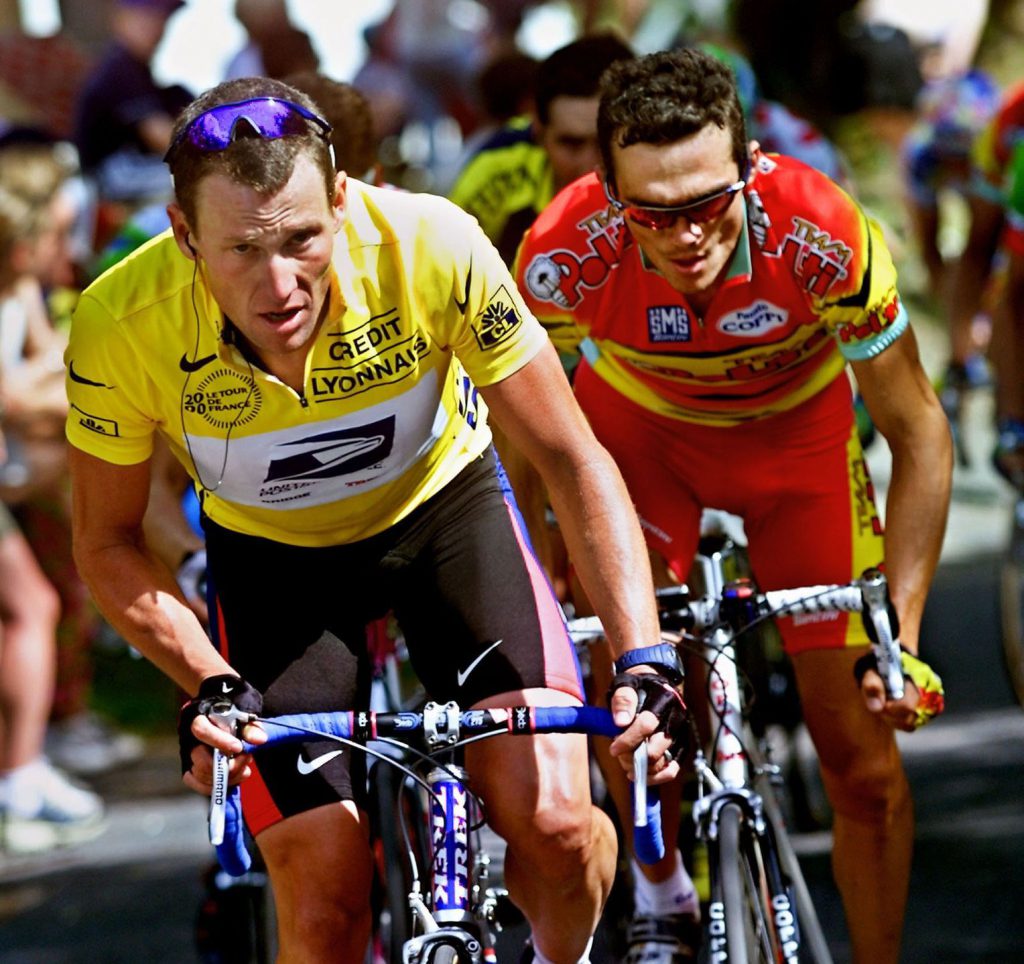 Their latest reported revenue exceeded $1B USD and they currently have ~4000 employees. This includes the many subsidiary companies under Trek, including the oldest bicycle company in Germany, Diamant. They also later acquired the Electra Bicycle Company in 2014, signaling the start of their breakthrough into the world of eBikes.
Best Customer Choices
Pedego
Although entering the eBike market early in 2008, Pedego only experienced its explosive rise to the top relatively recently. Throughout 2020, Pedego reported approx. $121 million in retail sales. Don DiCostanzo, the company founder, stated that they were "already growing 20-30% each year," and they're already one of the best-selling eBike brands on the market.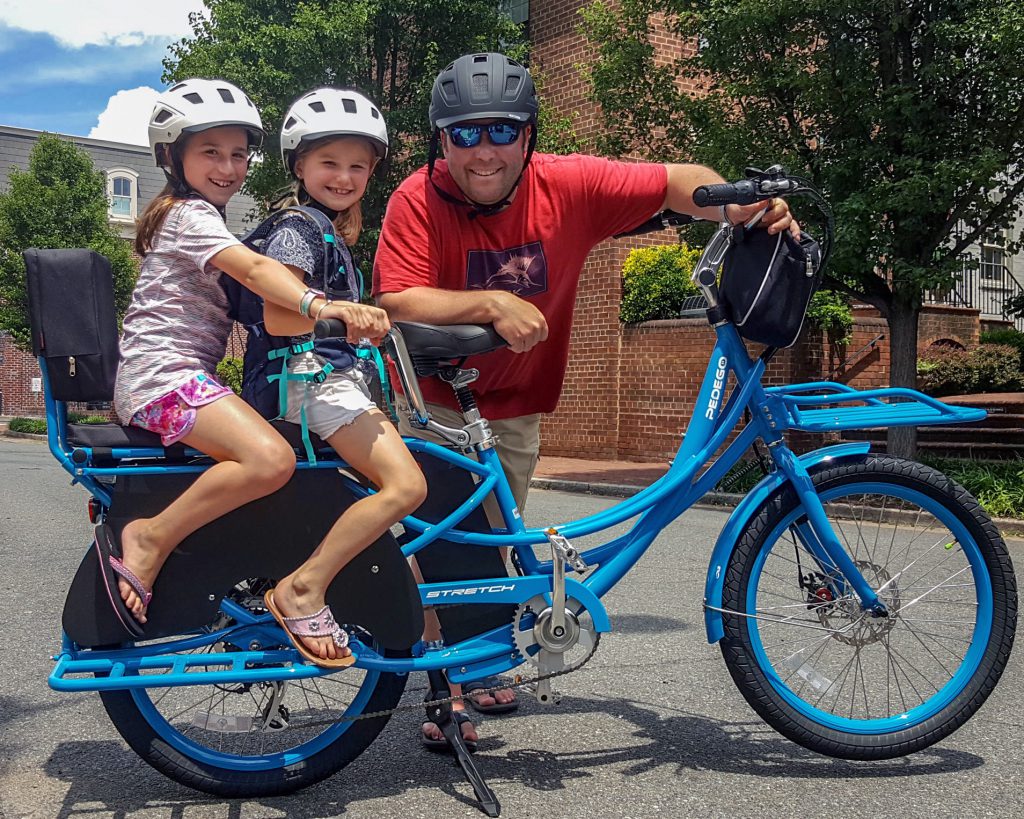 With over 200 locally-owned stores, Pedego remains one of the largest eBike brands in the USA. However, there's something even better to put them in our customer choice section. Pedego places huge confidence in their quality control, going so far as to offer a 5-year warranty on battery & components—something unheard of amongst other brands.
This further includes 5-year anti-theft protection and a lifetime frame warranty; a huge move in an industry where products can often last for 3 years or less, depending on use. For this, we simply must award Pedego as the 'best customer choice' for an unprecedented dedication to quality and customer satisfaction—along with great value for money!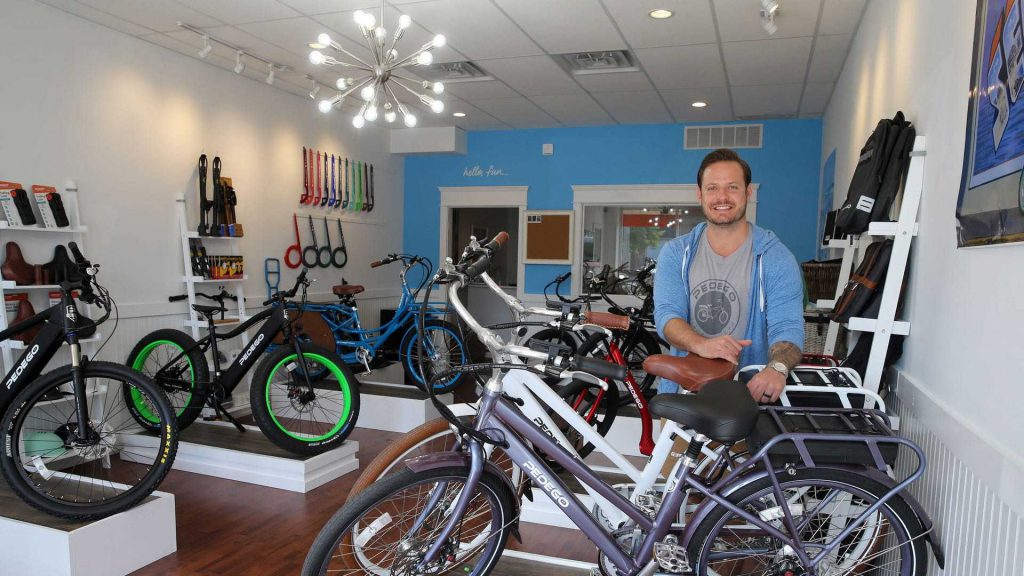 View their official website here, or read on for the fastest growing eBike brands:
Fastest Growing eBike Brands
Rad Power Bikes
Founded in 2007, Rad Power Bikes only seriously expanded into the eBike industry after relaunching the brand in 2015. In just 6 years of operation, their range has rapidly expanded to offer many award-winning models; all covered by a free 1-2 year warranty.
Although smaller than other giants in the industry, Rad Bikes boast an average customer rating of 4.5 stars out of a staggering 30,500+ real reviews. We always view it as a good sign when customers take the time and effort to come back and leave a positive review.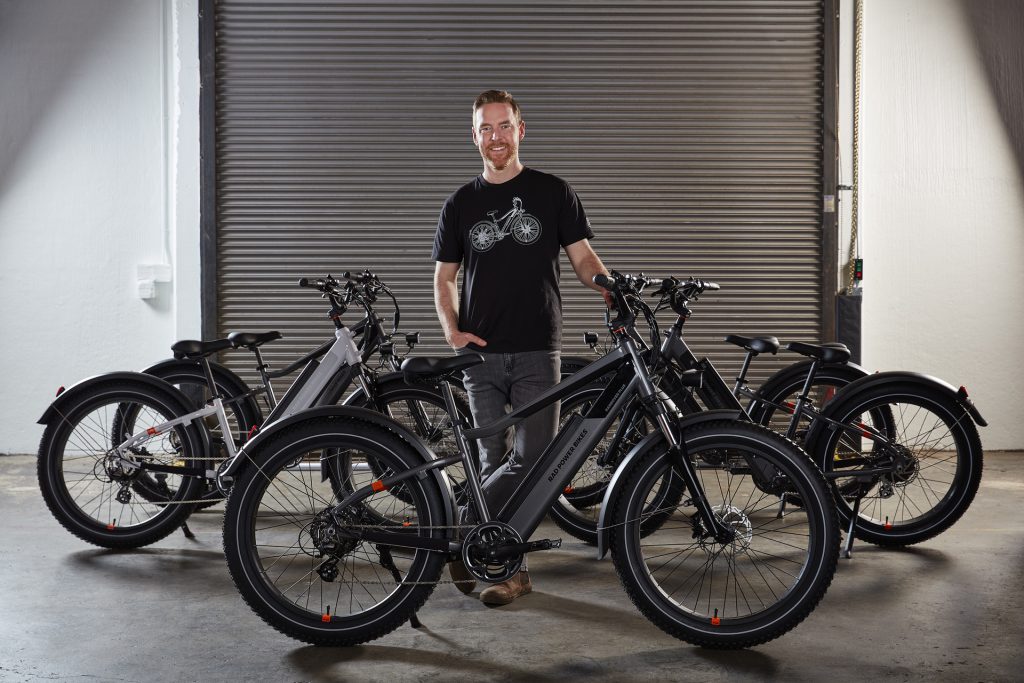 In 2021, Rad Power Bikes announced an additional $150M USD in funding, and they look ready to expand. Currently, they have ~150 employees in their team and a growing revenue of approx. $30M USD throughout the year. This includes an extensive team of 'Rad Lab' expert designers and engineers, working hard on every step of production.
If not for the behemoth brands and huge teams on our list, we would easily put them in our 'best R&D' category too. Rad Bikes essentially pioneered and popularized the electric cargo bike, releasing a number of industry-leading models. Such accolades include: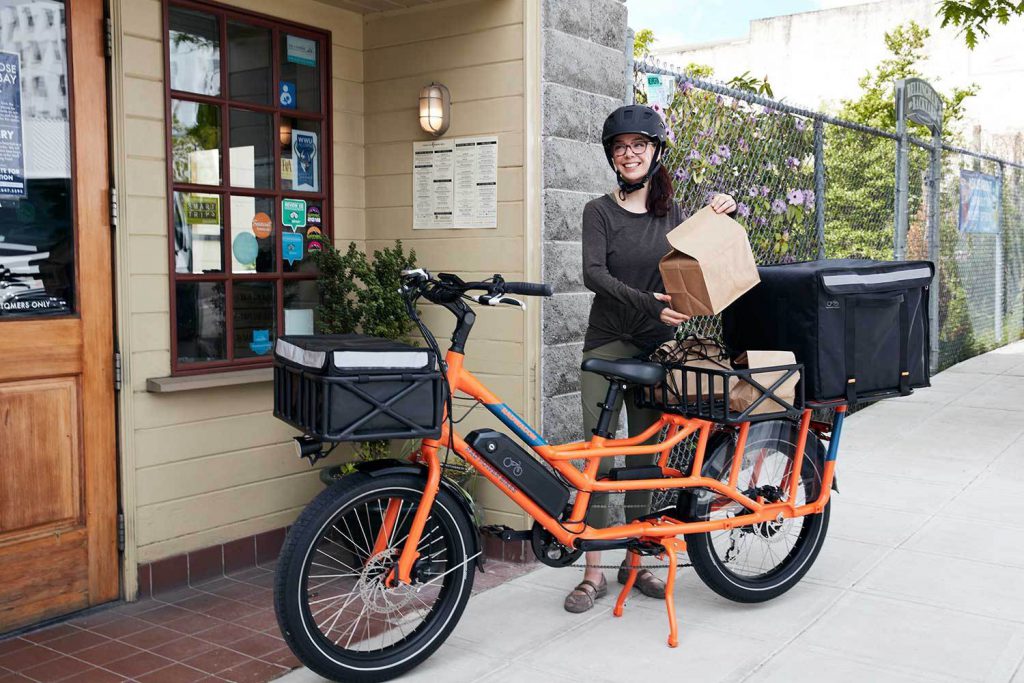 QuietKat
QuietKat took root in 2012 with humble beginnings, founded by twin brothers Jake & Justin Roach in Eagle, Colorado—making them subject to strict federal regulations on quality control alongside fire and electrical safety standards. This brand produces a number of top-quality fat-tire eBikes for off-roaders, BMXers, hunters, farmers and more.
This company was later acquired by Vista Outdoor, an American designer and marketer of outdoor recreation & sports products with yearly revenue of ~$2B USD and over 5,800 employees. This partnership likely proved a vital resource for QuietKat, which has since rapidly expanded its range and operations.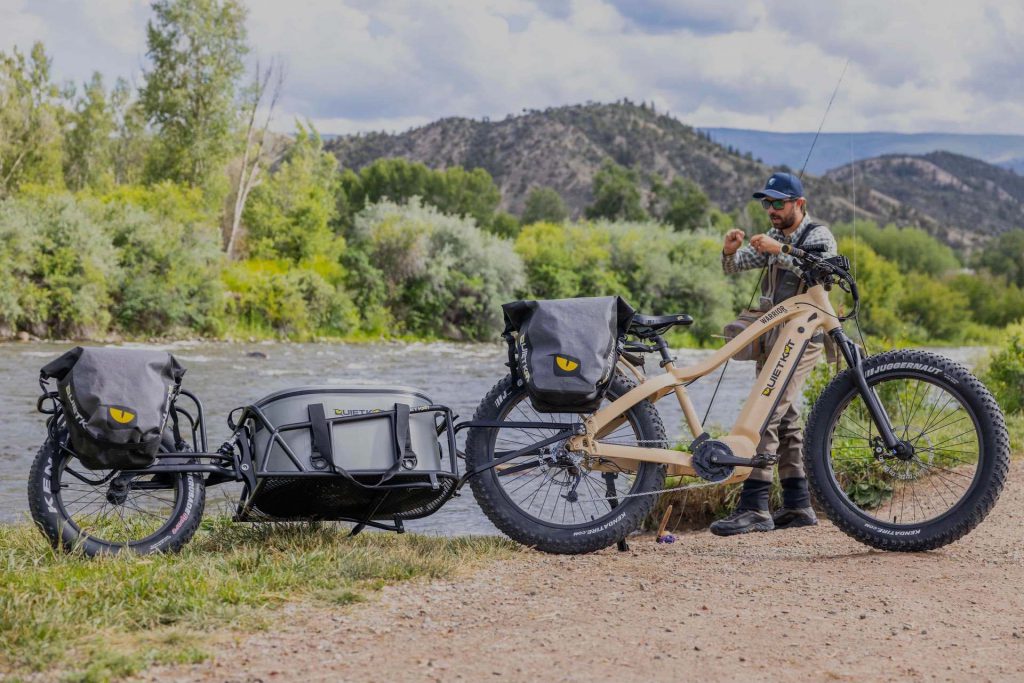 Today, they prove one of the best manufacturers of all-terrain eBikes. All models are designed for rugged outdoor activities, from fishing to trail riding. This results in a range of durable rides capable of taking some serious abuse—all products include a one-year, 1000-mile warranty against any defects and faults.
Although a now-established and respected company, QuietKat remains much smaller than most other listed brands in terms of operation size. Despite this, they were recognised for their quality & expertise and subsequently awarded a contract to manufacture the official Jeep eBike; also attesting to their repute and reliability.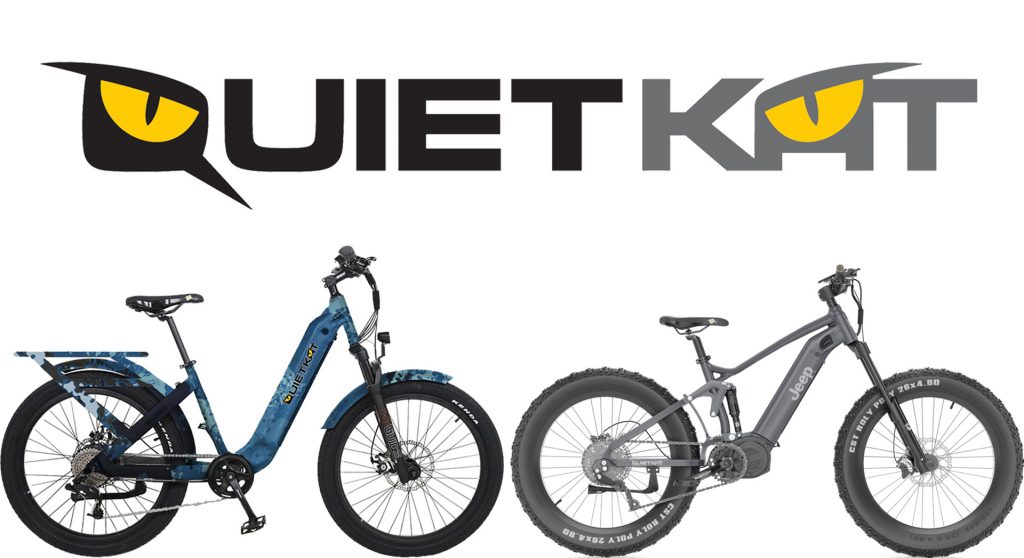 With backing from one of the largest outdoor goods marketers in the US, it's no surprise that they've massively expanded in operation scope. Many new models saw release over just a few years, with a total rating of nearly 5/5 stars out of 280+ reviews from real customers. QuietKat shows no signs of slowing down, so we can't wait to see what they do next.
VanMoof
VanMoof was founded in 2009 by two Dutch brothers; quickly growing into a global team of over 700 designers, engineers and riders. In the past decade, VanMoof has proven itself one of Europe's fastest-growing companies; now with over 200,000 units sold and 9 stores spanning across the world.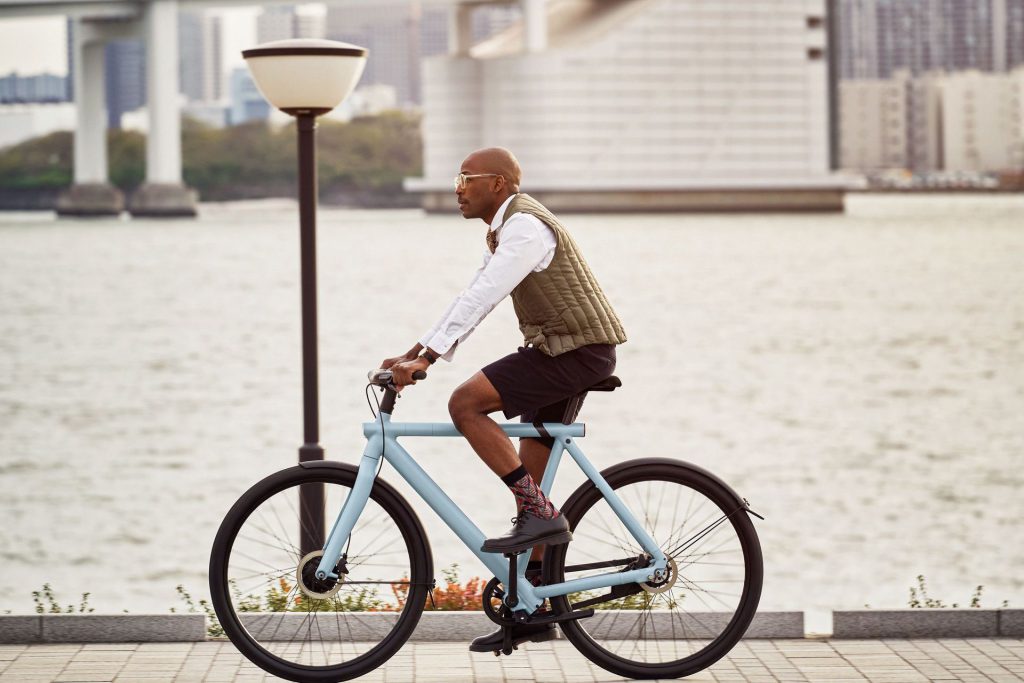 It's no surprise that they attribute their speedy success to their variety of award-winning models and great design team. For example, the VanMoof No. 5 and the Electrified S2/X2 both received the iF Design Award. This was followed by the success of the VanMoof S3 and X3, which were awarded the Red Dot Design Award for 'Best of the Best' in 2020, along with the T3 Award.
Originally a manufacturer of traditional bicycles, VanMoof pivoted towards electric bike production in 2016. Since then, they have become a well-known and respected brand. Their team disclosed sales figures of more than $100M USD throughout 2019-2020, with sales tripling throughout 2020-2021.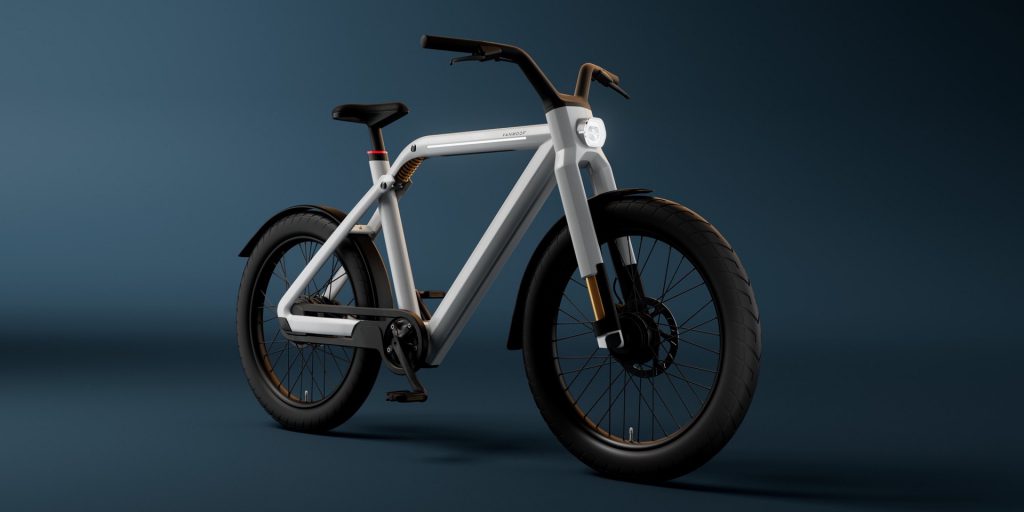 They claim to be the "most funded e-bike company in the world", after raising $128M USD on top of a $40M investment in 2020. This will certainly contribute to their funding goal of 10 million eBikes within just 5 years. It's obvious that VanMoof has its sights set firmly on the future and will continue its rapid expansion—so keep them in mind!
Closing Thoughts on the Best-Backed eBike Brands
Thanks for reading our list of the best-backed eBike brands—we hope we helped highlight some top choices and clarified the industry's current leaders. Now that you know what eBike brands are running the show, we recommend learning about our 10 Best-Backed eScooter Brands here. Have a question or a suggestion? Leave us a comment and we'll review it!
Alternatively, click here to return to the latest PLEV news.