It wasn't so long ago that Honda debuted a new bit of software they're calling the "E-Clutch" – and while we hear the complaints that it's no different from going automatic, the E-Clutch is vastly different from a system like DCT.
Fact number one: Honda's E-Clutch is a

removable

electronic aid in a world where convenience is king.
While riding without any electronic aids is as scintillating as it ever was, there will always be a greater demand for machines that provide performance patterns on par with the needs of the hive mind. If you're like me and still crave a scoot or two when the Fahrenheit 40s are getting a good workout, working a bike without creaking the finger joints into some semblance of a fist comes off as a good thing (and certainly less painful).
Still, Honda hasn't given us the next step up from DCT; in fact, Junya Ono, the Leader for this tech project, mentions that the goal is to have the E-Clutch be the middle line between a traditional gearbox and Honda's dual-cluth transmission (DCT); until then, it's touted as, "the world's first fully automatic clutch for a multi-geared motorcycle" (Honda).
More on that in a bit.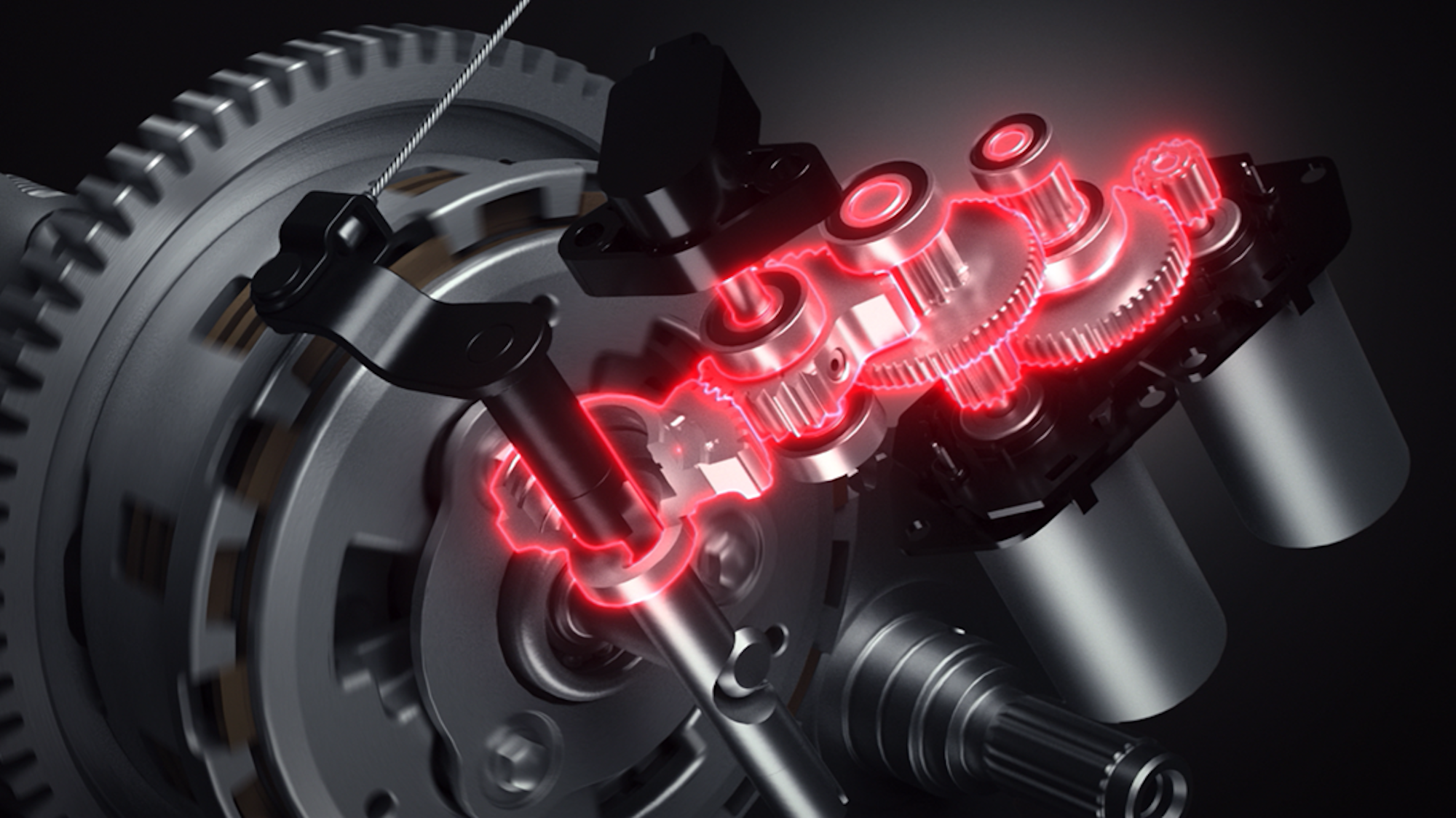 Fact number two:
Honda's E-Clutch was developed for traditional ICE bikes, with potential for EV application in the future.
Remember how everybody was confused about whether this tech was suitable for ICE power trains, EV tech, or both? This is where Honda's mention of their electric "FUN" motorcycles comes in; Honda has created the E-Clutch for ICE bikes now, with the caveat that they intend on applying the tech somehow to future EV lineups later. 
Sure, lever-less shifting sounds weird, but Honda's working from the position that less effort is a convenience – something that our magneto-system-beleaguered predecessors might have been happy to agree on before the niceties of electric starters came along.
In an interview with MCN, Honda's Project Leader for the E-Clutch project stated that the E-Clutch was meant to be the beginning of manual transmission evolution:
The plan is to have – let's say – a dividing line between the DCT and the Honda E-Clutch, but to keep going with both… this system is aimed at being an evolution of a manual transmission."

– Junya Ono, E-Clutch Large Project Leader, Honda (MCN)
Fact number three:
You can turn the E-Clutch off if you don't want to deal with it.
You heard right; Honda knew that an electronic aid making manual bikes act like automatic bikes wasn't going to be a popular idea amongst more traditional sorts, so a bike's typical linkage will remain per usual when this tech is switched off. 
We'll pull from Ben Purvis's contributions on CycleWorld for a better angle here:
Don't like the idea of computer interference? You can turn [Honda's E-Clutch] off, and because the original mechanical linkage remains, the clutch will still operate as normal. The same applies in the event of an electrical or component failure in the system."

– Ben Purvis, CycleWorld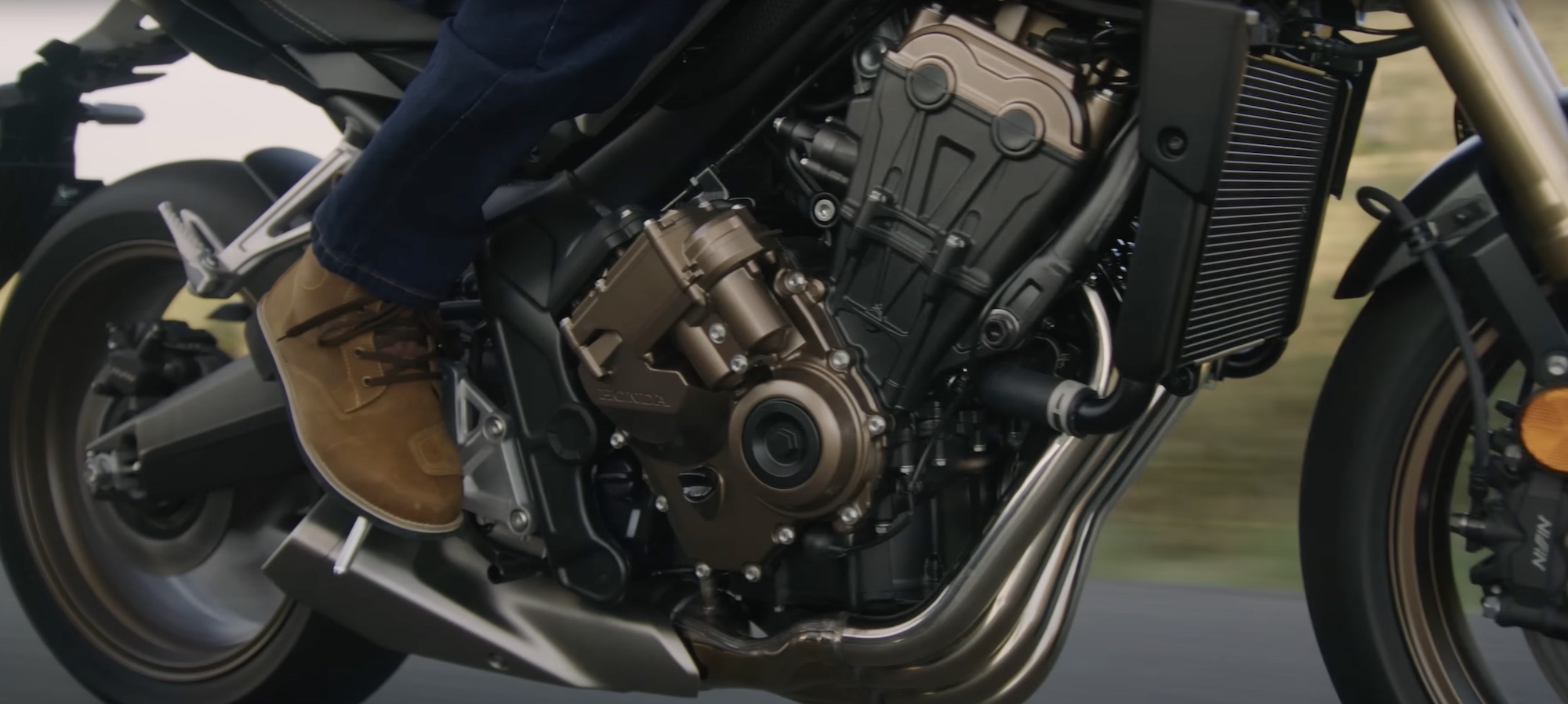 Fact number four: The E-Clutch opens up possibilities for perks like measured clutch aggression in certain ride modes, anti-stall security, launch control options and more.
Given that Honda's already premiered their MY2024 CBR650R and CB650R with the E-Clutch (and Ben Purvis's findings have revealed multiple patents showing compatibility of the E-Clutch with conventional cable or hydraulic clutch), we look forward to hearing what you all think of the tech.
What do you think Honda's E-Clutch will evolve into?
*All media provided by Honda*