Motorcycling is literally in freestyle motocross champion Carey Hart's blood now that he has had a tattoo with ink made from a burnout on his Indian Scout Hooligan flat track racer.
Carey, husband of rock star and bike fanatic Pink, did the burnout and Nocturnal Ink co-founder Franco Vescovi collected the carbon from the rubber.
Franco separated out all the toxins to make the supply of black ink for the skin art.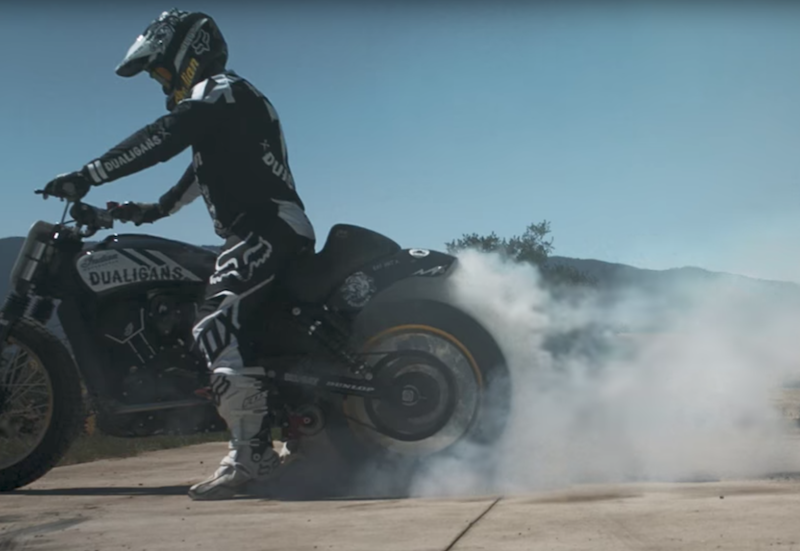 Now diehard Indian Motorcycle fans in the US can get the special ink in a tattoo.
The limited-edition ink is available for a short time in the following American parlours: Vatican Studios, Lake Forest, California, and Hart and Huntington Tattoo Shops in Las Vegas, Orlando, Niagara Falls and Nashville.
Carey had his sons name, "Jameson" tattooed on his neck with the special Indian ink.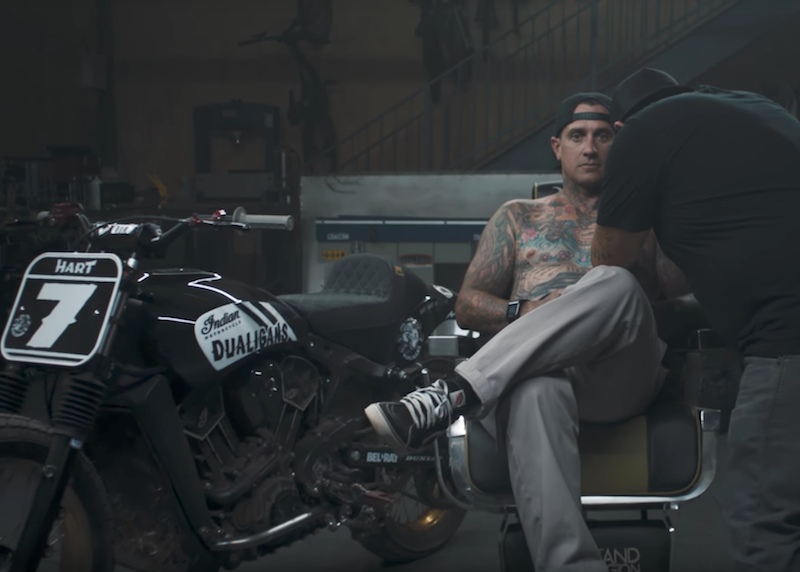 "There is definitely a connection between riding and tattooing for me," he says in this video.
"My entire family is bonded by motorcycles. I'm a third generation motocrosser, myself.
"I as going down the path of being a champion super cross racer; at that time the racing was very traditional, very clean-cut image.
"Me and a handful of guys kind of rebelled against all that. First thing we did was get heavily tattooed.
"It's pretty cool to be the first person to have their motorcycle tattooed into their skin."
This tattoo promotion comes as Indian Motorcycle is celebrating its triumphant return to flat track racing in the US with a limited edition run of 50 FTR750 racers for sale in the US at $US50,000.
The Indian Scout FTR750 is a clean-sheet design racing machine developed in-house by the Indian Motorcycle Racing engineering and design teams.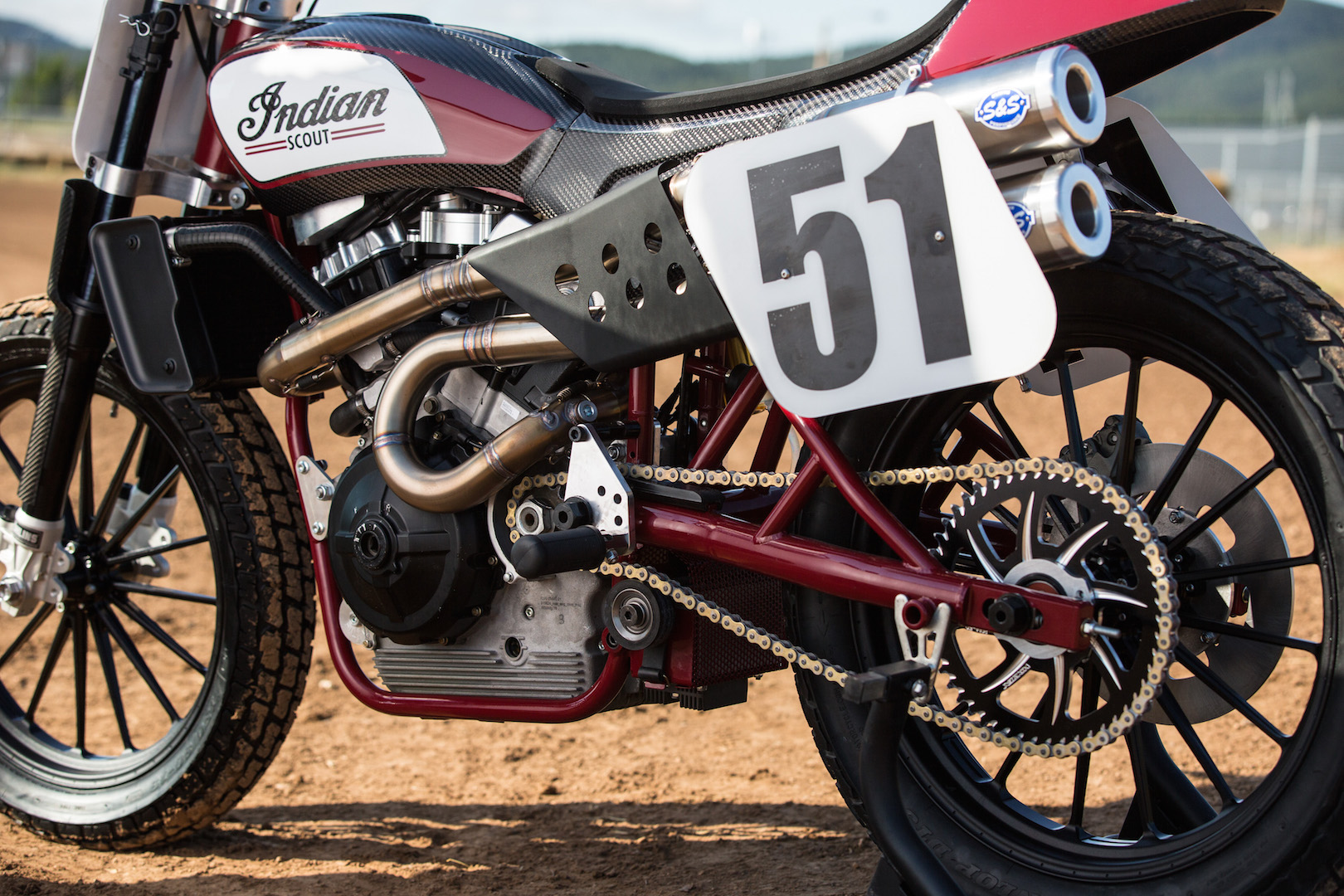 The bike is powered by a purpose-developed, high-performance 750cc V-Twin engine and features a unique, ultra-light steel frame, large centrally located airbox and sleek lightweight carbon fibre body.