When Matt Jones of Rocker Classic Motorcycles suggested a race plate for a front cowl with an asymmetrically placed small headlight poking through I thought he'd gone mad.
Matt was making suggestions for our Honda CX500 project bike and while they seemed innovative and creative, the offset headlight idea didn't appeal to me.
That is until I saw this custom-build Triumph Scrambler by Indian custom house Rajputana to celebrate Triumph Motorcycle's first year in India.
It features twin spot headlights stacked on top of each other but offset to the left of the race plate which features as the front cowl. I love it!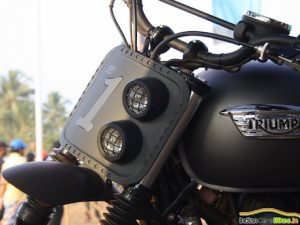 Maybe I couldn't visualise what Matt was talking about or maybe it's because, like many people, I have a sense of order and symmetry.
Just look at those BMWs with the cockeyed small and big headlights or bikes with twin headlights but only one illuminated on low beam. They look horrible!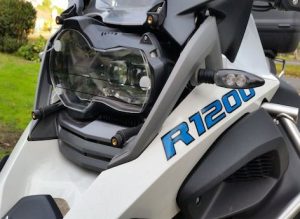 But while Leonardo de Vinci's Mona Lisa is centred in his famous portrait, most masters of art provide dynamism by offsetting the subject in their paintings.
Similarly, photos of motorcycles that look dynamic are those where the bike is offset so it looks like it is moving into the picture or out of the frame.
So maybe asymmetry isn't such a bad thing, after all.
Maybe it's the next big thing in custom bikes. Just look at how many custom builders, including Rajputana's Scrambler, are now offsetting not only the headlights, but also the instruments.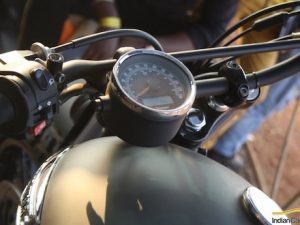 In fact, even the new Ducati Scrambler features a single-pod instrument display which is offset to the left of centre.
Is asymmetry the next big thing? What appeals more to you, symmetry or asymmetry?