Swiss customiser Gannet Design has shown the potential to customise the new BMW R nineT with its City Scrambler Concept and the result is – well, I have to be honest – ghastly.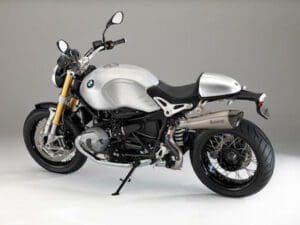 While design is largely subjective, I believe the balance of mass on this bike is all wrong. And putting a fairing on a naked bike is simply a backward step.
The R nineT began as a BMW Motorrad project to make a 90th anniversary BMW model based on the venerable S 90 R to also honour its 40th birthday. The German company is not know for its beautiful designs and they admitted it by declaring the job too tough and pleading LA designer Roland Sands to finish the project. 
The resulting Concept Ninety was magnificent with Roland Sands Designs capturing the true essence of the old R 90 S and making a modern statement that also echoed the current trends in the customising world.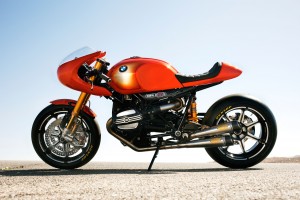 However, the production version of the bike dropped a lot of RSD's design cues including the bikini fairing, sunburst paint, low clip-on bars and drag-style mag wheels. Many believe it's still a handsome bike and sales have been solid. But with so many people customising old Beemers to good effect, I think the R nineT misses the mark.
BMW Motorrad promised they would produce many more boxer-powered roadsters like the R nineT and they appear to be delivering on that promise with the unveiling earlier this year of their Concept Roadster. Yet another model that misses the mark and totally ignores the trends in the world of customising.
While I applaud BMW's admission it can't do design, when it comes time to releasing a production version, let's just hope BMW pays as much attention to Gannet Design's City Scrambler Concept as they did to RSD's Concept 90.