It is with sincerity and heavy hearts that we offer our condolences to the family of one of our moto industry's leading figures. 
Mel Harris passed away a few days ago on Sunday, March 20, 2022, at 76 years of age after a two-year battle with cancer. 
"Harris moved up the ladder at Suzuki, starting with the company in 1981 as a district sales manager in New England, then to regional manager in Chicago, before becoming an assistant national sales manager, national sales manager, marketing director, and finally VP of motorcycle/marine operations," states the report from Cycle News.
"After leaving American Suzuki at the end of 2008, Harris worked for Quantya Electric Motorcycles, ATK, and most recently for SSR Motorsports as Vice President of Operations."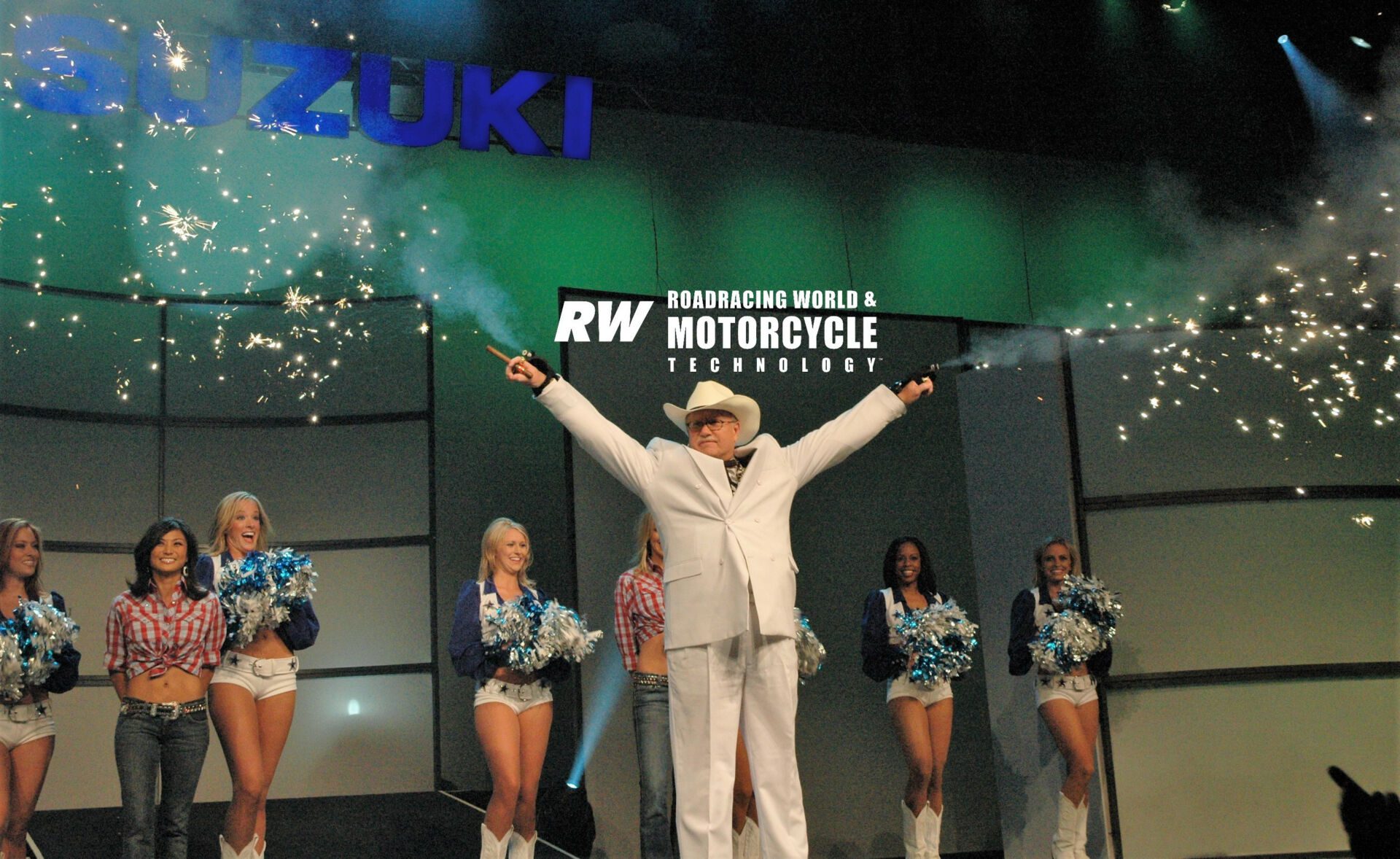 Thanks to Harris, Suzuki experienced great success under his careful eye, notable examples being the impressive docket of racers that he hired (gents such as Travis Pastrana, Ryan Dungey, Jeremy McGrath, Nicky Hayden, Mat Mladin, Ben Spies, Aaron Yates, Greg Albertyn and John Hopkins), as well as enticing iconic legend Ricky Carmichel away from Honda in 2005 for big scores in the outdoor national classes.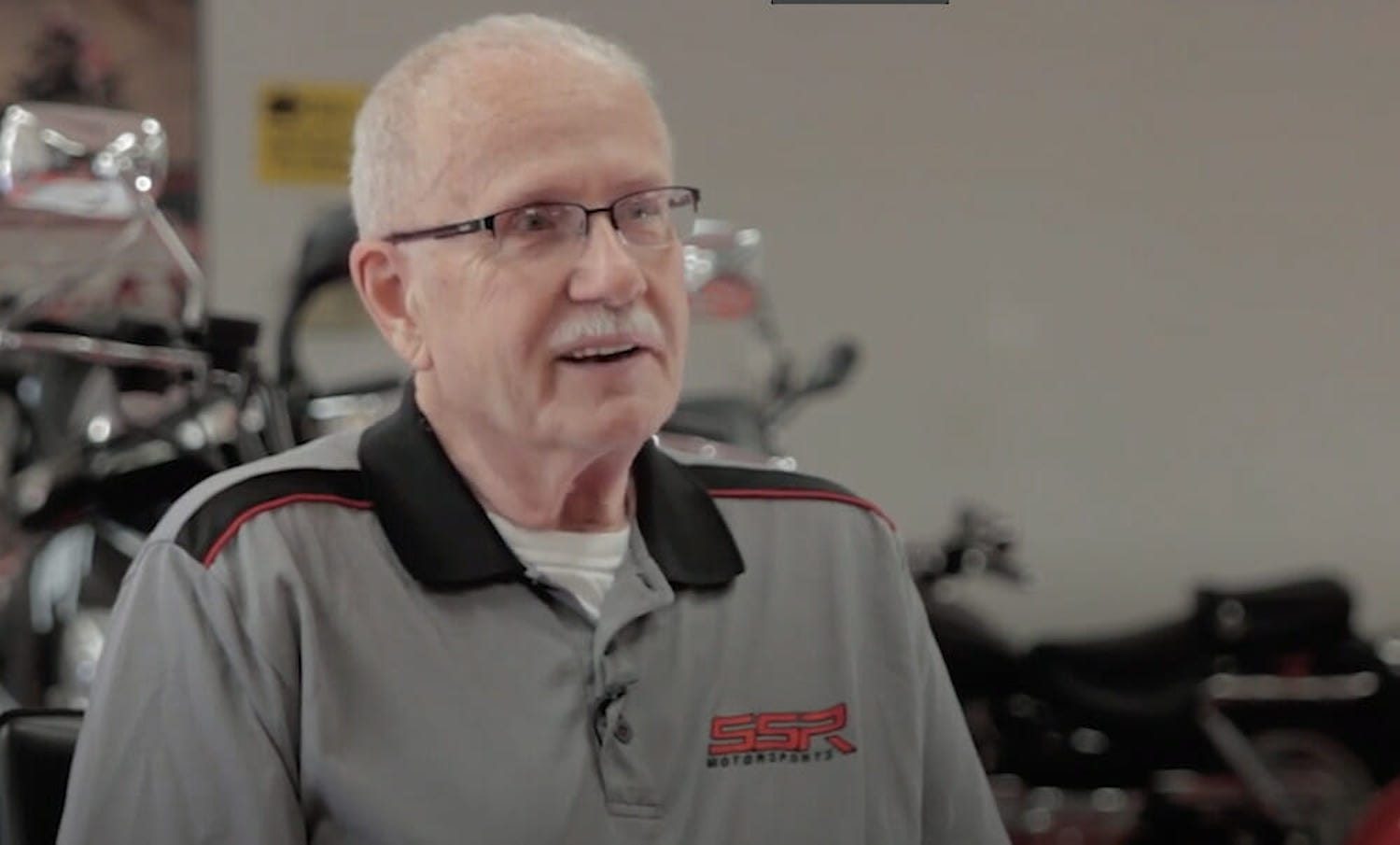 We even have a little blurb from Kevin Schwantz, a racer that was in the lead for 1987's Daytona 200 before crashing out. 
"I had a huge lead about three-quarters of the way through the race when I crashed," Schwantz recalled in the report. 
"I wanted to dig a hole and bury myself in it. Mel came up and put his arm around me and said, 'You showed them what you had. You were the fastest guy out there. Don't beat yourself up over trying to win a race. You'll come back and get them next year'…so one of my all-time favorite photos is from the winner's circle when I won it the next year, and there's Mel in the picture with the biggest ear-to-ear grin you've ever seen."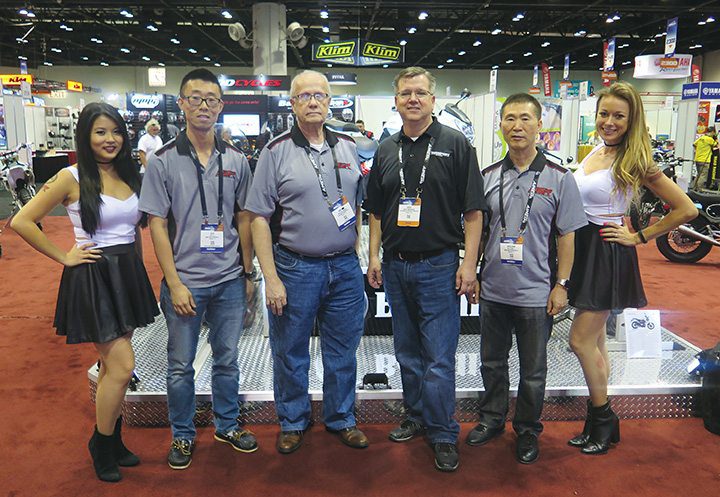 "You couldn't meet a nicer guy," Harris' son-in-law Ken Faught adds regarding Mel's reputation. 
"He was someone who was always encouraging and looking on the bright side of things."
"He was a great man and we are going to miss him."
Mel's wife Gail, sons Scott and Shawn, daughters Kimberly and Amy and his brother Ray (as well as six grandchildren) will be celebrating Harris's life on April 24 from 10 am – 2 pm at Pole Position Raceway, 1594 E. Bentley Dr, Corona, CA 92883. The public is welcome.
For other related stories, be sure to subscribe to our newsletter so you're up to date on the latest.  Please drop a comment below in commemoration of Mel Harris's work in our industry proper, and as always – stay safe on the twisties.