Do you need a stylish way to carry your motorcycle helmet as well as other small items such as wallet, sunglasses, keys, phone, gloves and more?
Singapore company Neo and Sons launched a crowd-funding campaign for their clever leather helmet bag that includes an internal storage bag for smaller items.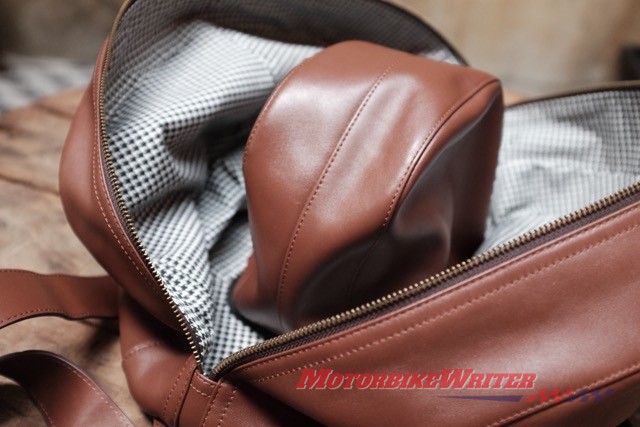 The smaller bag fits inside the helmet and you can access it through a "trap door" opening in the bottom of the helmet bag without having to take your helmet out.
How clever is that?
The bags are made from Italian full grain leather/18oz or waxed canvas and come with Japanese YKK zippers.
Of course, style comes at a price. Tobacco brown or black leather will cost at $US168 for the early bird price or $US268 retail, while the onyx canvas bag will cost $US108/$US168.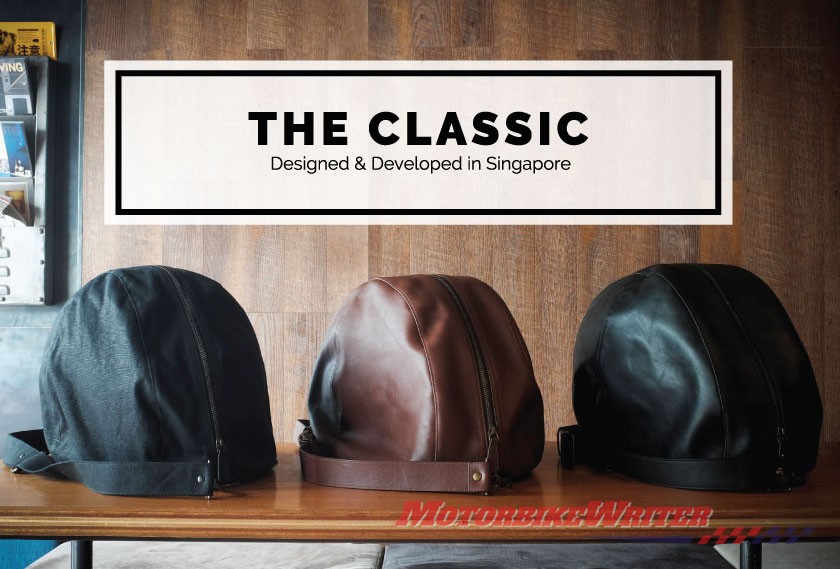 Rather than carry handles, it has a shoulder strap which attaches to D rings on the bag via a sturdy clip.
There is also a secondary "crossbody" strap to secure it when wearing it while riding.
It clips on to the bag on the other side and is attached to the main strap by a velcro loop.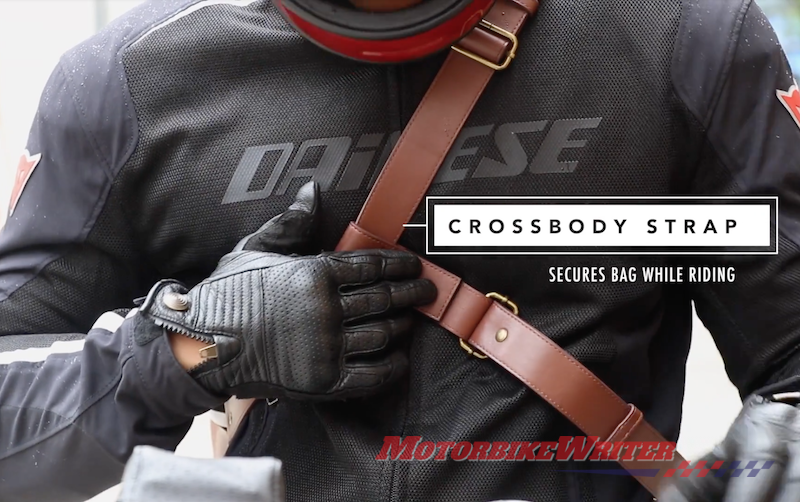 The bag looks like a stylish way to carry a spare helmet for a pillion you are picking up. It would also be great as cabin baggage for travellers.
Co-founder Sue Anne says they spent a year perfecting the design.
Their Kickstarter was more than their $A18,94 goal pledged before the deadline.
Production will begin in March with deliveries starting in June.