Steve McQueen's reputation and the collectibility of classic British motorcycles were highlights of the annual Bonhams motorcycle auction in Las Vegas.
A 1950 Vincent Series C "White" Shadow – one of just 15 produced – became the most valuable Vincent Shadow when it sold at $224,250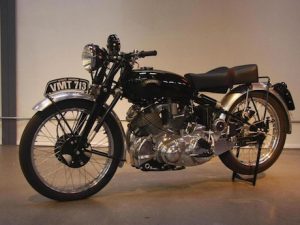 Meanwhile, another Vincent, a 1949 Vincent Touring Rapide with Blacknell Bullet Sidecar, became the most valuable post-war Rapide when it sold for $126,500.
Other classic British bikes to achieve world records included a restored 1936 Brough Superior SS80 with Watsonian Sport Sidecar and a 1962 Matchless G50 that helped carry legendary American racer Dick Mann to his championship. They each sold for $115,000.
Hollywood actor Steve McQueen still wields some selling power in the motorcycle world with his 1912 Harley-Davidson X8E Big Twin selling for $117,300.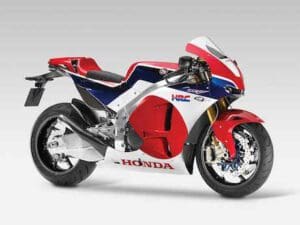 A 1990 Honda RC30 caused an auction sensation when it was the subject of a fierce bidding war between Aussie and UK collectors. The Poms won with a price of $52,900, creating a world auction record for the model. 
Other British motorcycles that achieved impressive prices were a 1938 Brough Superior SS100 at $280,000, an ex-Sid Biberman 1950 Vincent Series C Black Shadow at $112,700, a 1950 Vincent Series C Black Shadow barn find at $103,500, a 1955 Vincent Black Prince at $79,350, the ex-Jimmy Guthrie 1961 Francis Beart Norton Manx at $75,900, and a 1956 Ariel Square Four MkII with Watsonian Sidecar at $50,600.