We've just had a heads-up that KTM's RC390 is stepping a little bit closer to the styling of the brand's most aggressive supersport yet: The RC 8C. 
It already goes without saying that track-only aesthetics look fantastic on street-ready sportbikes, regardless of the displacement; unfortunately, Team Orange's RC 8C sweetheart is a track-only beastie, making the brand's circuit-to-street allowance all the more special. 
Based on Motorrad Magazin's coverage of the KTM RC390's sighting, our Austrians have given the 390 a more sharp silhouette; this is thanks in part to the altered fairings, which are larger pieces than usual and meld around an RC 8C-inspired head fairing and the surprising addition of a single-piece projector headlight (I say surprising, as KTM already changed the RC390's headlight around 2022 from a narrowed, dual bulb vibe to a more streamlined single piece).
This slideshow requires JavaScript.
A tapered tail situ lends a blade-like precision to this incubating RC390's personality, which AutoX tells us may be fortified by a potential LC4C engine platform, rendering displacement closer to the 400cc mark. 
If this final testing phase is truly confirming the MY2024 RC390, then KTM's also done us a favor with those integrated indicators – LED this time, and multi-purpose units for braking, turning and hazards.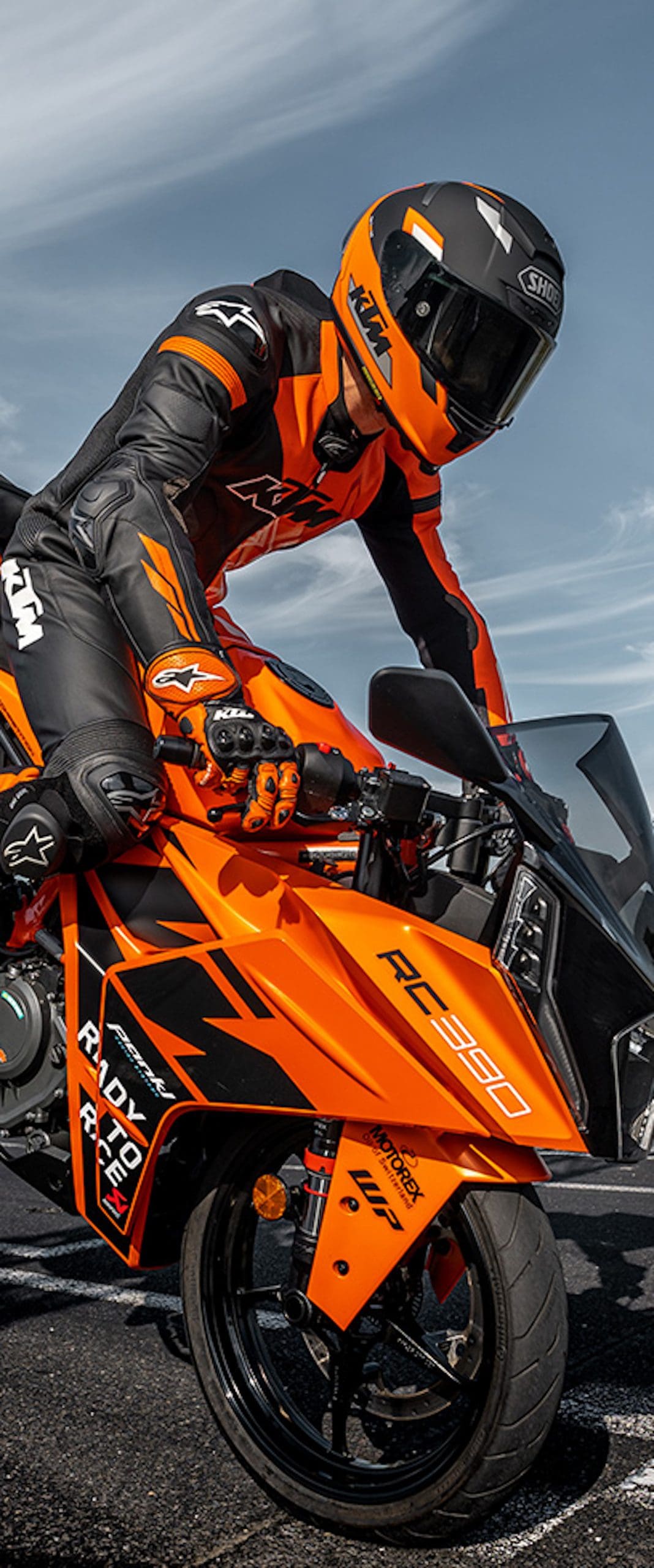 We're told by Top Speed that this new machine will likely make an appearance next year, with a potential debut in 2025; regardless, we can't wait to see the final package and will be sure to update you on new tidbits that come our way.